Bengal alpona, "Books, photographs and references"
A selection of books on alpona written by researchers, alpona artists, and art lovers. Some paintings inspired by alpona.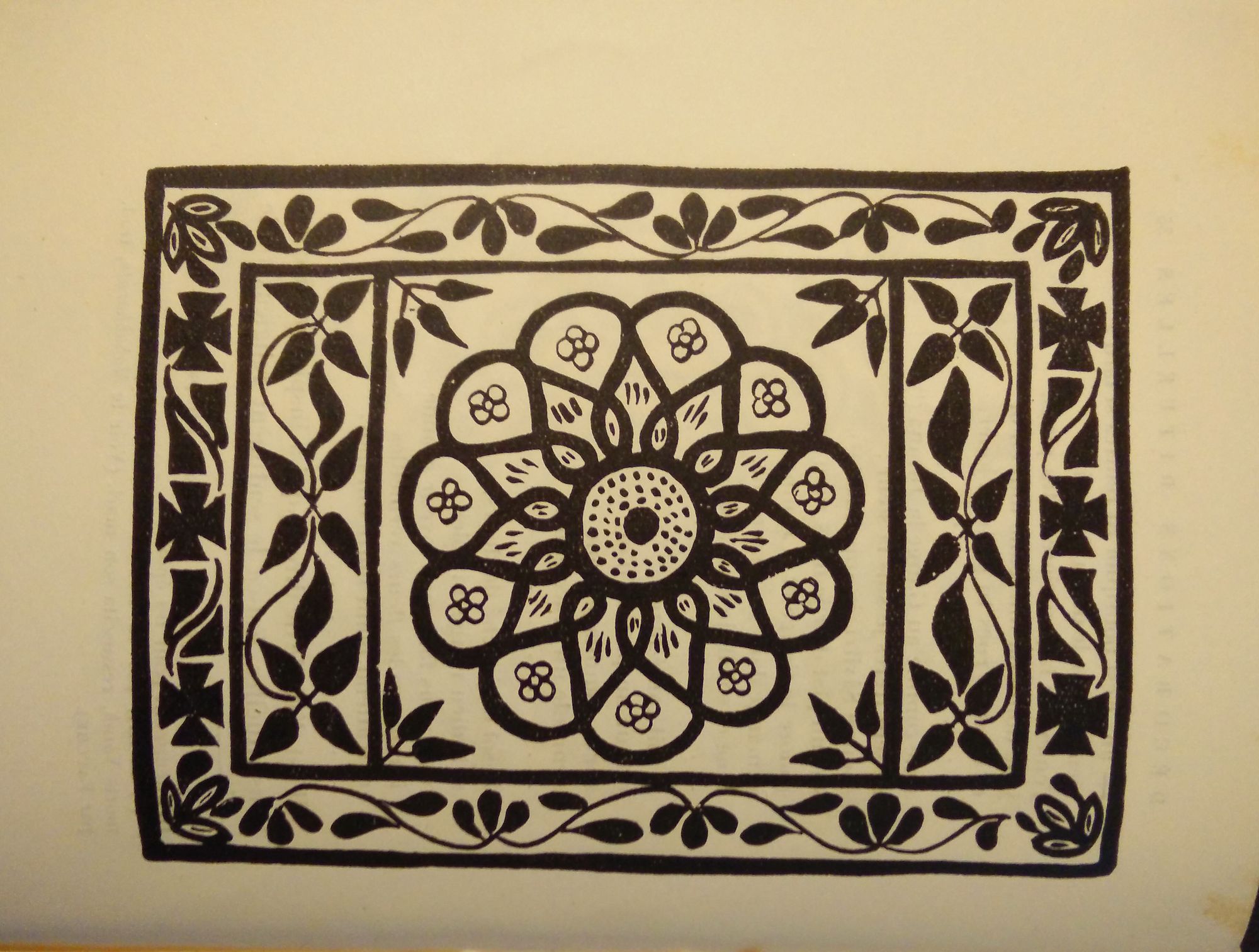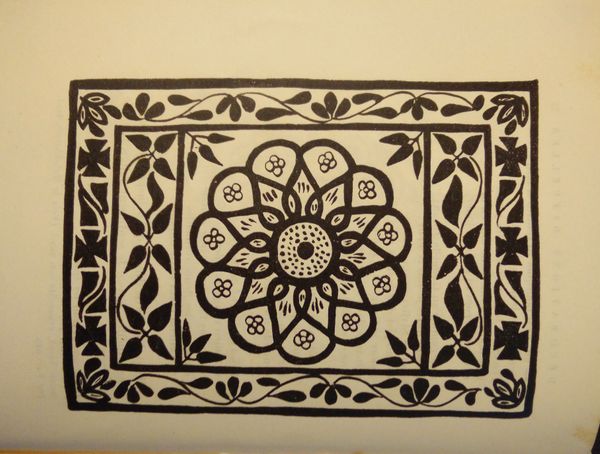 KOLKATA: It was at Kala Bhavan that the idea of including alpana as part of the fine arts syllabus germinated, through a series of workshops that Rabi Biswas was called in to conduct. Biswas, in fact, has been crusading to revive folk alpana, with foundations like Daricha and Intach playing a key role.
---
Paintings inspired by alpona
Nandalal Bose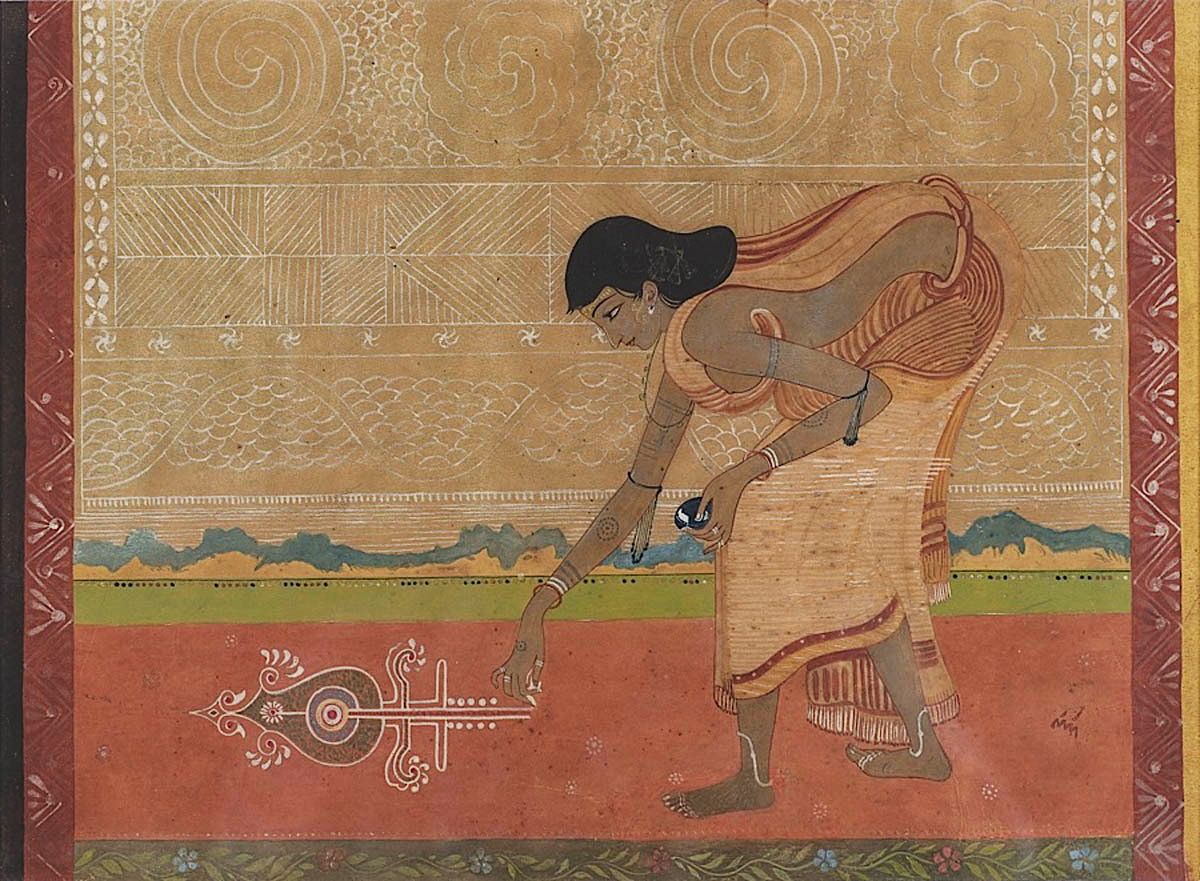 ---
AKINO Fuku (1908–2001) was born in Shizuoka Prefecture.  At twenty-one, she moved to Kyoto, where she studied under NISHIYAMA Suishō, nihonga (Japanese-style painting) artist, and submitted works to Kan-ten(government-sponsored exhibitions).  In 1948, she left the Kan-ten and founded Sōzō-bijutsu (the present Sōga-kai) .She also taught at the Kyoto City College of Arts (the present Kyoto City University of Arts) from 1949 to 1974. These paintings were done during her year-long residency at Visva-Bharati University as a visiting professor at age fifty-four.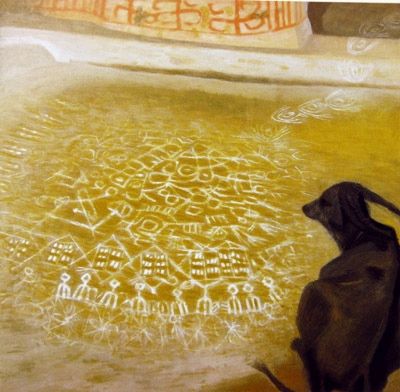 ---
Prabhat Niyogi, "Alpona", coloured illustration in "Prabasi"Agrahayan, 1337 Bangabda (Bengali calendar), November-December, 1930. Mukul Dey Archives, Santiniketan.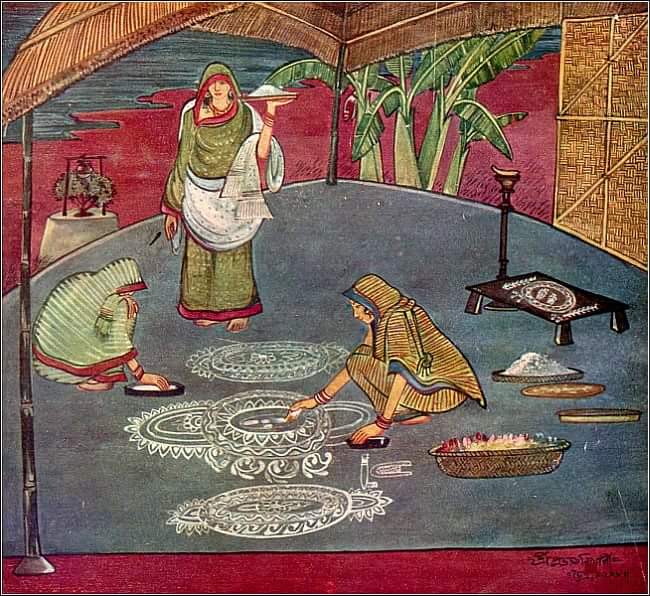 ---
Chittaprasad Bhattacharya, "Alpona". Most recognized political artist of the mid-20th century, born in 1915. He satirized and sharply criticized the feudal and colonial systems.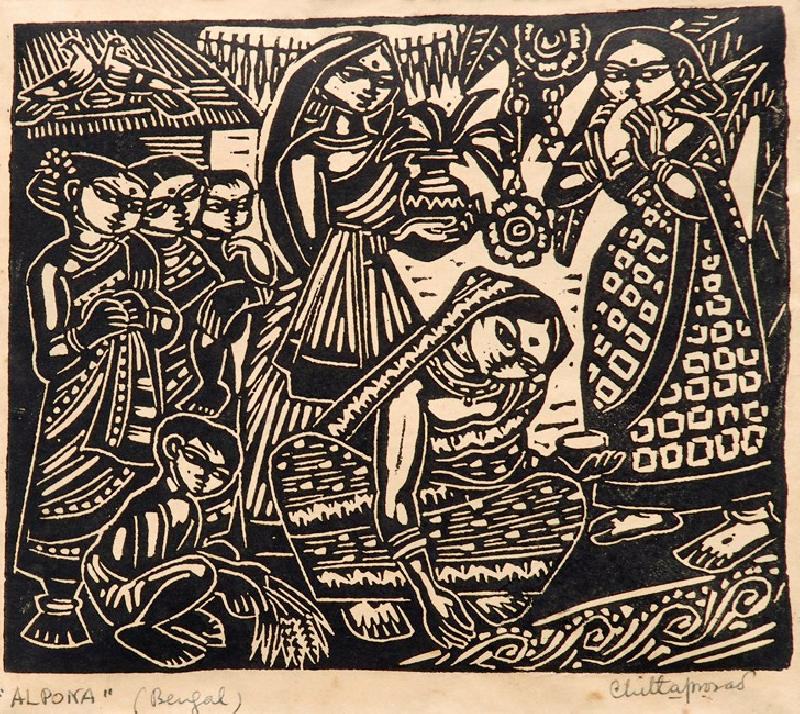 ---
Photographs from Mukul Dey Archives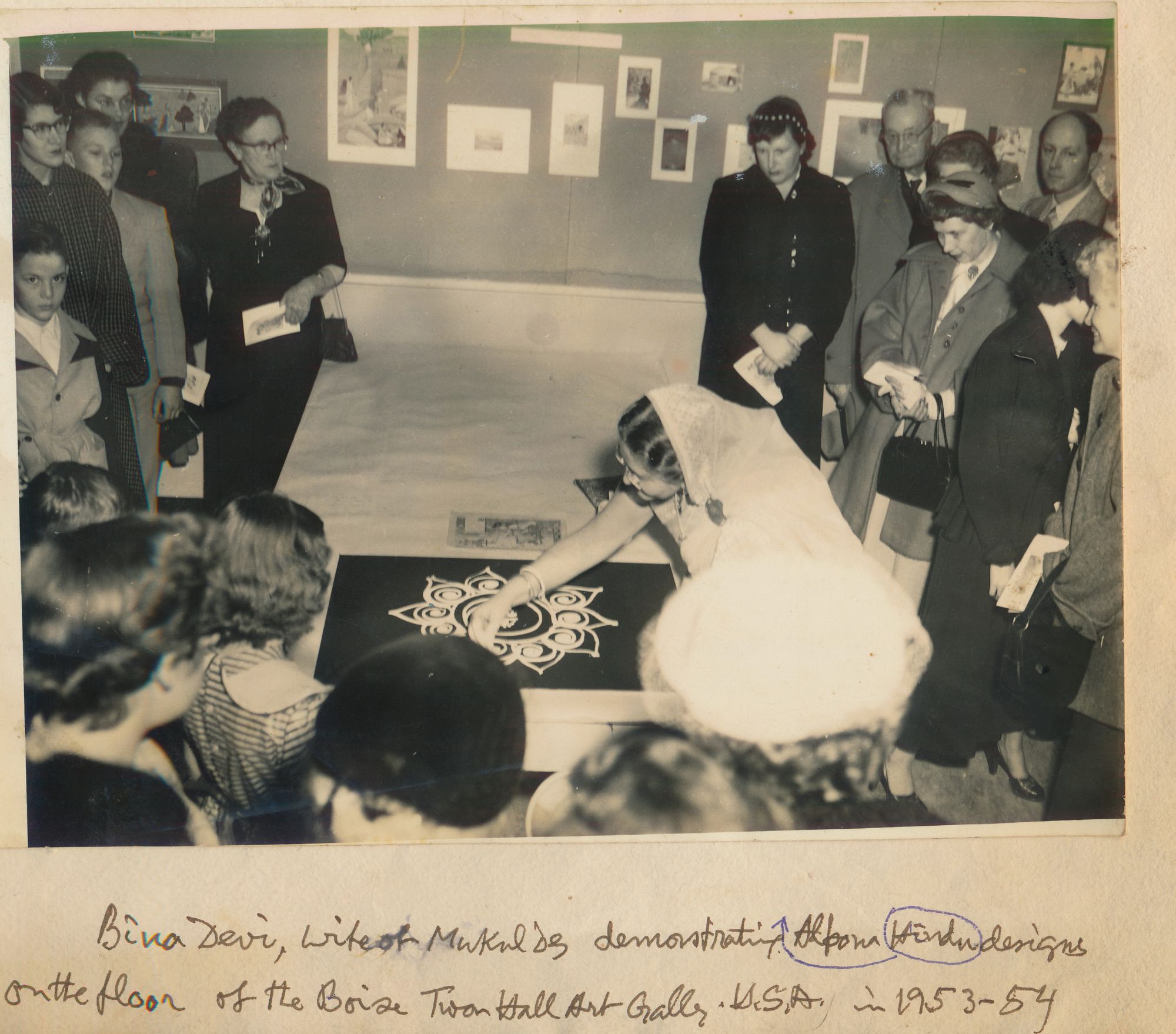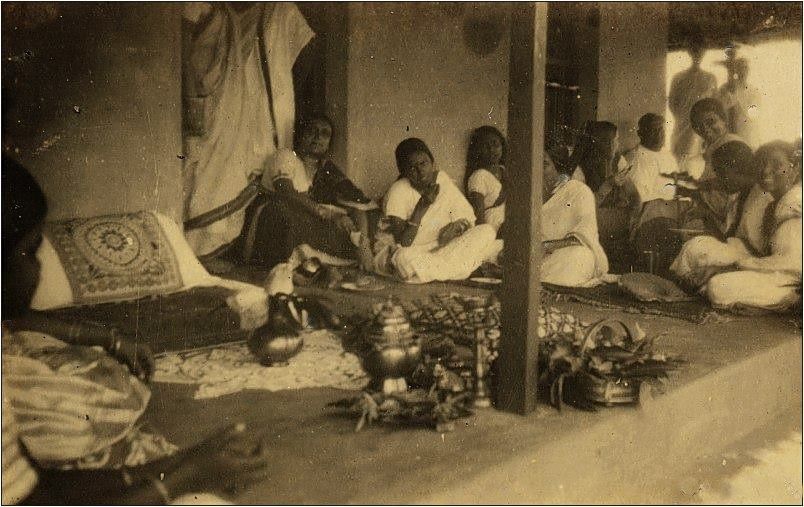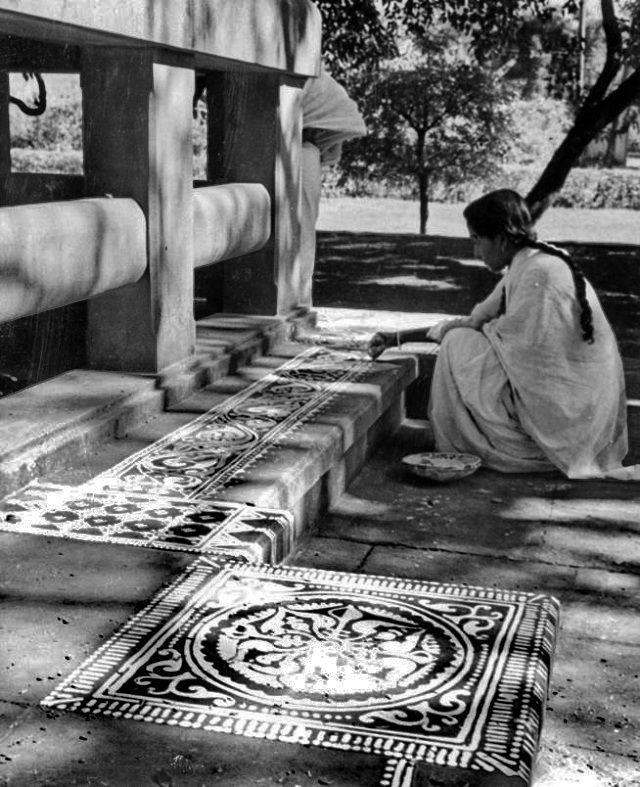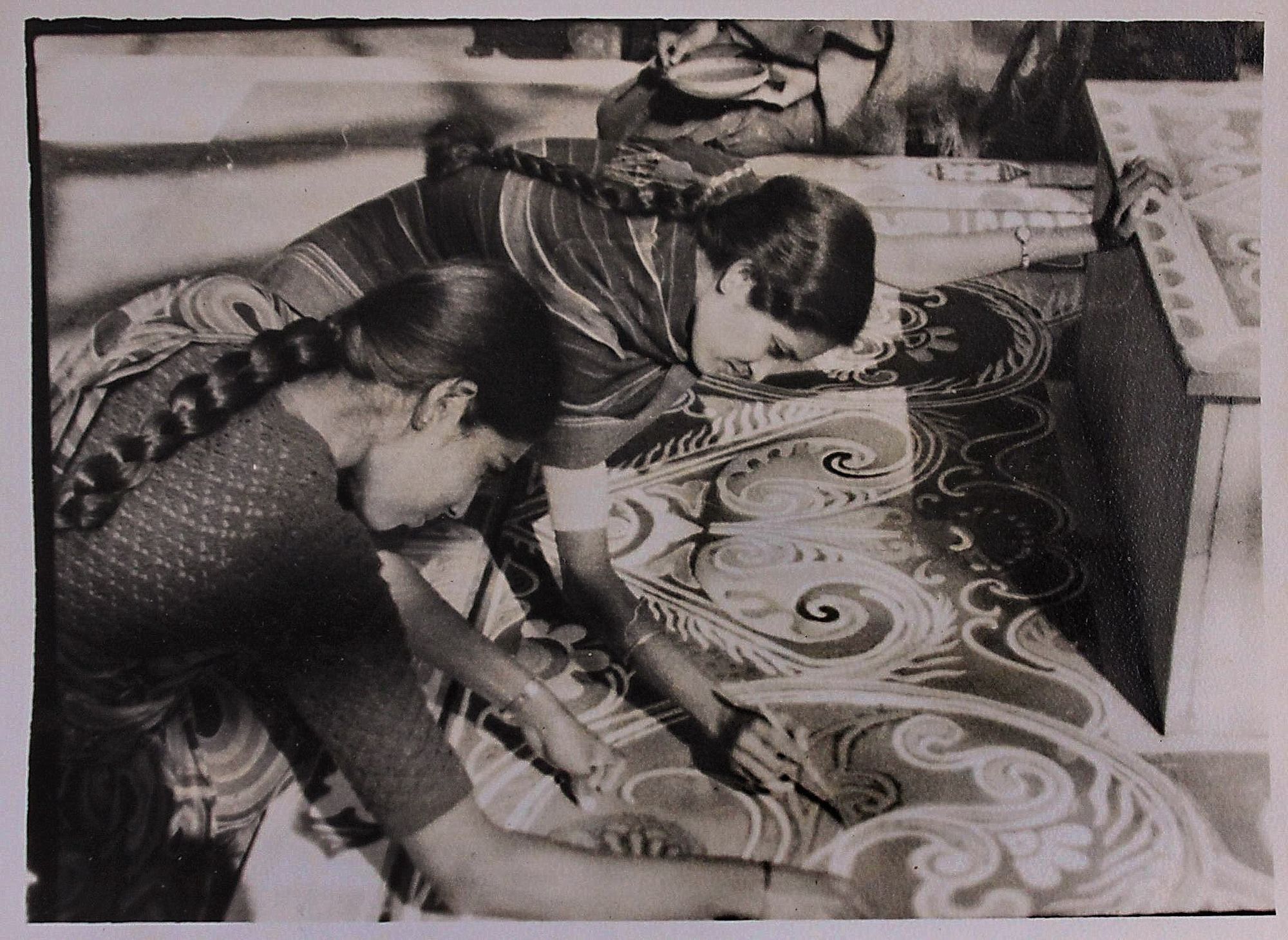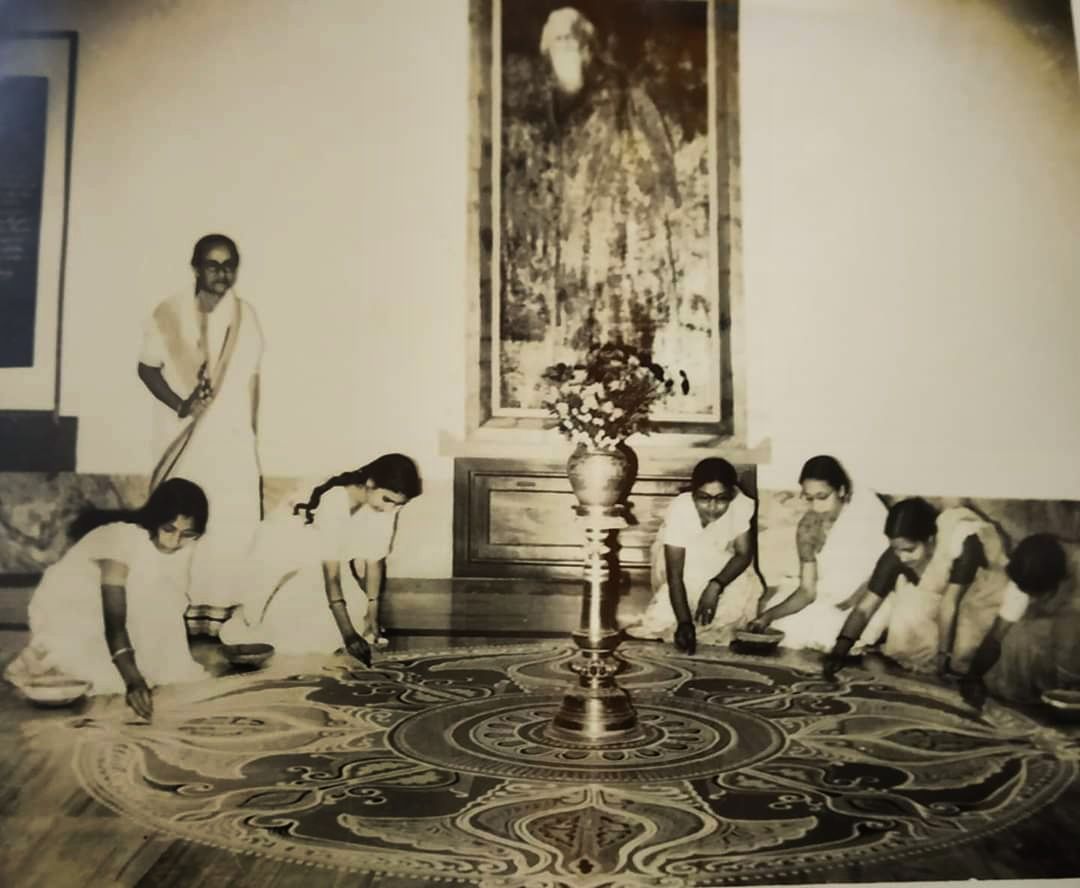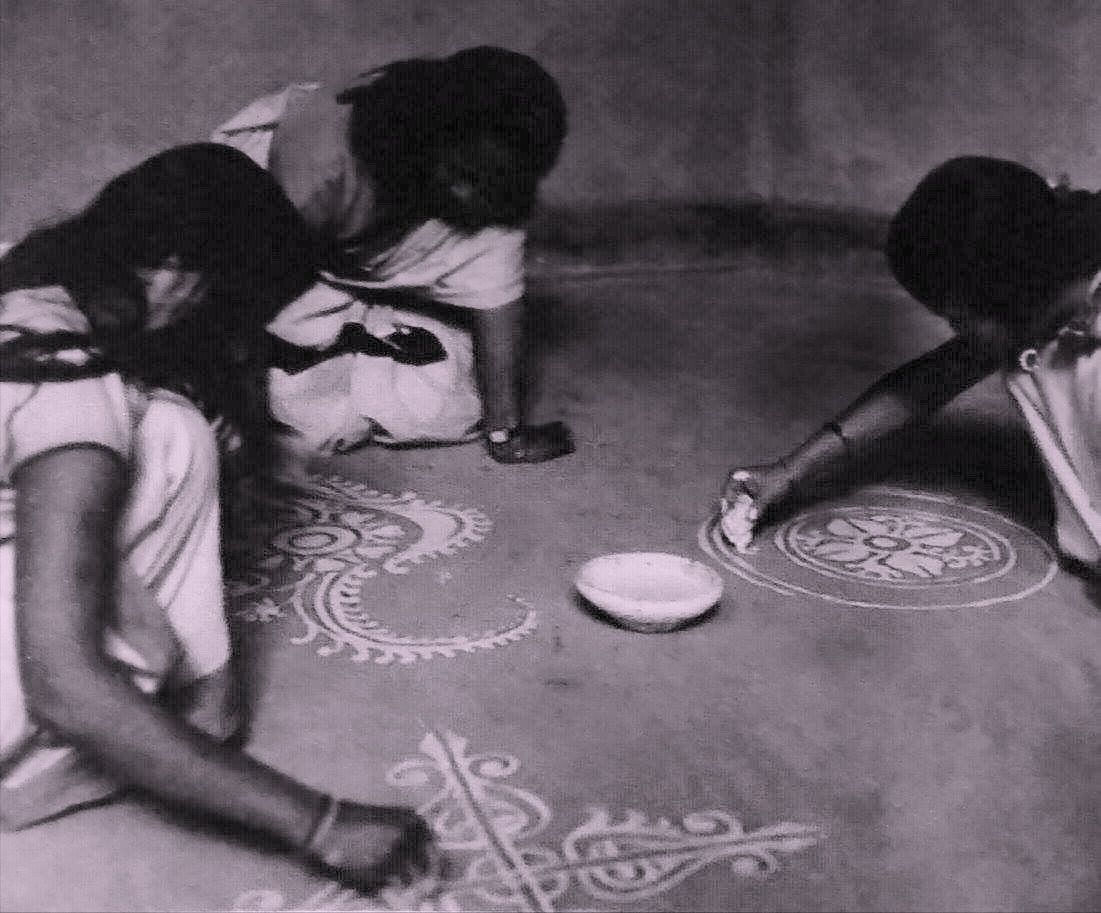 ---
Books
Tapan Mohan Chatterji, 1948, English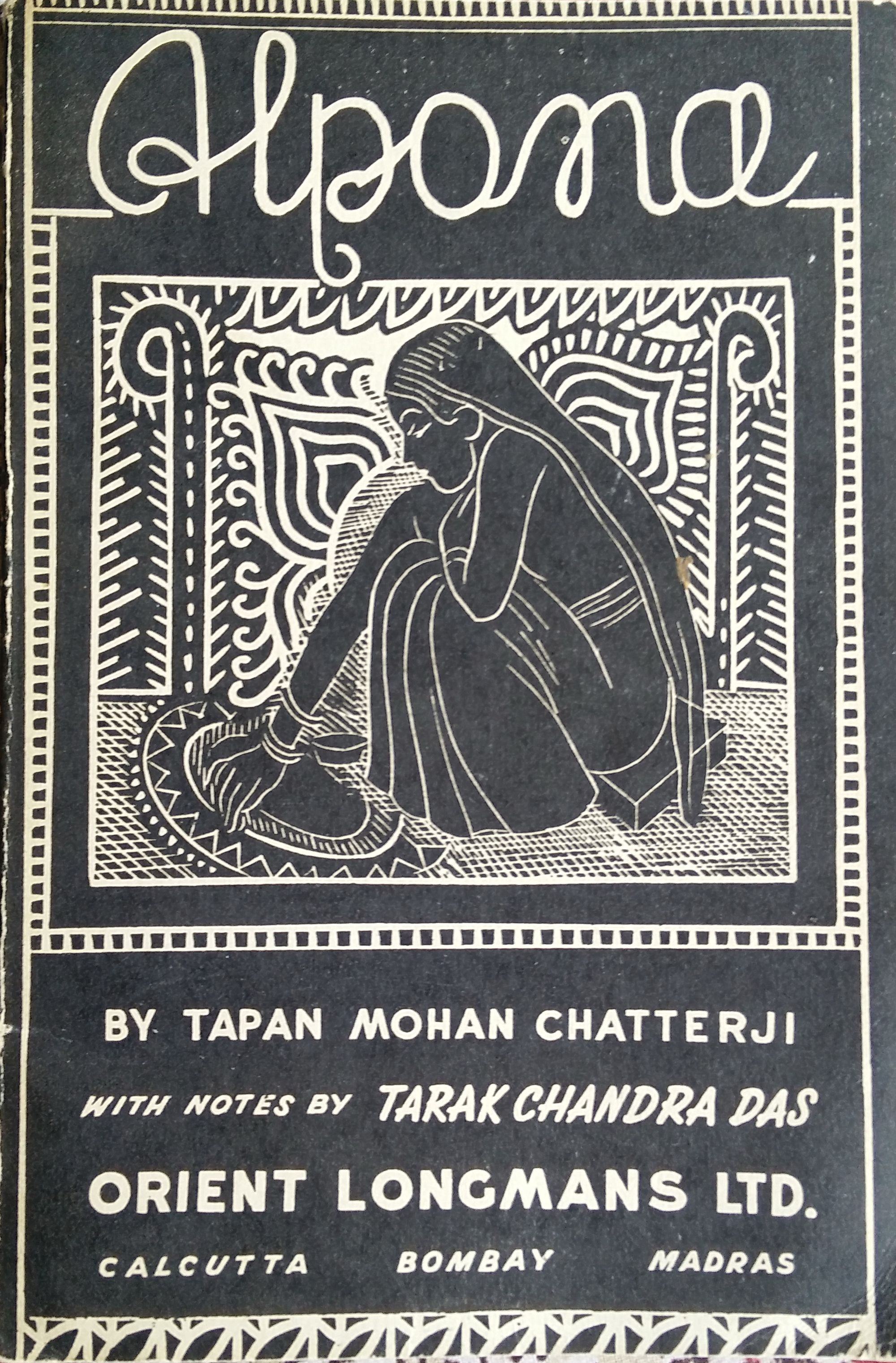 ---
Prativa Bala Bardhan, Alimpan, 1962, Bengali and English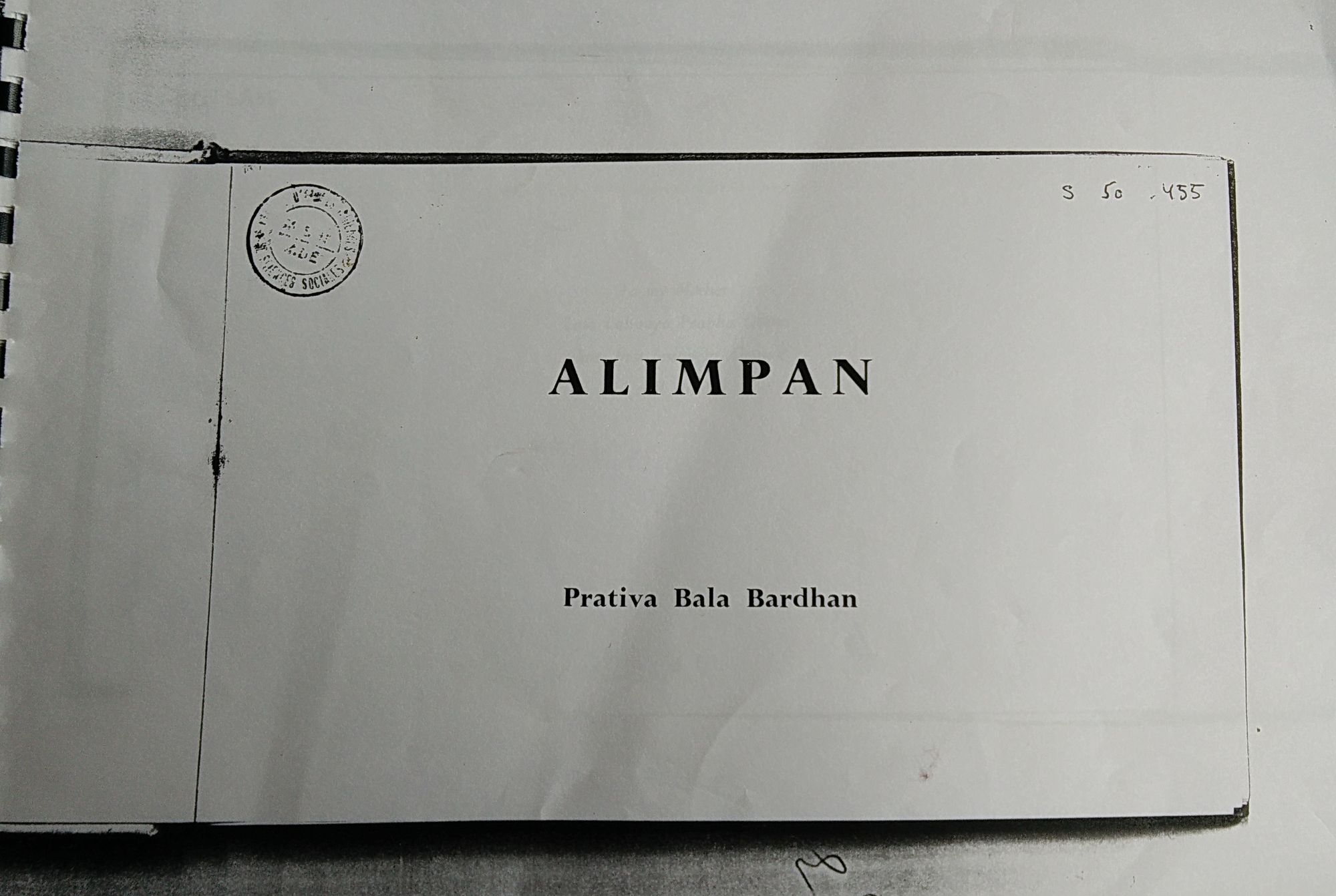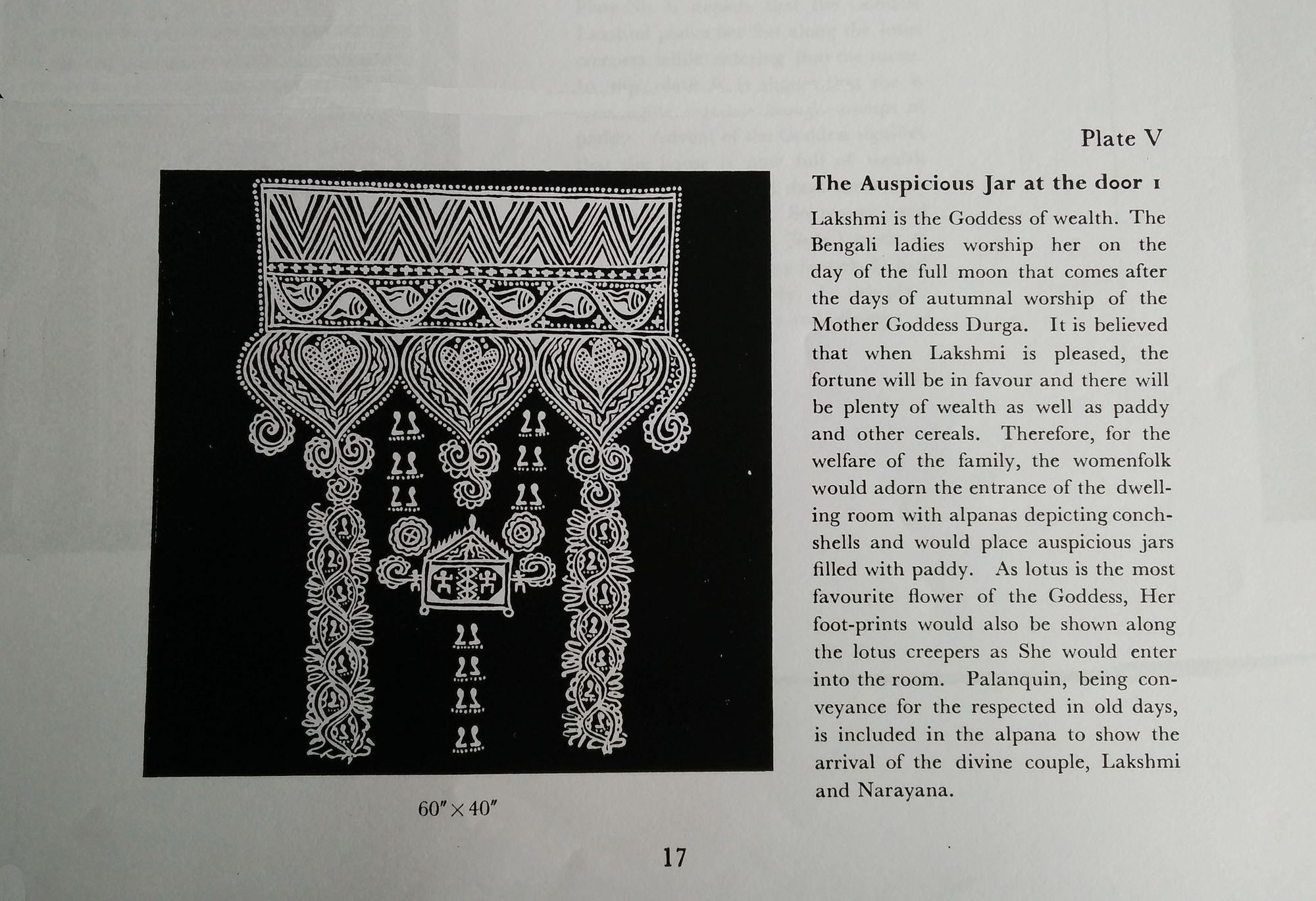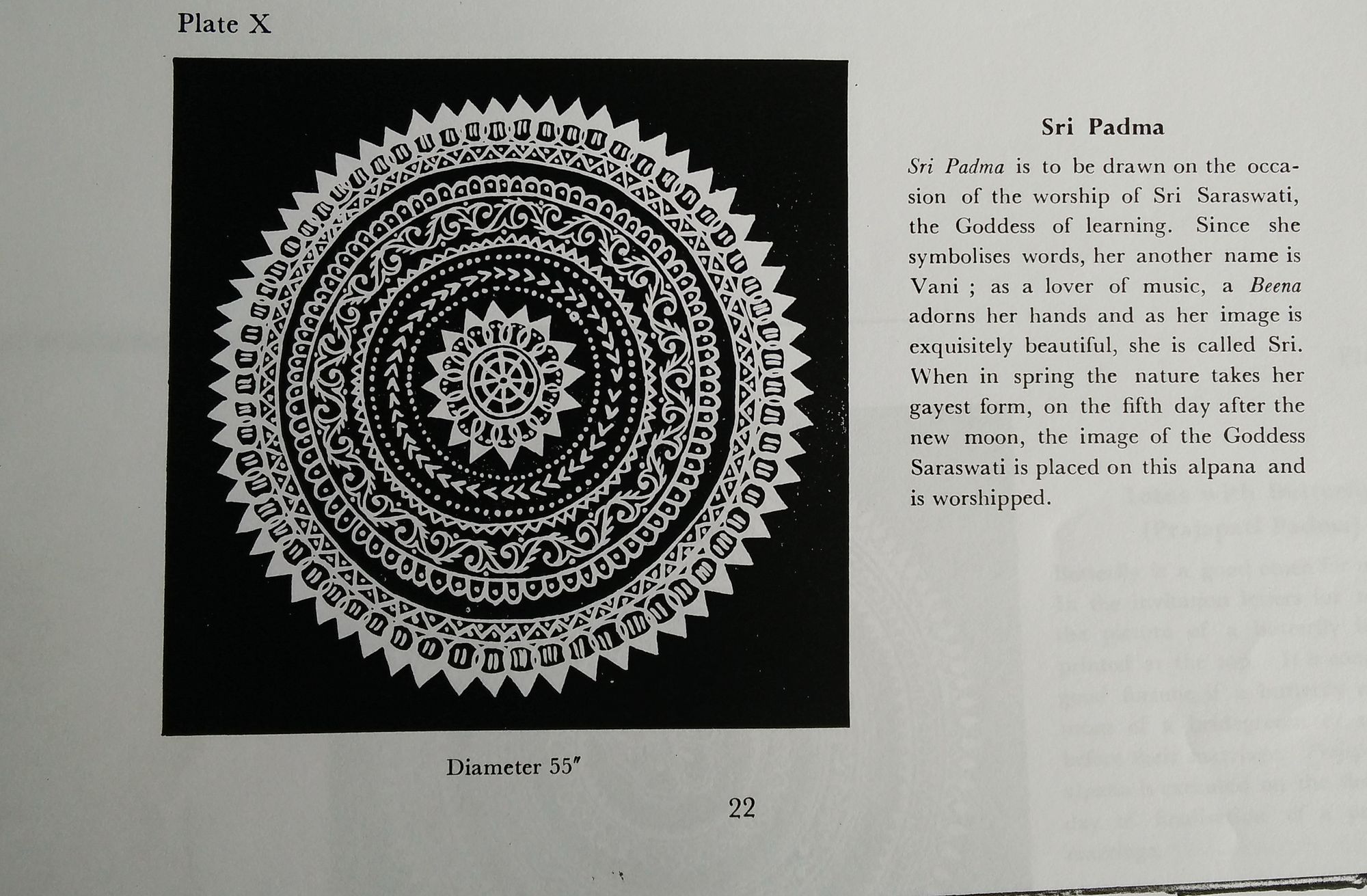 ---
Eva Maria Gupta, Brata und Alpana in Bengalen, 1983, German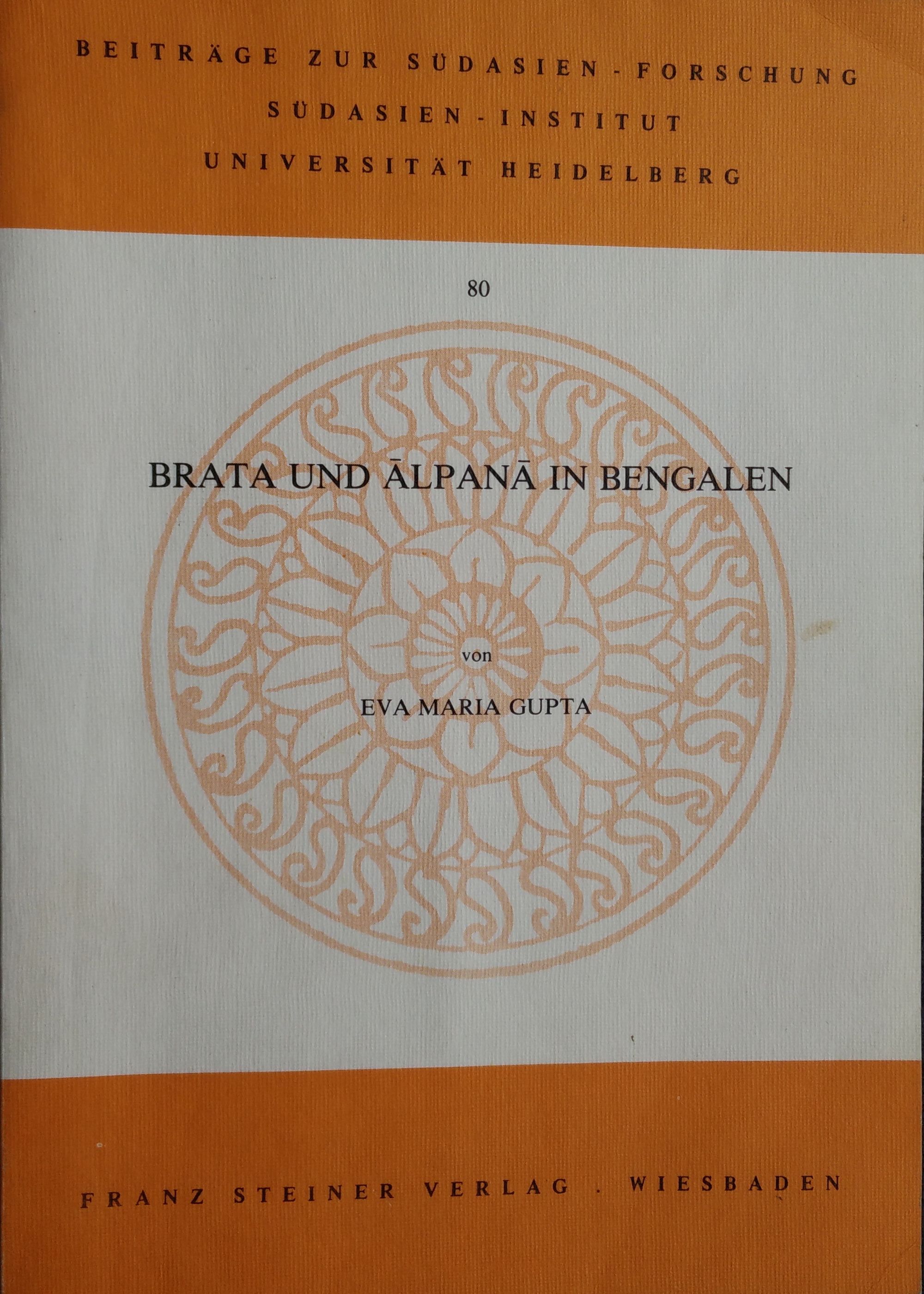 ---
Abanindranath Tagore, Banglar Brata, Introduction and annotations by Dibyajyoti Majumodar, Gangchil Publications, Kolkata, Novembre 2014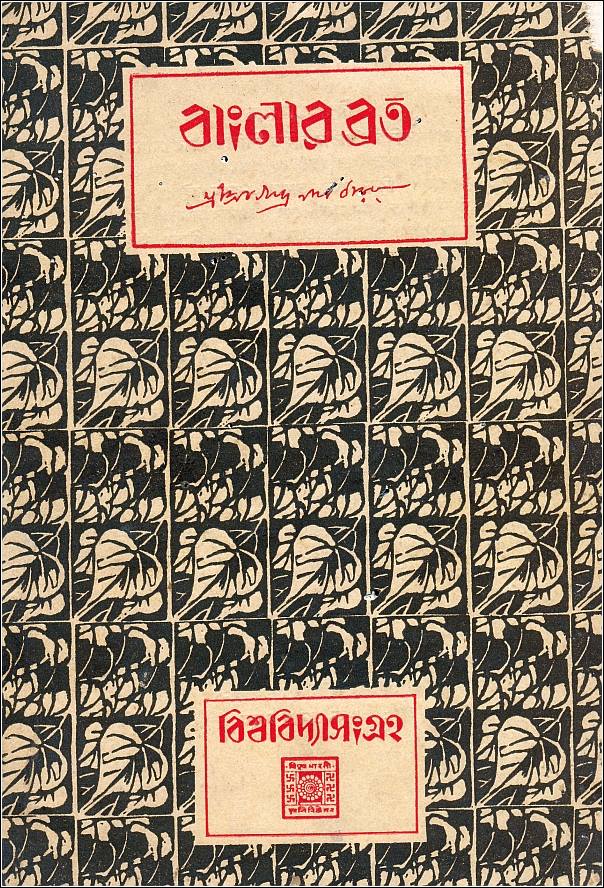 ---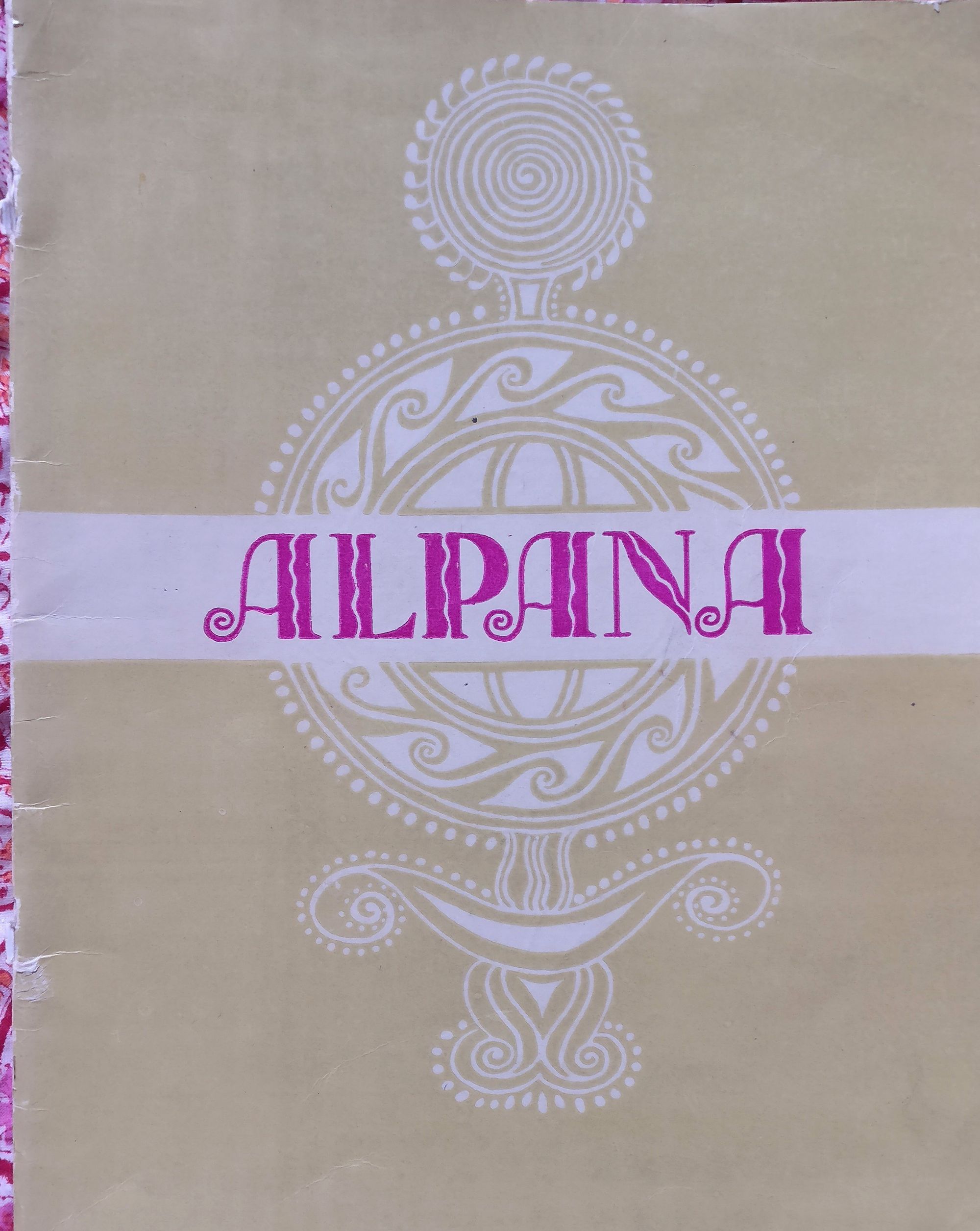 ---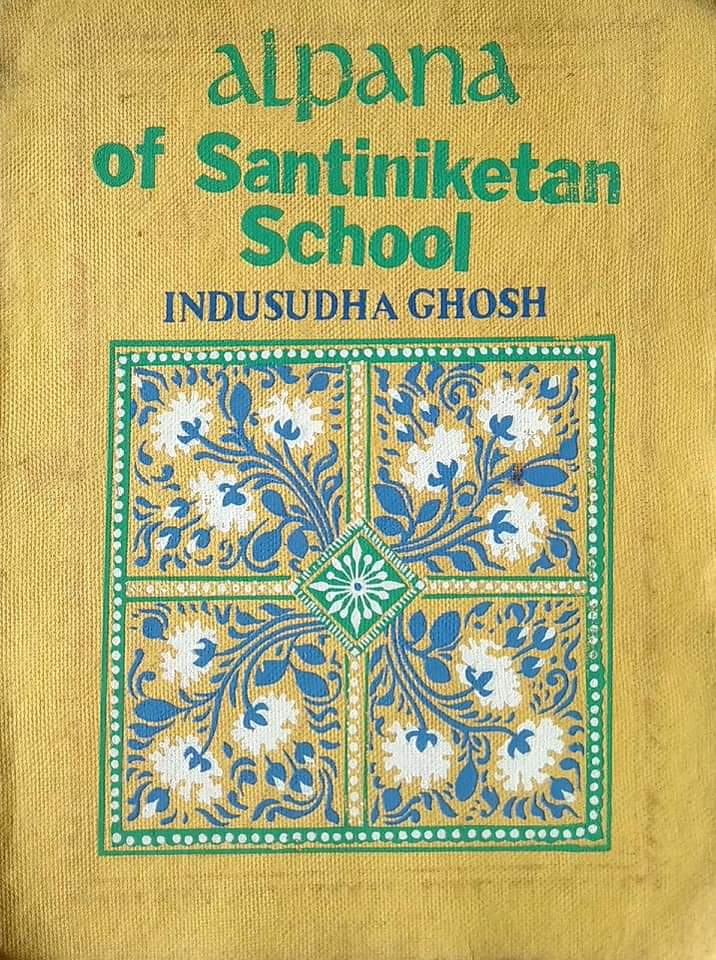 ---