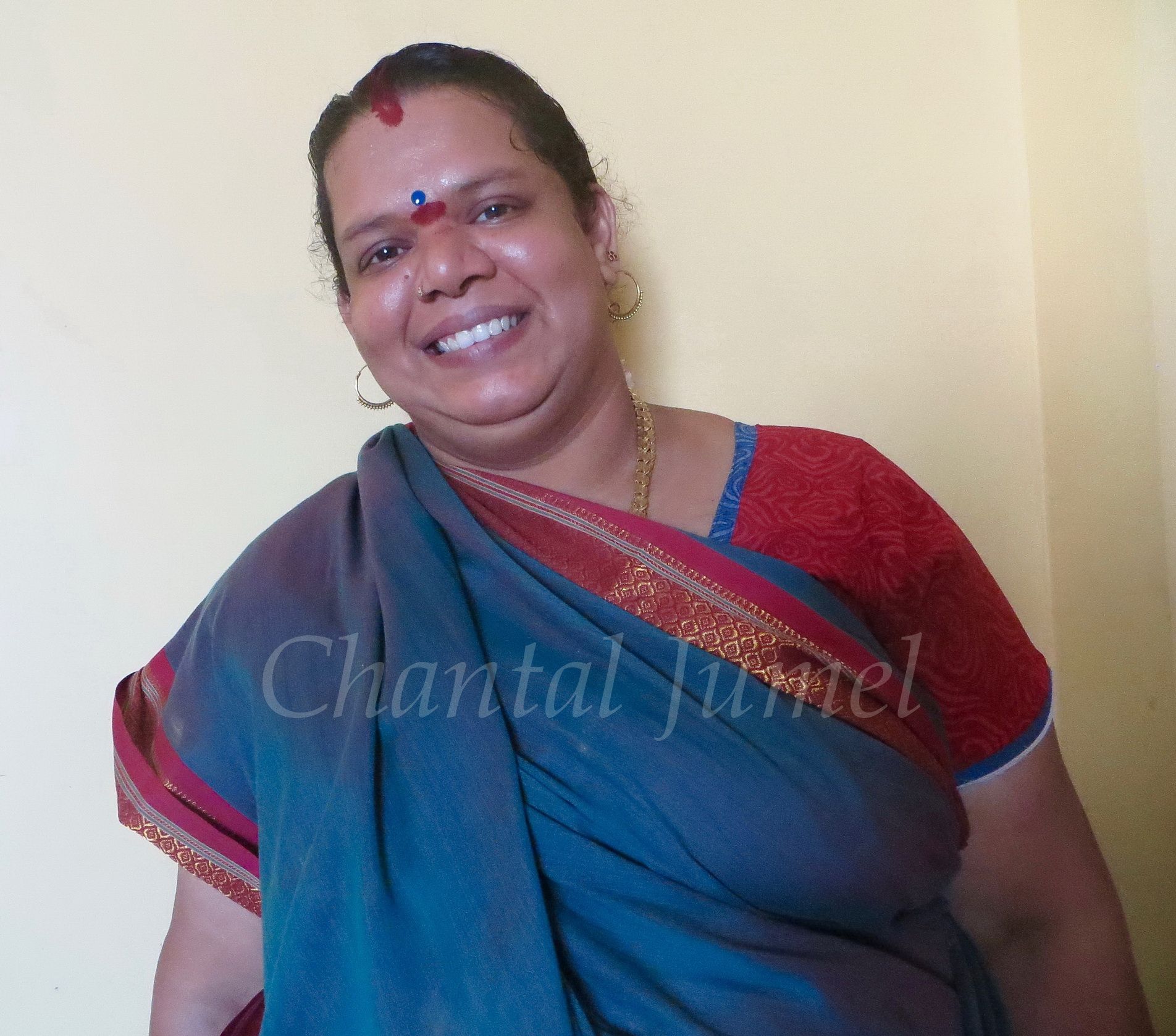 It all started with an invitation to watch the kolam making in the lane of the very popular canteen called "Mami Tiffen stall". During the sacred month of Margazhi the entrance of the traditional Mylapore restaurant in Chennai sparkles with numerous floor drawings as everywhere else in the neighbourhood and in Tamil-Nadu.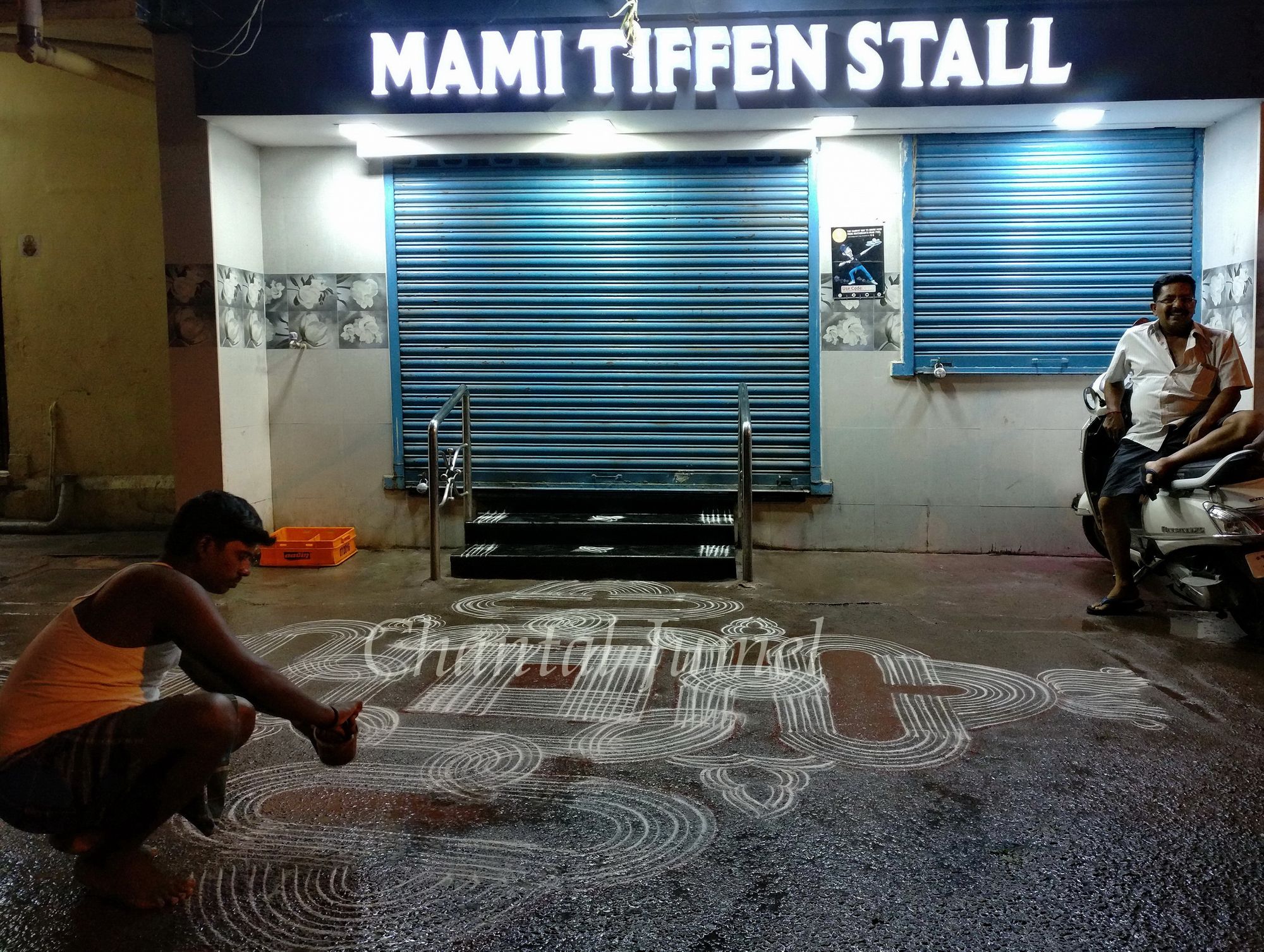 It is at 10 PM after the closure of the place that a team led by Latha or Anantha Valli waters the threshold and part of the alley. A few young men cooks during the day become assistants at night and lend a hand to the lady of the house.  She draws and they fill up the spaces with coloured powders or enhance certain lines with red iron oxide called kâvi. They hurry up as tomorrow morning by 6 o'clock the first customers  appear and drawings will be there to welcome them.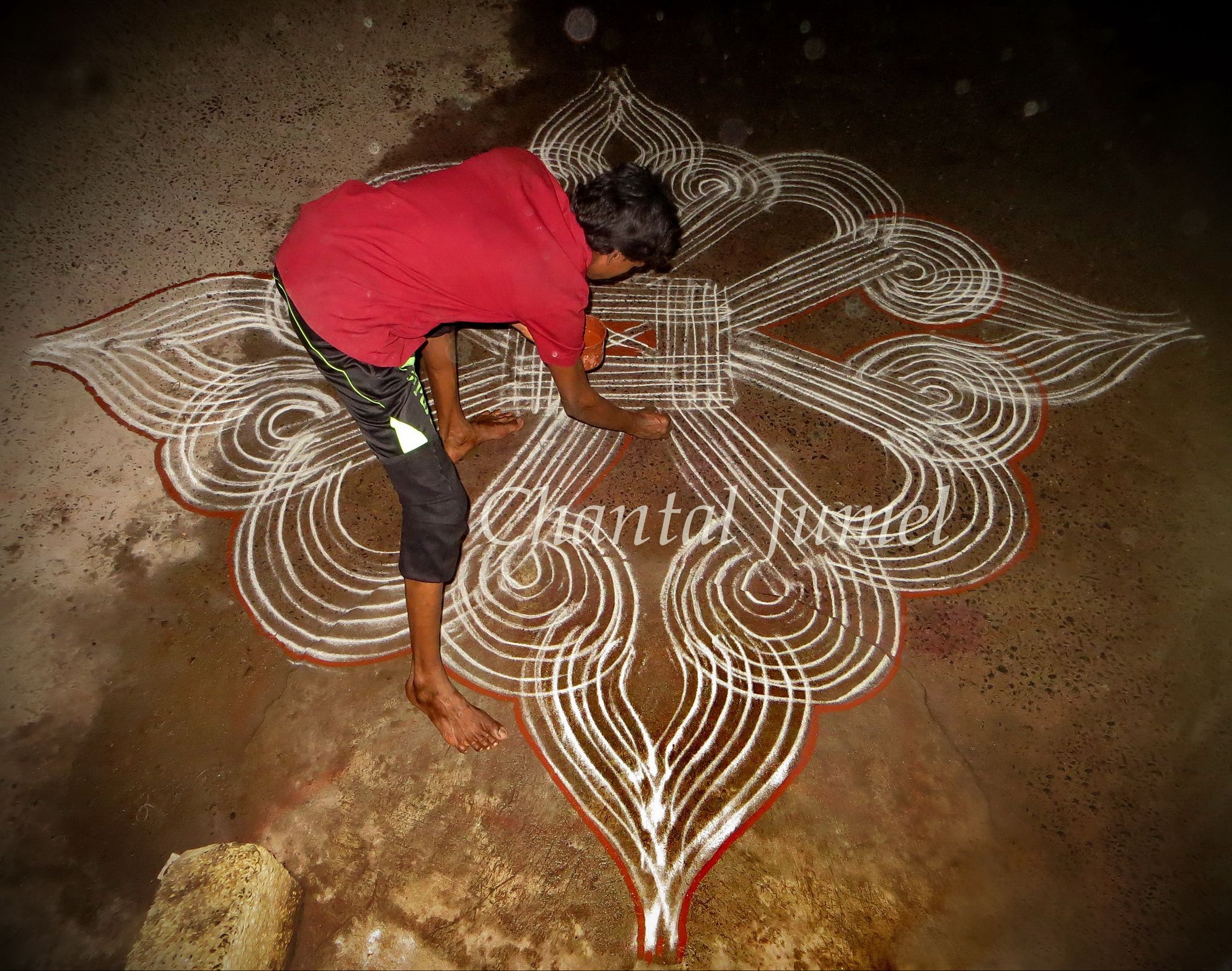 Latha and Anantha Valli are talented artists. Their expert hands draw effortlessly double lines which flow through their fingers to outline one or several large-sized padi kolam.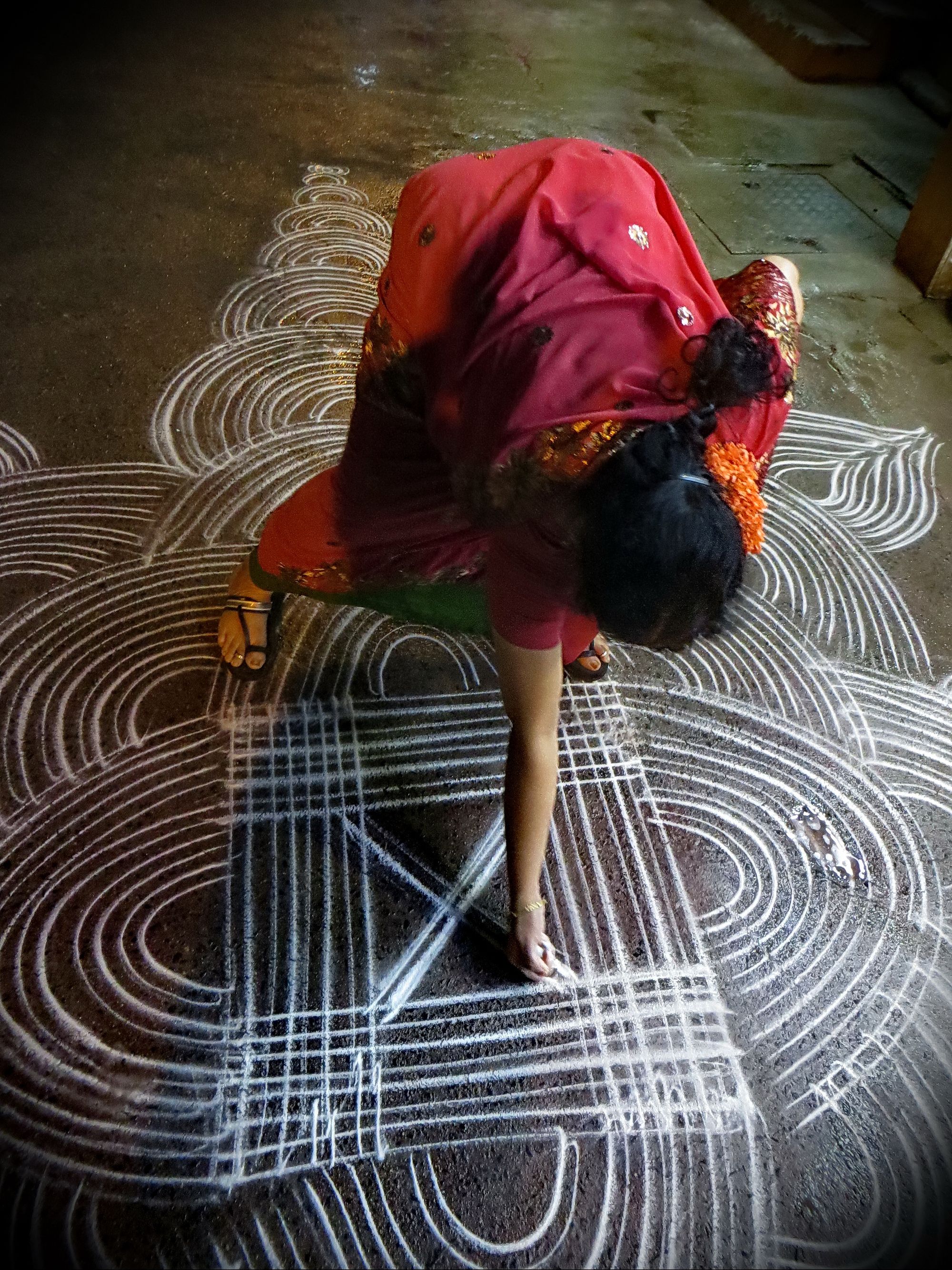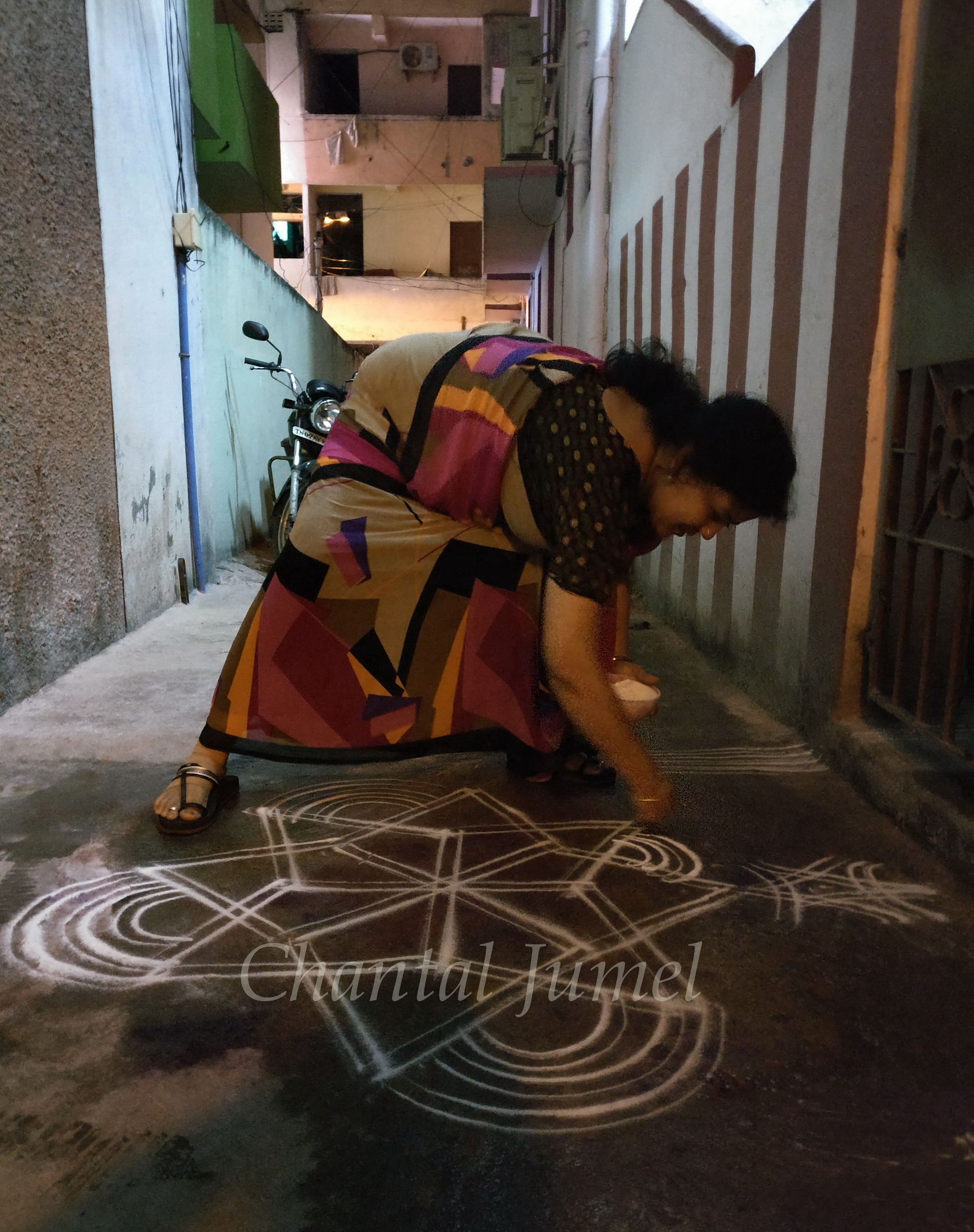 Anantha Valli takes over two days later because her sister-in-law returned to her family home for a few days.