Mylapore Panguni festival 2018
During the Tamil month of Panguni (mid-March to mid-April), a nine day-long festival takes place at Kapaleeswarar temple in Mylapore, Chennai. The celebrations starts with the flag hoisting. The idols of Kapaleeshwarar and Karpagambal mounted on a vehicle are decorated with clothes and jewels, and taken around the temple and its water tank. This is repeated with different deities over the next nine days. It is a custom for the neighborhood women devotees to come out and draw kolam to welcome the gods.
During the festival, every evening, Latha from Mami Tiffen stall goes out of her home and draws a large padi kolam on the road.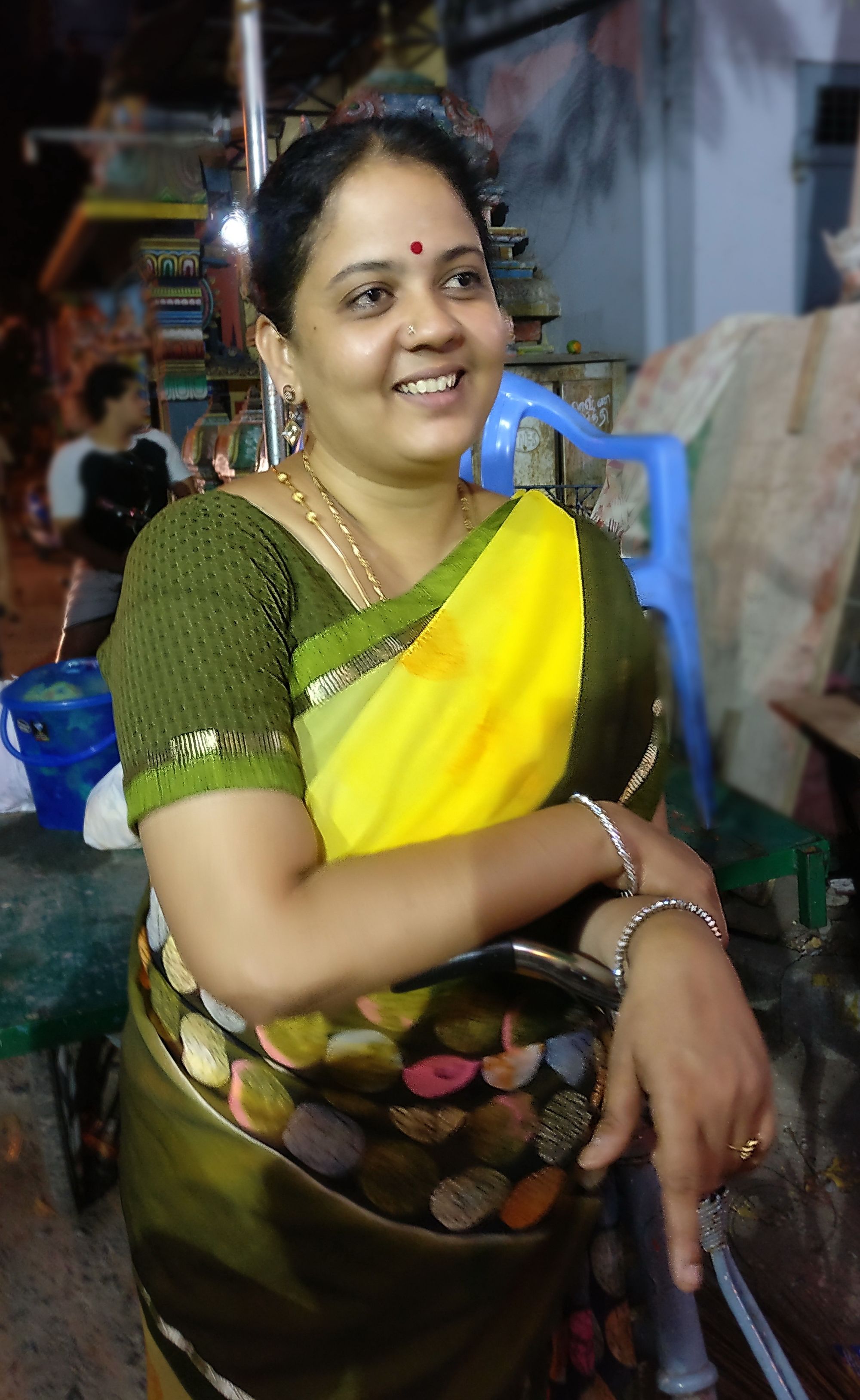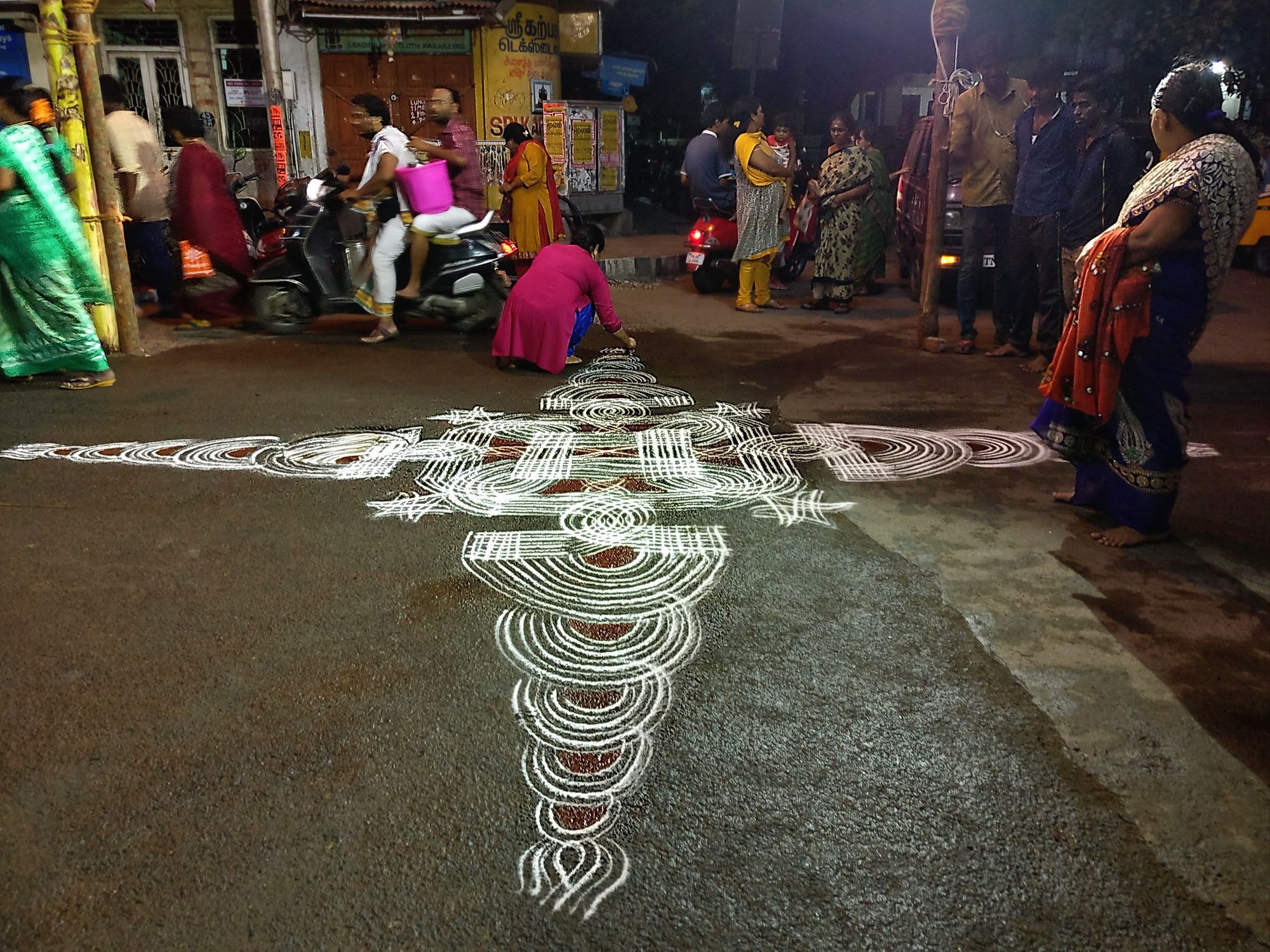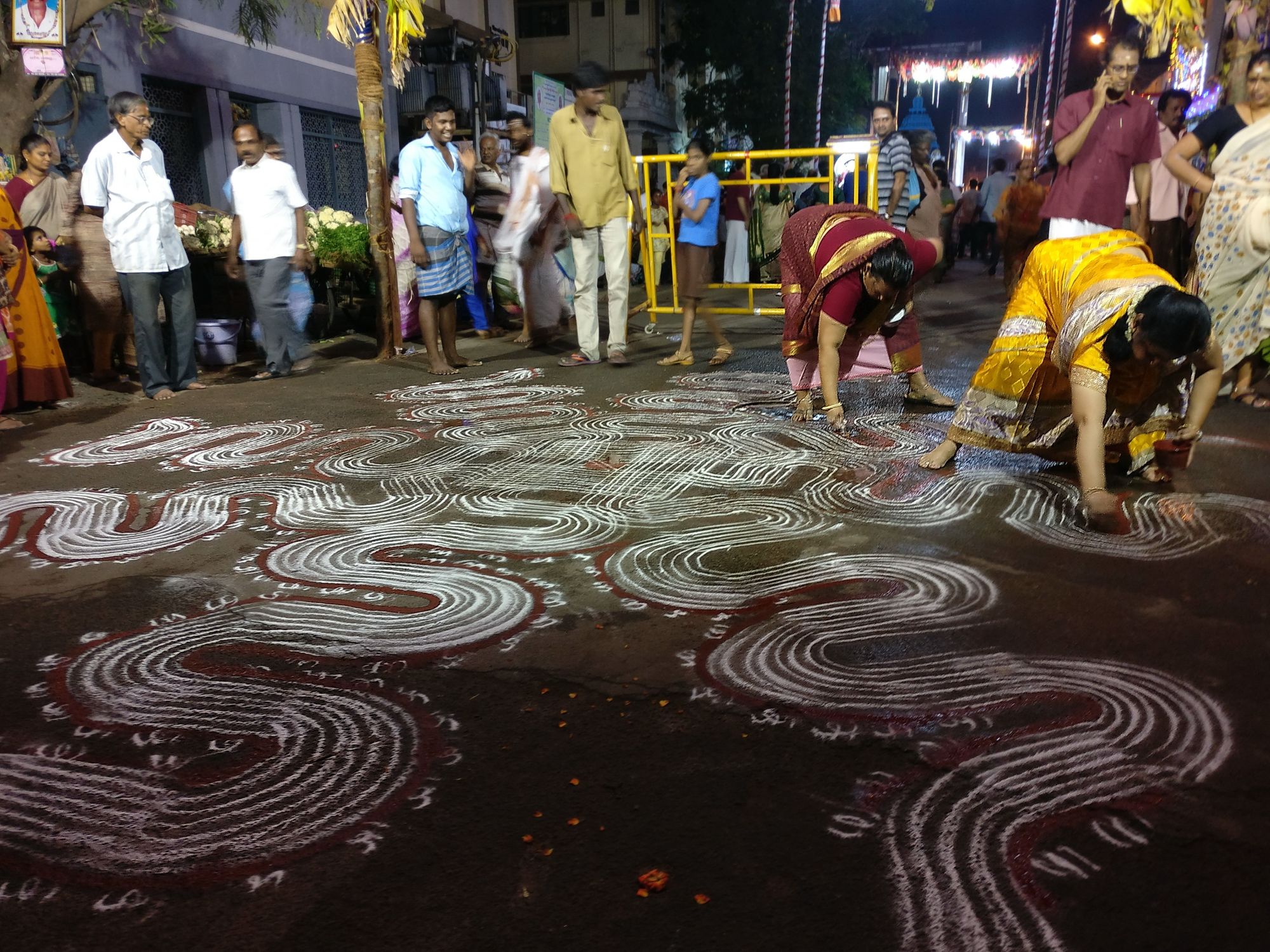 Her son ties on top of a beam, a wooden figurine used to shower flowers on the deities with the help of an articulated cup. Each time a chariot stops under the canopy while circumambulating the 4 streets around Kapaleeswarar temple, Latha's son swings the doll until he releases the floral offering on the deity while the chariot rolls over the kolam.