The beloved festival observed by Hindus in Tamil-Nadu and Kerala
This year, I landed in Chennai on the day when Karthigai constellation ( the Pleiades) coincides with Pournami, the full moon of the month of Karthigai (mid-November to mid-December) as per Tamil calendar. Almost simultaneously on December 8th, the city of Lyon in France was celebrating its festival of lights known as Fête des lumières.  This unique French tradition dictates that every house places candles on the window sills to express gratitude toward Mary, mother of Jesus for having saved the city from the plague in 1643.
Meanwhile in South India, Karthigai Deepam is one of the oldest festivals celebrated by Tamilians. In the busy neighbourhood of Mylapore in Chennai, a family takes up the task to light 1008 earthen oil lamps on the steps of Kapaleeswarar temple tank. The sight is magical and one is irresistibly attracted to watch silently.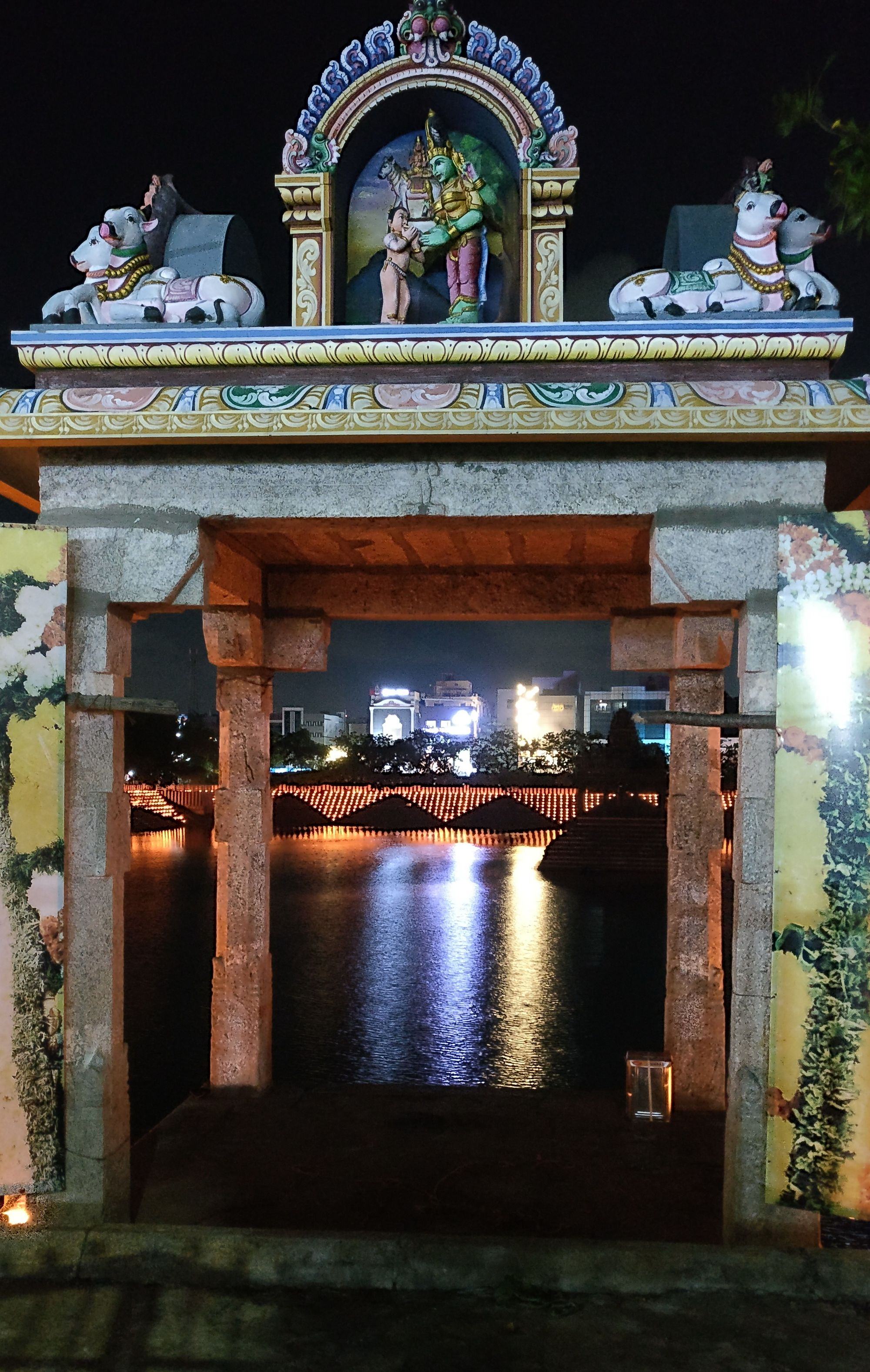 The six stars and the legend of Karthikeya
This constellation appears as a group of six bright stars out of seven called Krittikas in Hindu texts. The latter are considered in Indian mythology as the six celestial nymphs who reared the six babies born from God Shiva in the Saravana tank which later were joined together to form the six faces (Arumugam) of Murugan or Karthikeya. He is a major deity among South-Indians and is often represented with his consorts Valli and Devasena. He was already glorified in Tamil Sangam literature as the god of war or "the red god seated on the blue peacock, who is ever young and resplendent". His younger brother is Ganesha or Pillaiyar. Dressed as a warrior, carrying a spear called vel, his vahana (vehicle, mount) is a peacock. He has either one head or six.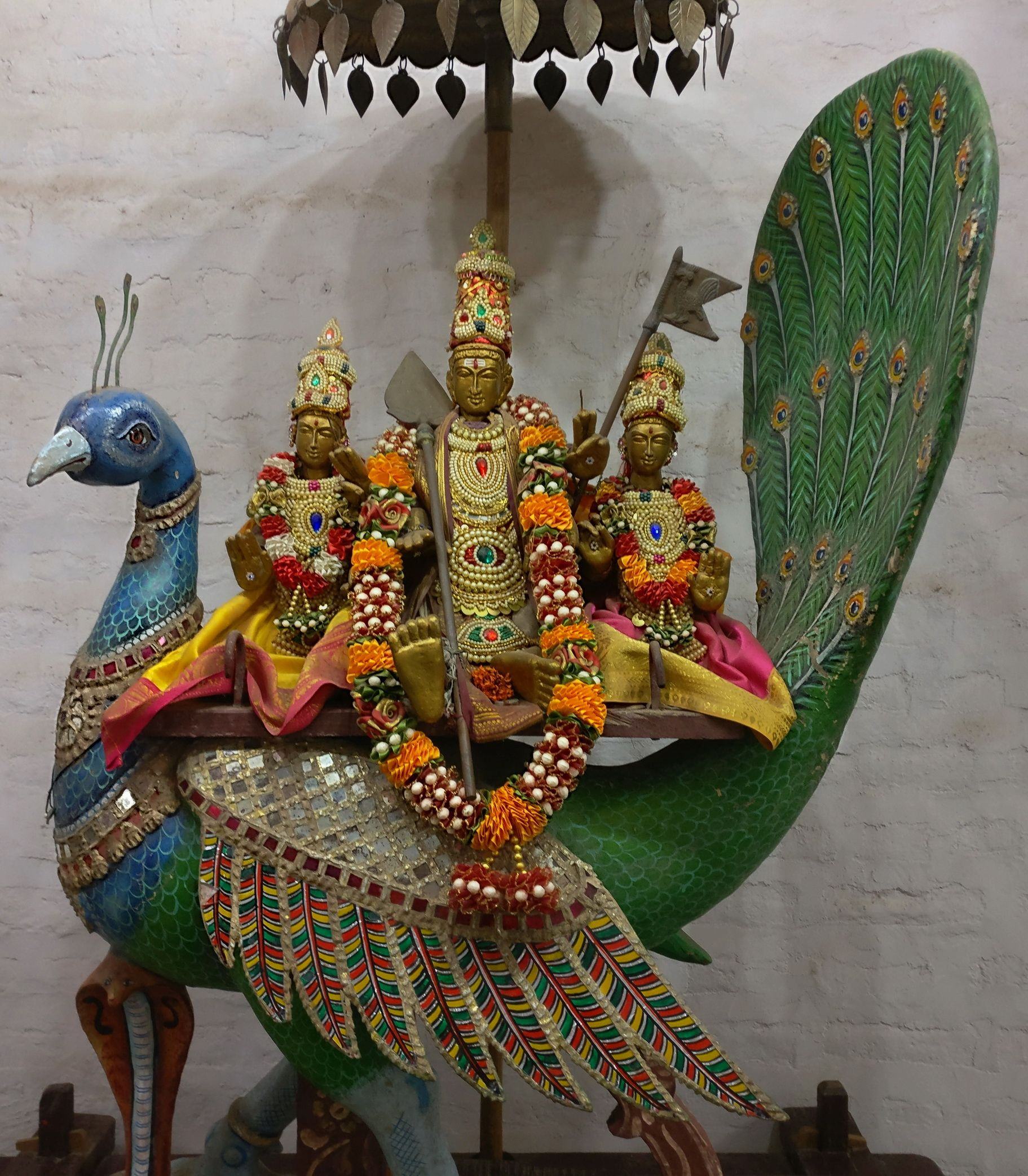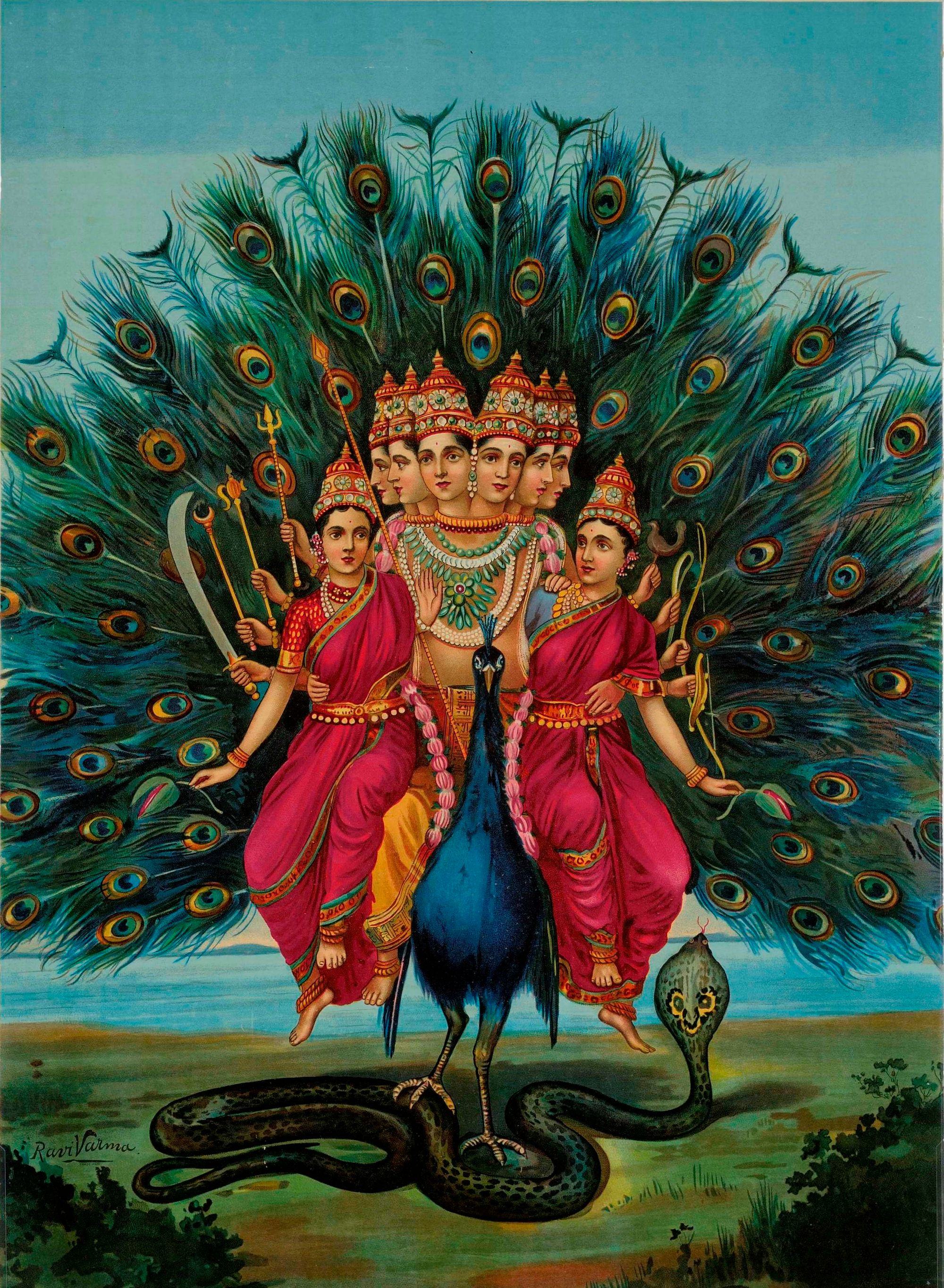 Karthigai Deepam in homes
Karthigai is essentially a festival of lamps and light is considered an auspicious symbol to ward off evil forces. Rows of clay lamps are lit in every house and outside on the threshold, oil lamps enhance the kolam.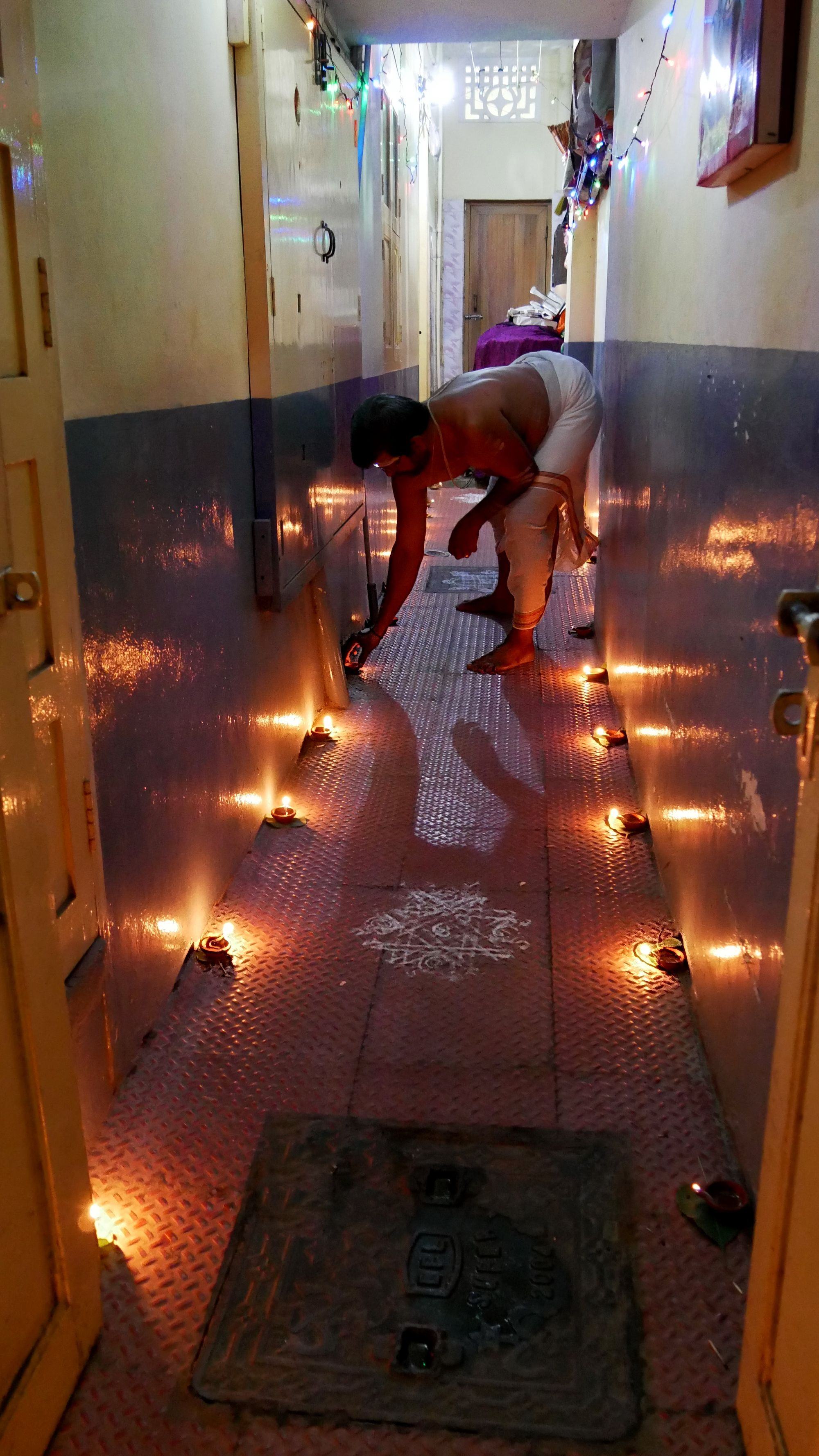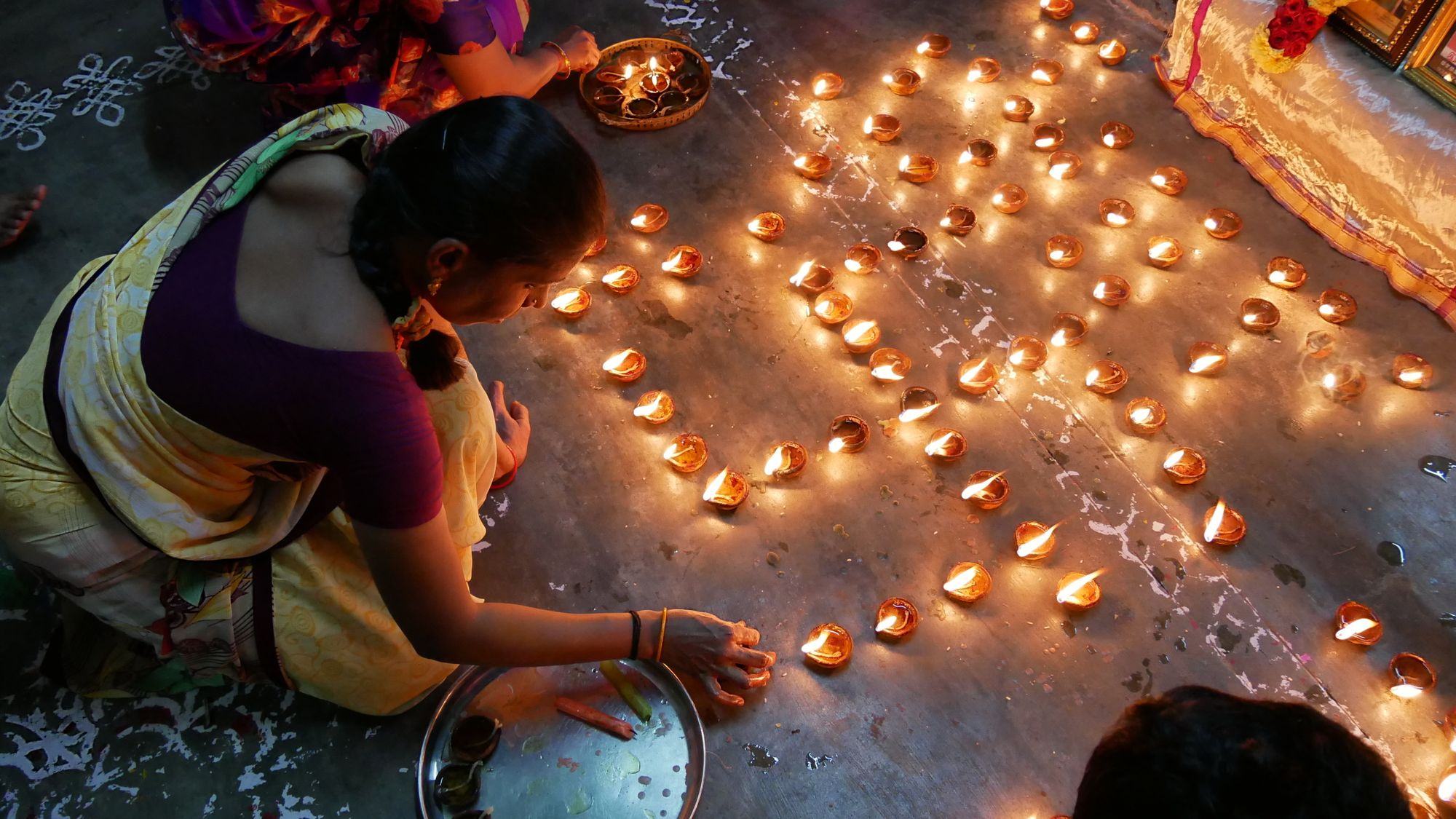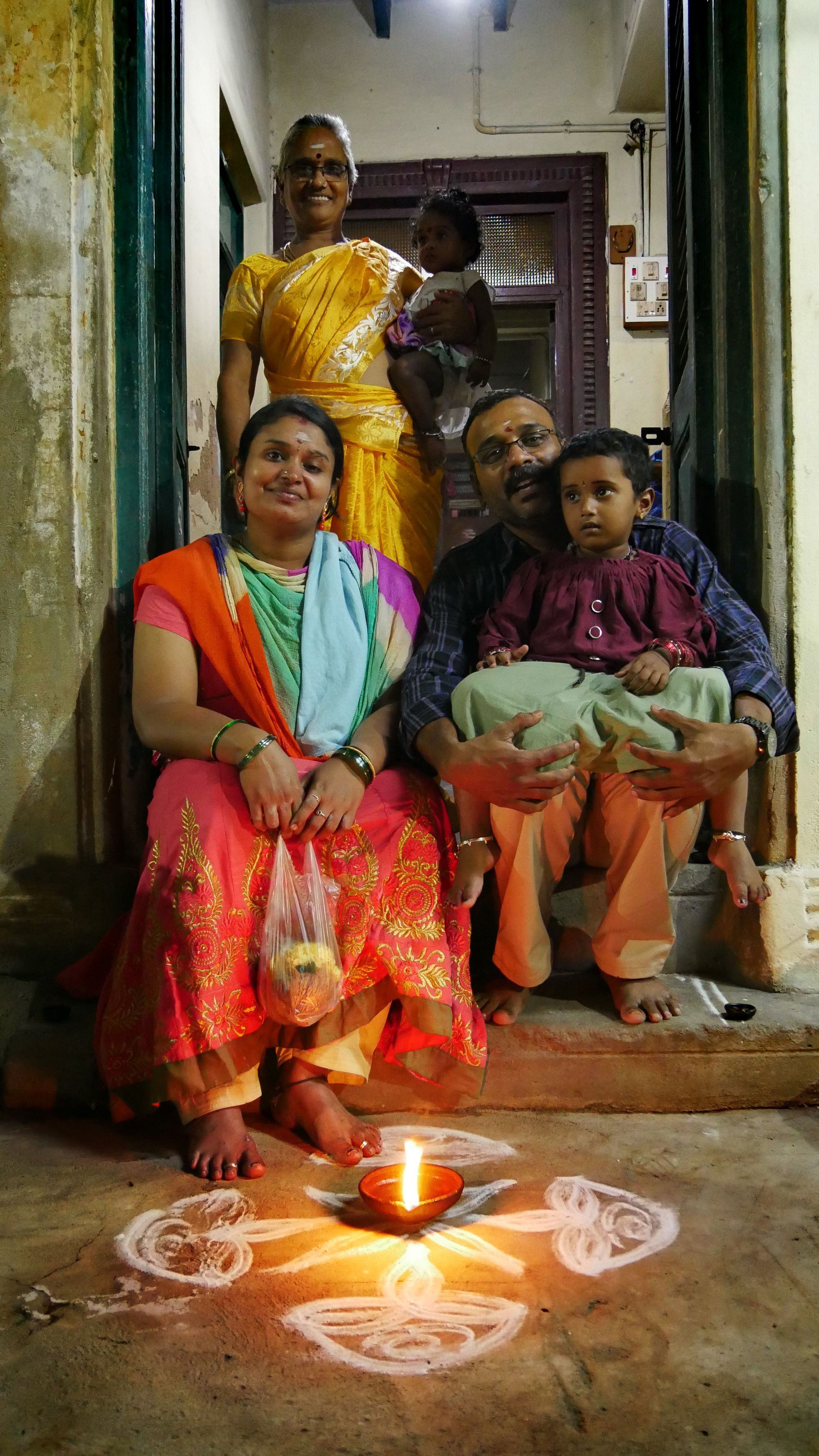 Kolam drawn for this festival often represent oil lamps combined in a myriad ways. A woman who was drawing in her house, explains to me that the oil in the diya symbolises darkness of the mind — such as greed, jealousy, hatred, etc — The cotton wick stands for Atma or the Supreme Self.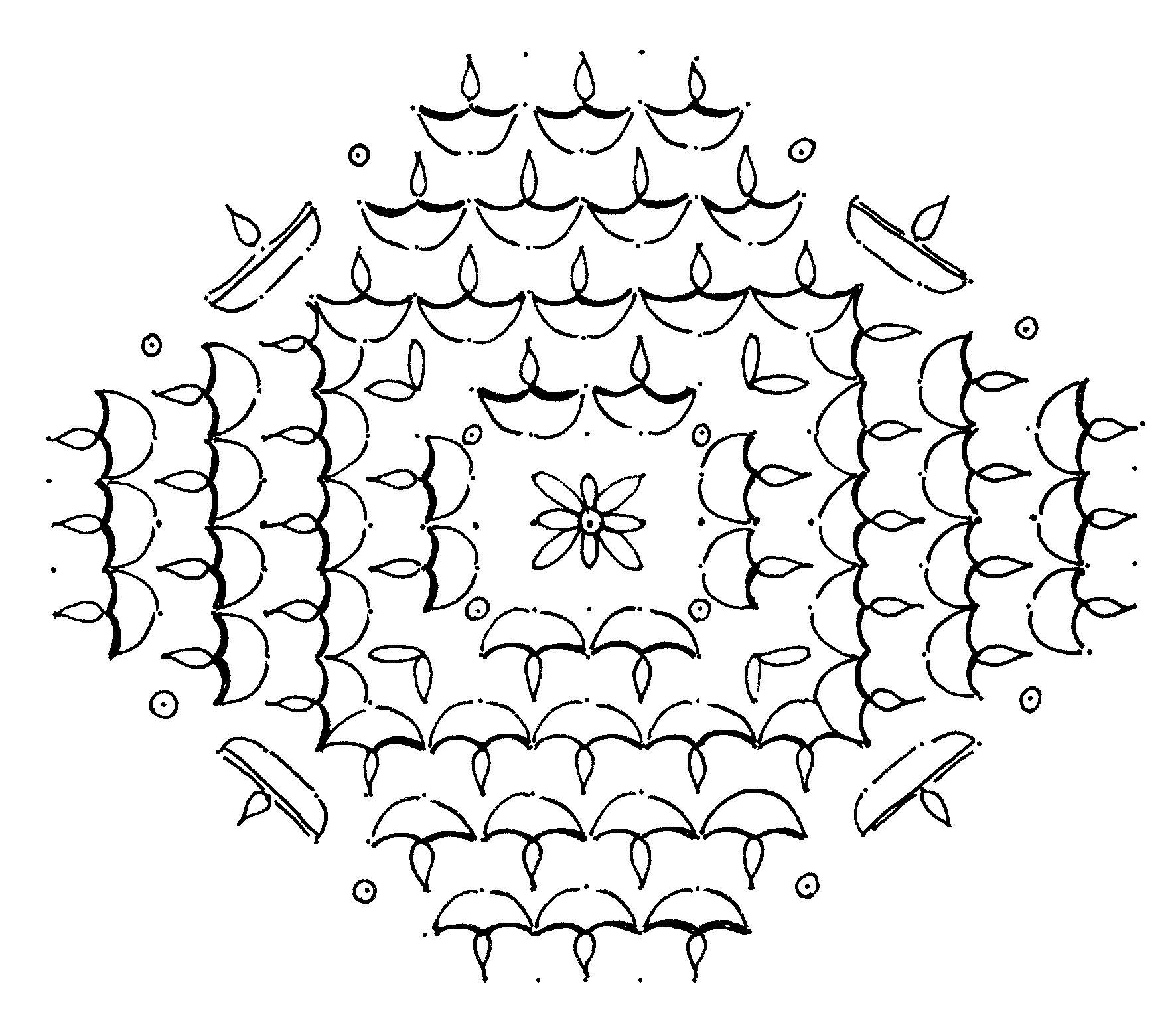 Apart from the oil lamp design, there is a special kolam that symbolizes the six faces of Karthikeya by representing them as six stars, sitting in the middle of a diagram.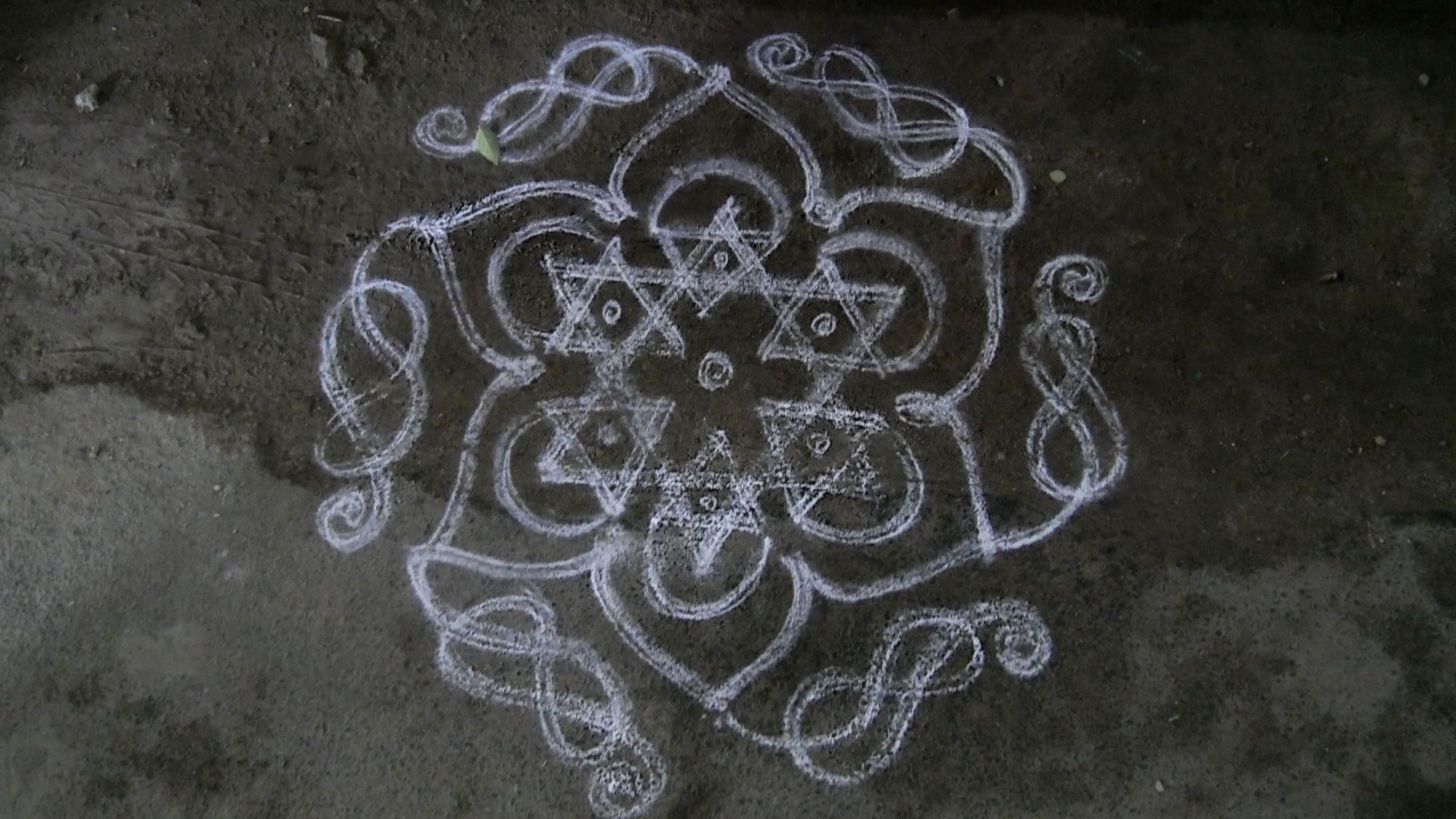 May the Light shine upon your life.