Simhanandini, a rare dance
The dance form Kuchipudi developed in the state of Andhra Pradesh in South India,  where it developed by scholars and artists who built up the repertoire and refined the dance technique. The drawing of a figure with the feet while dancing is part of the temple rituals of Andhra (Aradhana Nrityamulu) and has been introduced into the Kuchipudi repertoire by Guru CR Acharya.  According to a legend; when the deity of the temple was taken out in a chariot, devotees would throw kumkumam on the streets in front of the chariot. The temple dancers would move on the powder tracing the outlines of the deity's vehicle or vahana . Nowadays, the devadasis have disappeared from the temples so did the dance ritual.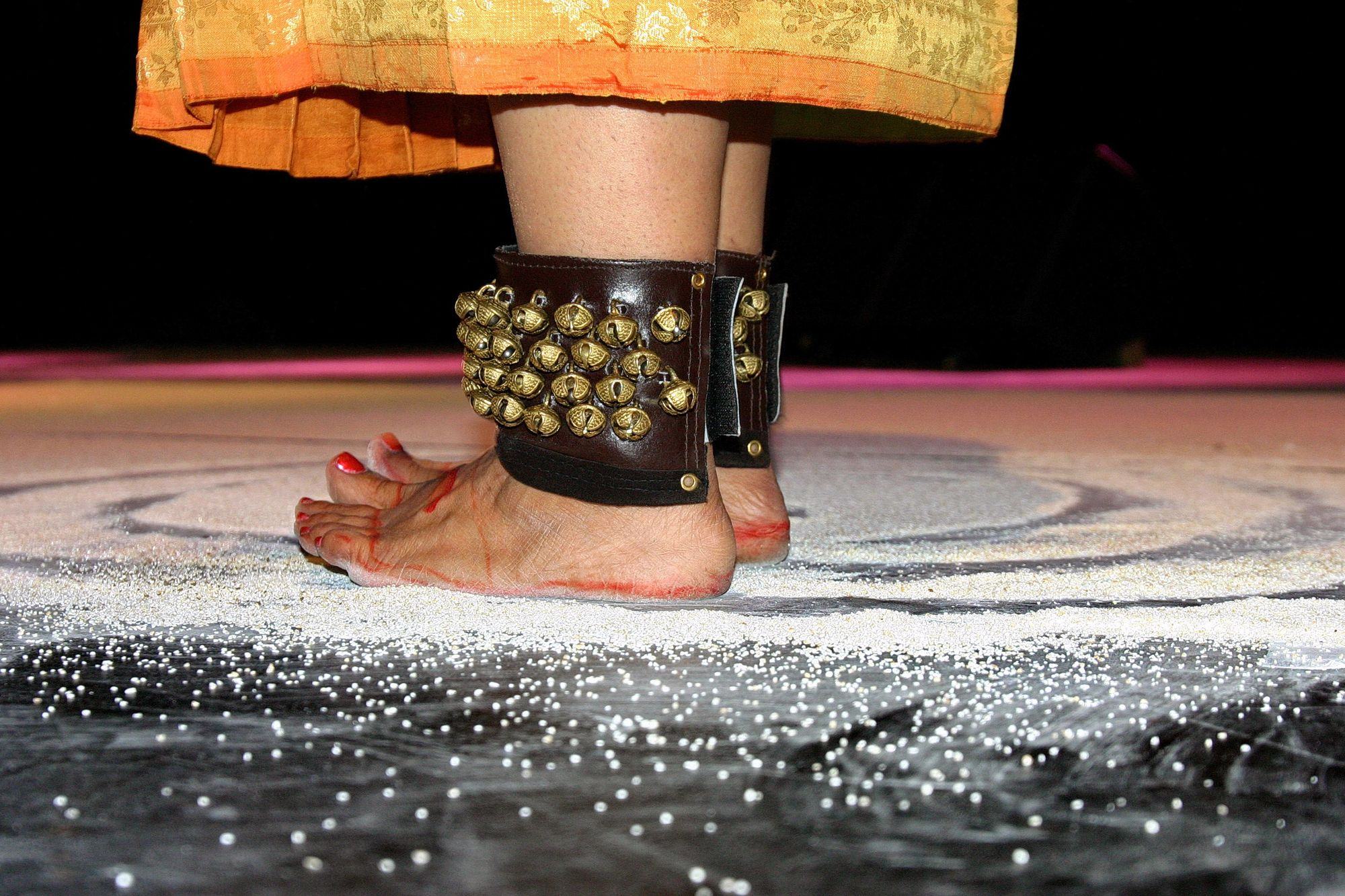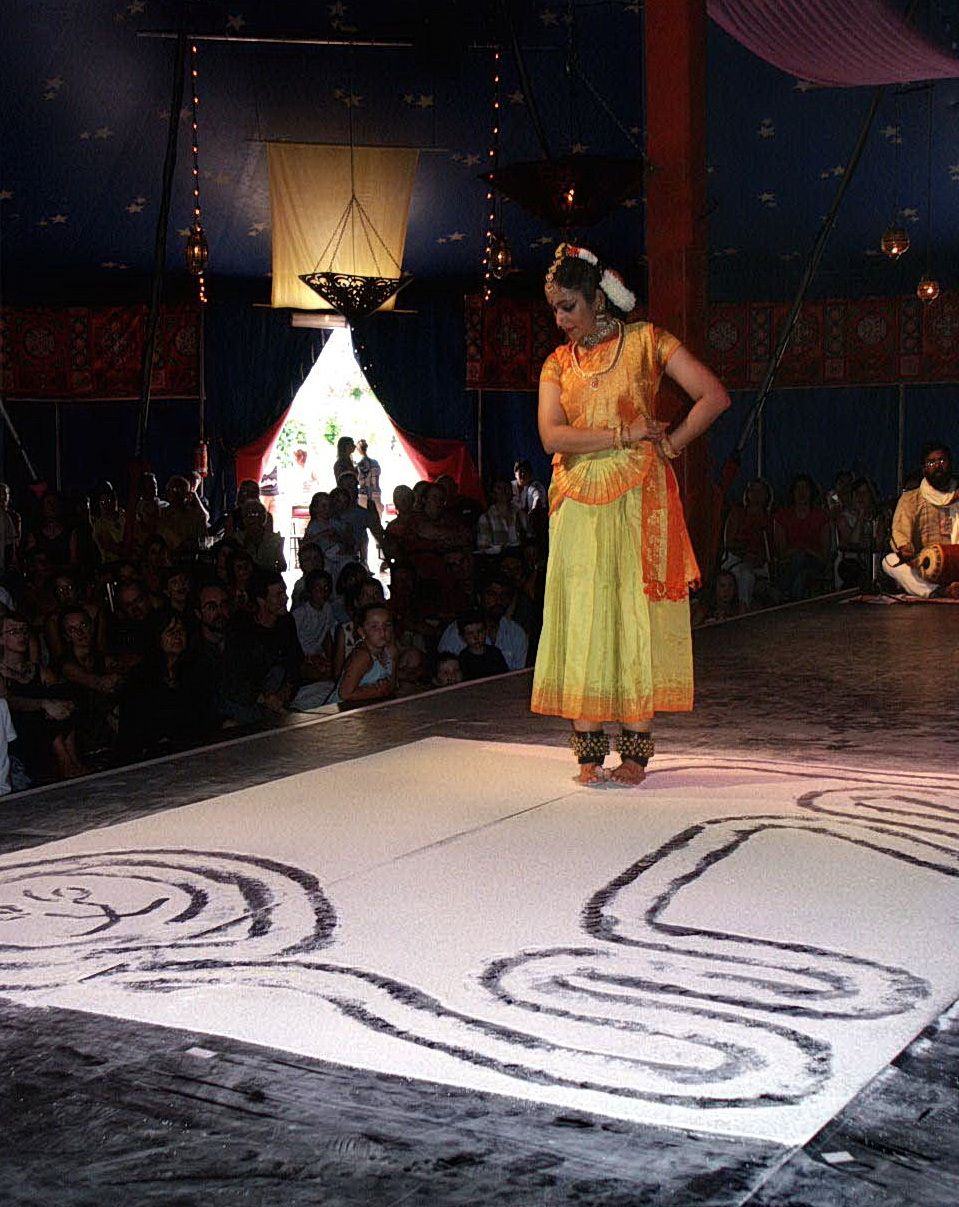 The dance is dedicated to the Goddess who fights evil by going to war riding on a lion and resulting in the victory of good over darkness. On the day of Vijayadashami, at the end of Navaratri, symbolising the victory of Durga after nine days of war, worshippers drew the picture of a lion - the vehicle of the Goddess - in front of the temple chariot. According to the write-up, the song was set to the long Simhanandini tala.
---
To bring this tradition alive again on stage, Darpana Academy founded by Mrinalini Sarabhai devised spreading coloured powder on the floor in the shape of a canvas. Then a framed blank cloth is placed over it and the dancer moves on it, making an imprint wherever she places her foot. At the end of the item, the frame is lifted to enable the audience to view the design.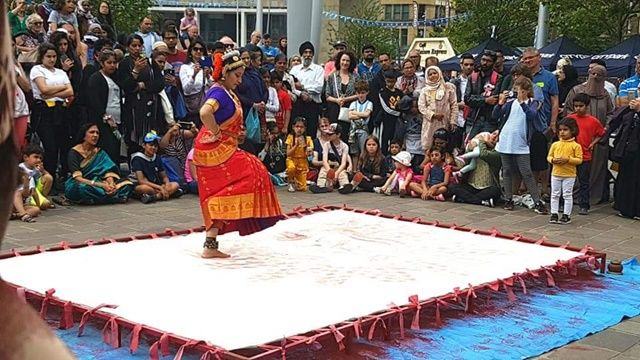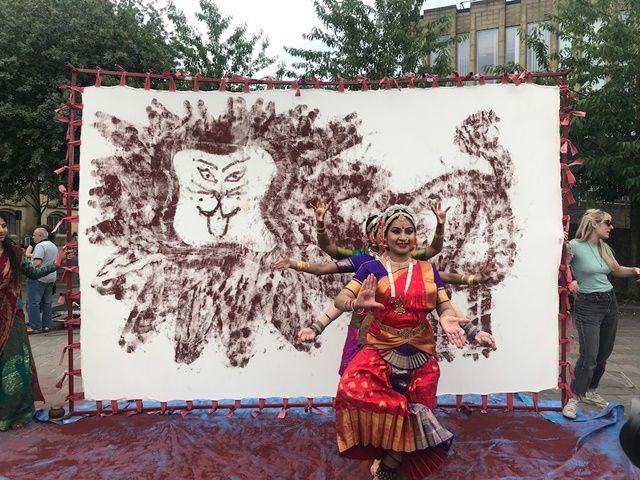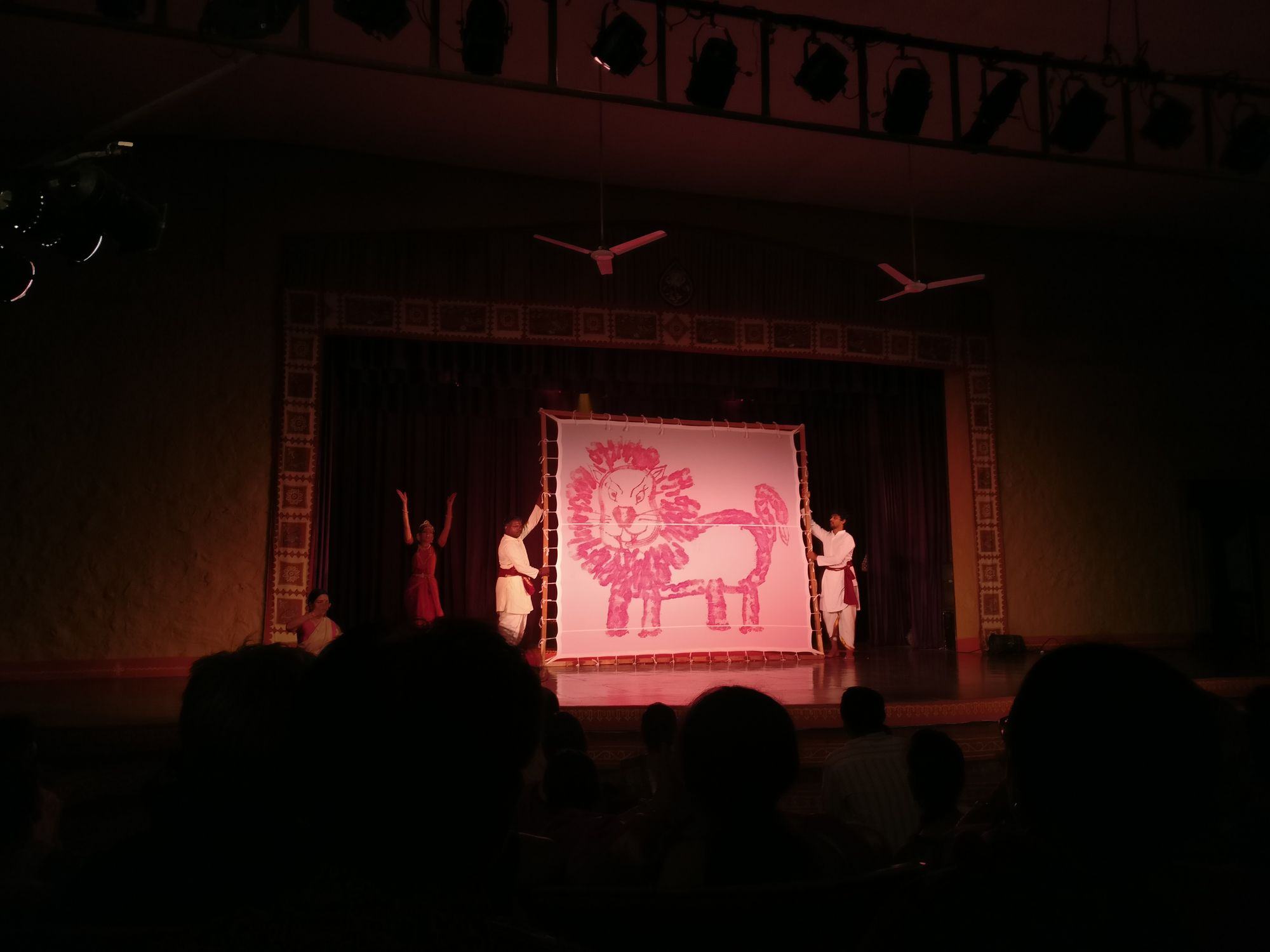 Apart from Simhanandini dance,  there are two more items called Mahalakshmivaibhavam in which the dancer sketches a lotus, symbol of Lakshmi, and Mayura Kauthvam in which a peacock is drawn to represent Kartikeya who leads the army of Gods into a battle with the demons.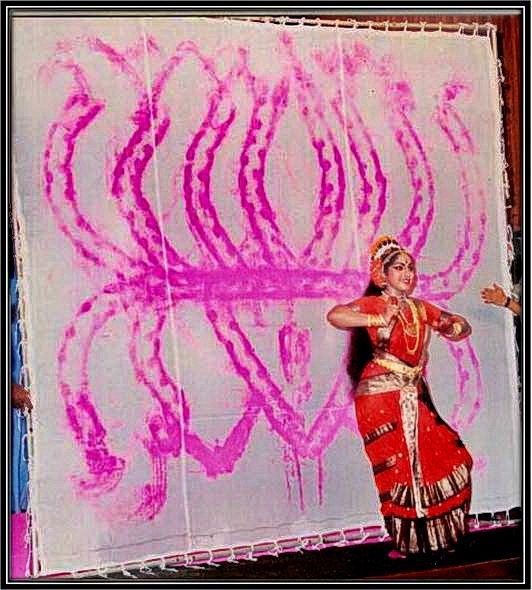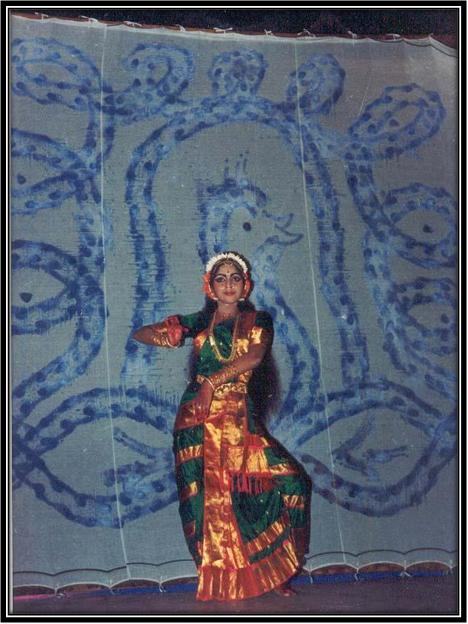 Mayura Kauthvam danced by Neha Pathak.
Another Mayura Kauthvam presented by Inchara Kashyap.
The 3 forms drawn by Mallika Sarabhai and presented by Darpana Academy in Ahmedabad.