"I draw free hand by the grace of God… it comes that is all.. when sitting in front of the tulasi, I visualise the situation,  He shows the  way and I draw the picture".
Ramamani lives in Bangalore but does not like to speak much about herself except that she retired after having worked as a government employee. Her main occupation is her offering through prayers or "Sri Krishnarpanamastu". She draws daily in front of the Tulasi pot, stories of Krishna on a granite slab with powders. The watercolor rendering effect adds elegance to the sceneries.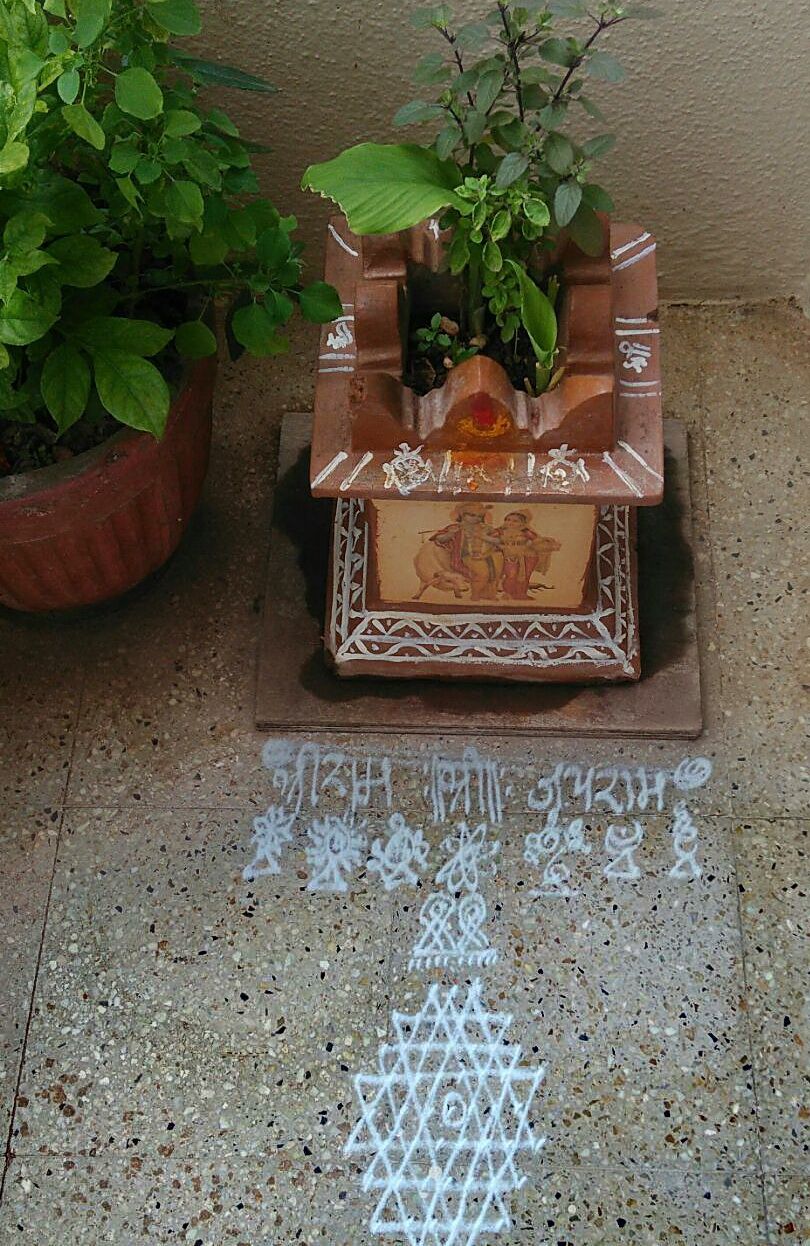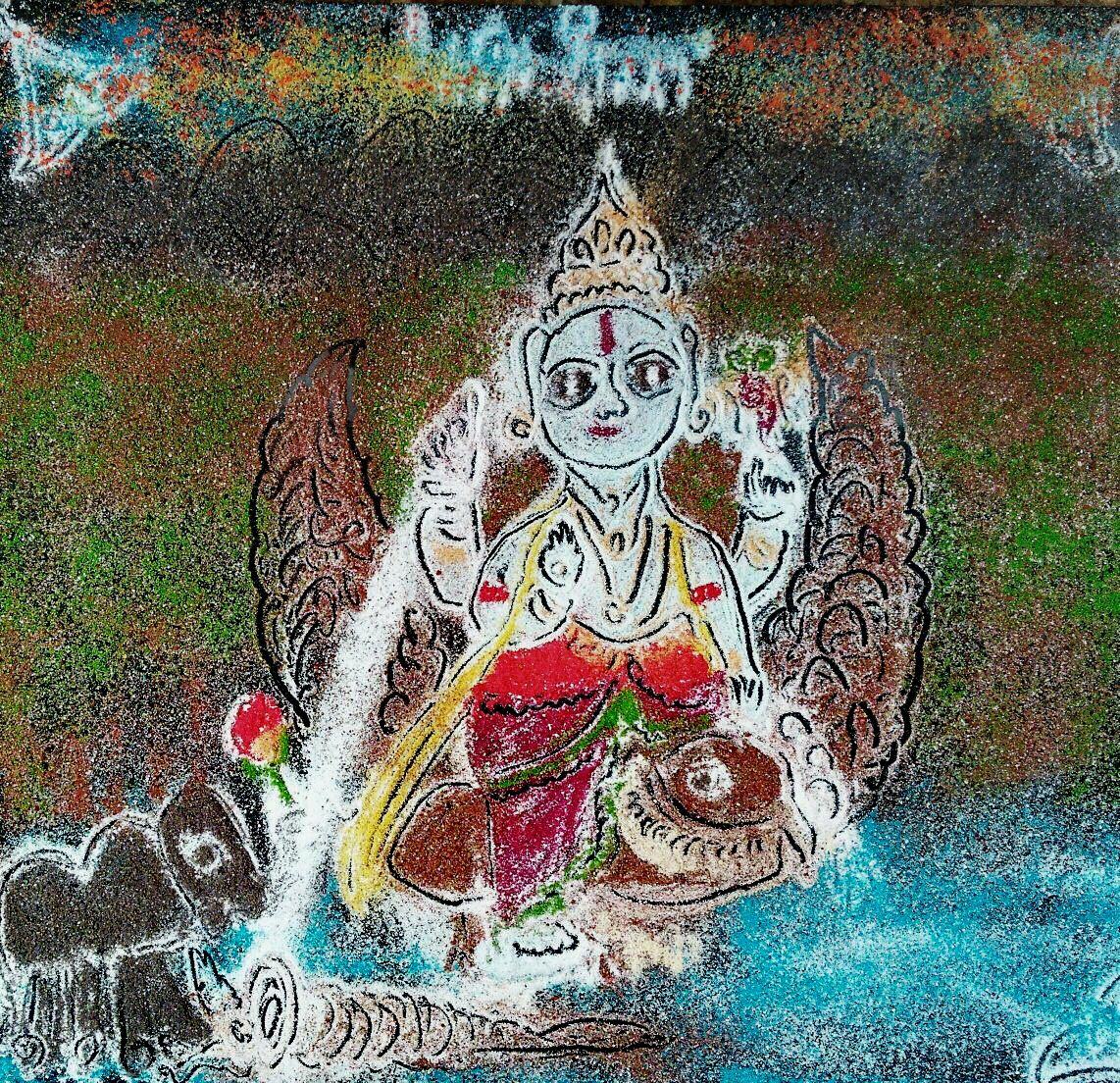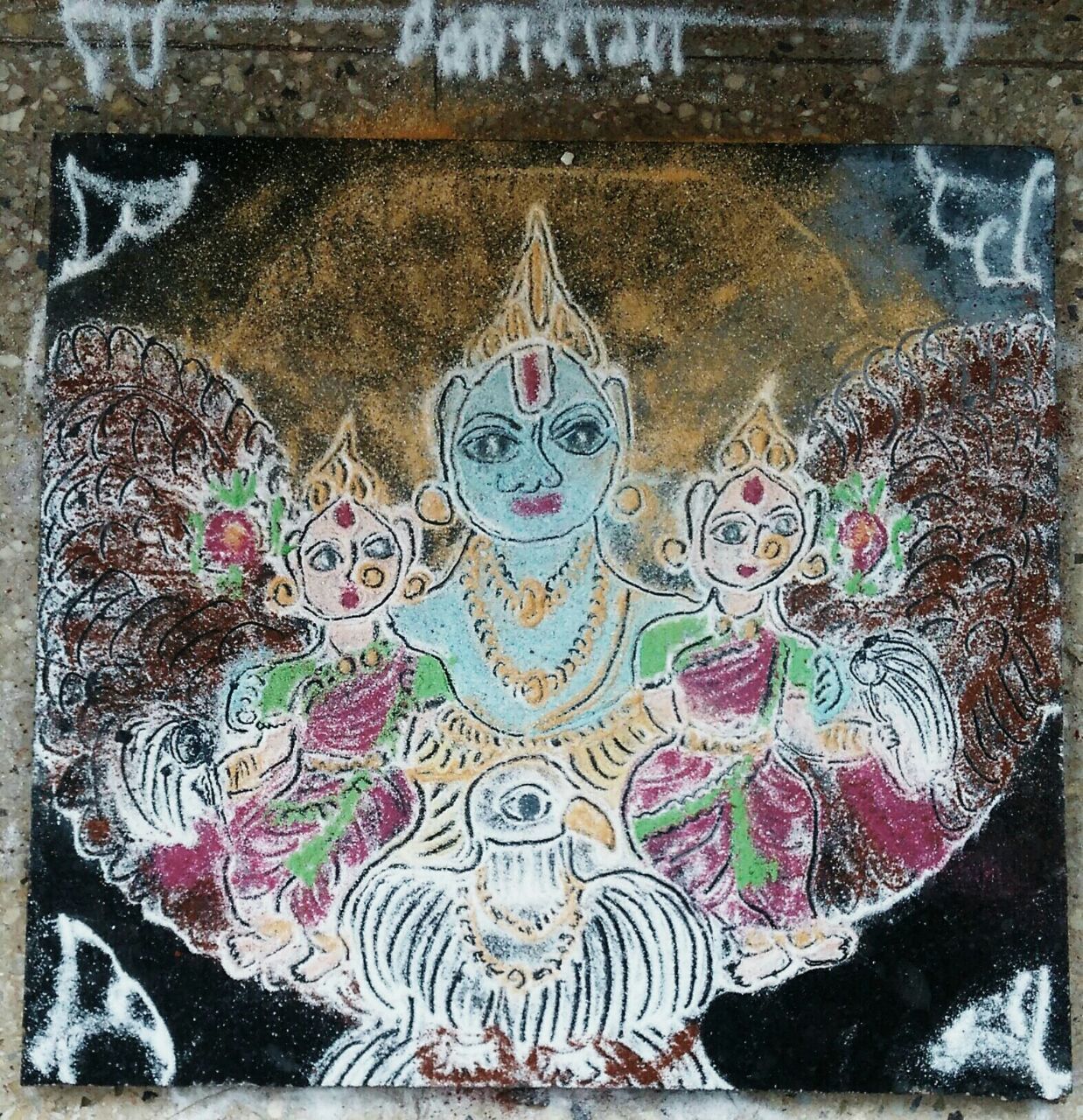 Inspired by the Ramayana and the Mahabharata,  she hopes that every image will finally reach her Lord. Earlier, she used to draw the Shanku and Chakra until one day, after having visited a temple in Sonda (a village near Sirsi in Uttara Kannada), she felt the urge to paint various stories of Krishna.