Inspiring women "Ramamani Hanasoge"
Ramamani lives in Bangalore and she draws daily in front of her Tulasi pot, stories of Krishna on a granite slab with powders.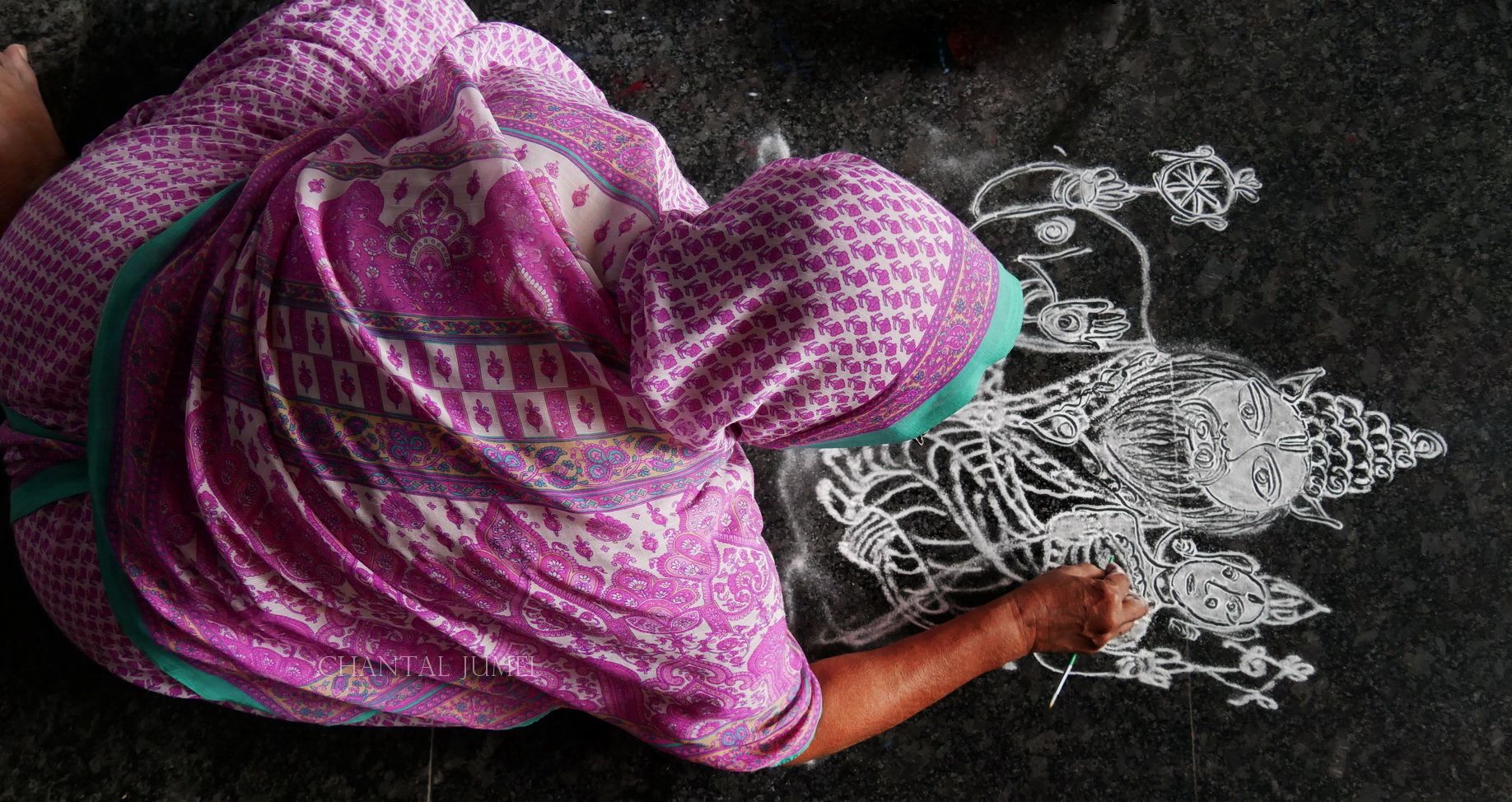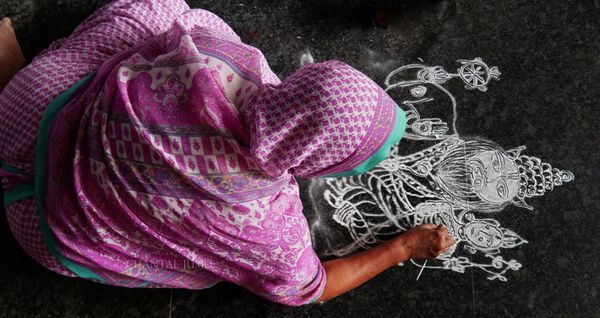 "I draw free hand by the grace of God… it comes that is all.. when sitting in front of the tulasi, I visualise the situation, He shows the way and I draw the picture".
Ramamani lives in Bangalore but remains very discreet about her life except that she retired after having worked as a government employee. Her daily life revolves around the offering through prayers or "Sri Krishnarpanamastu" while drawing with powders, episodes of God Krishna's life on a granite slab. The watercolour rendering effect adds elegance and transparency to the sceneries. Inspired by the Ramayana, and the Mahabharata, she hopes that every image will reach her Lord. Earlier, she used to draw the shanku and chakra (conch and wheel, the attributes of God Vishnu) until one day, after having visited a temple in Sonda (a village near Sirsi in Uttara Kannada), she felt the urge to paint stories of Krishna.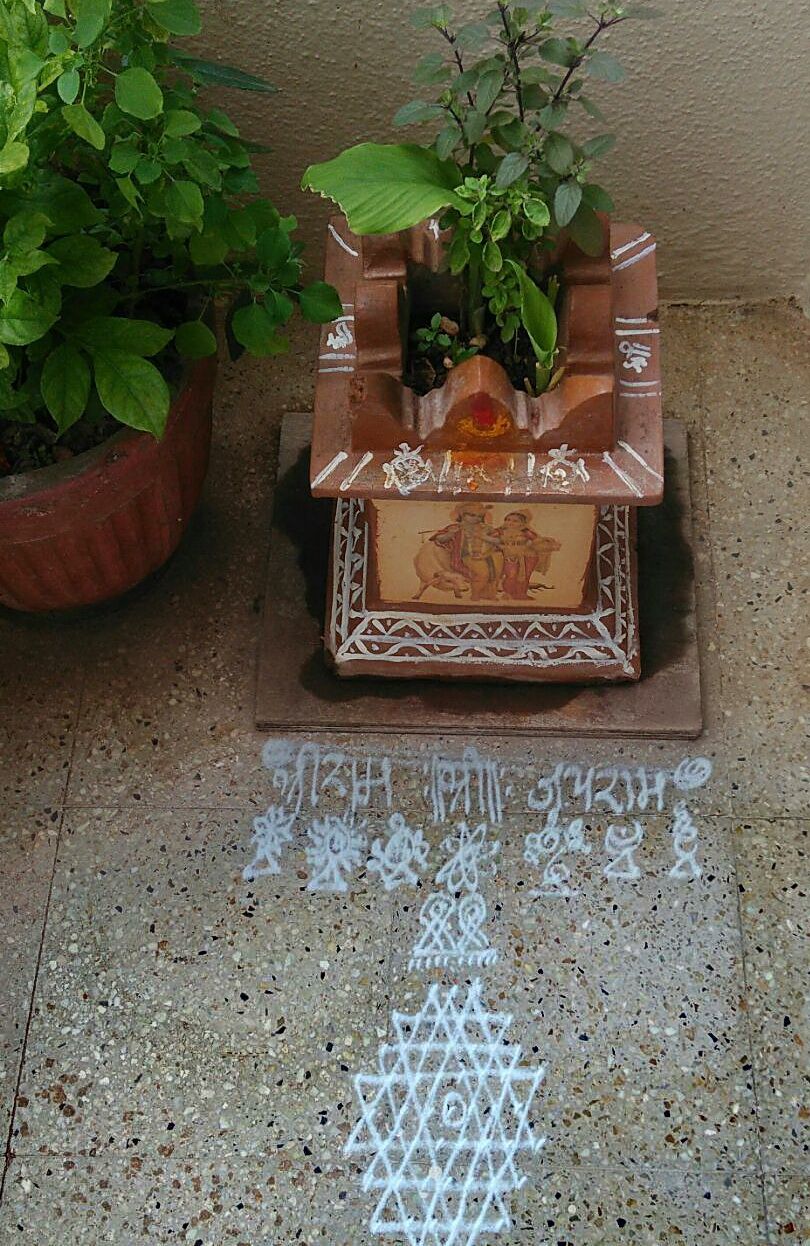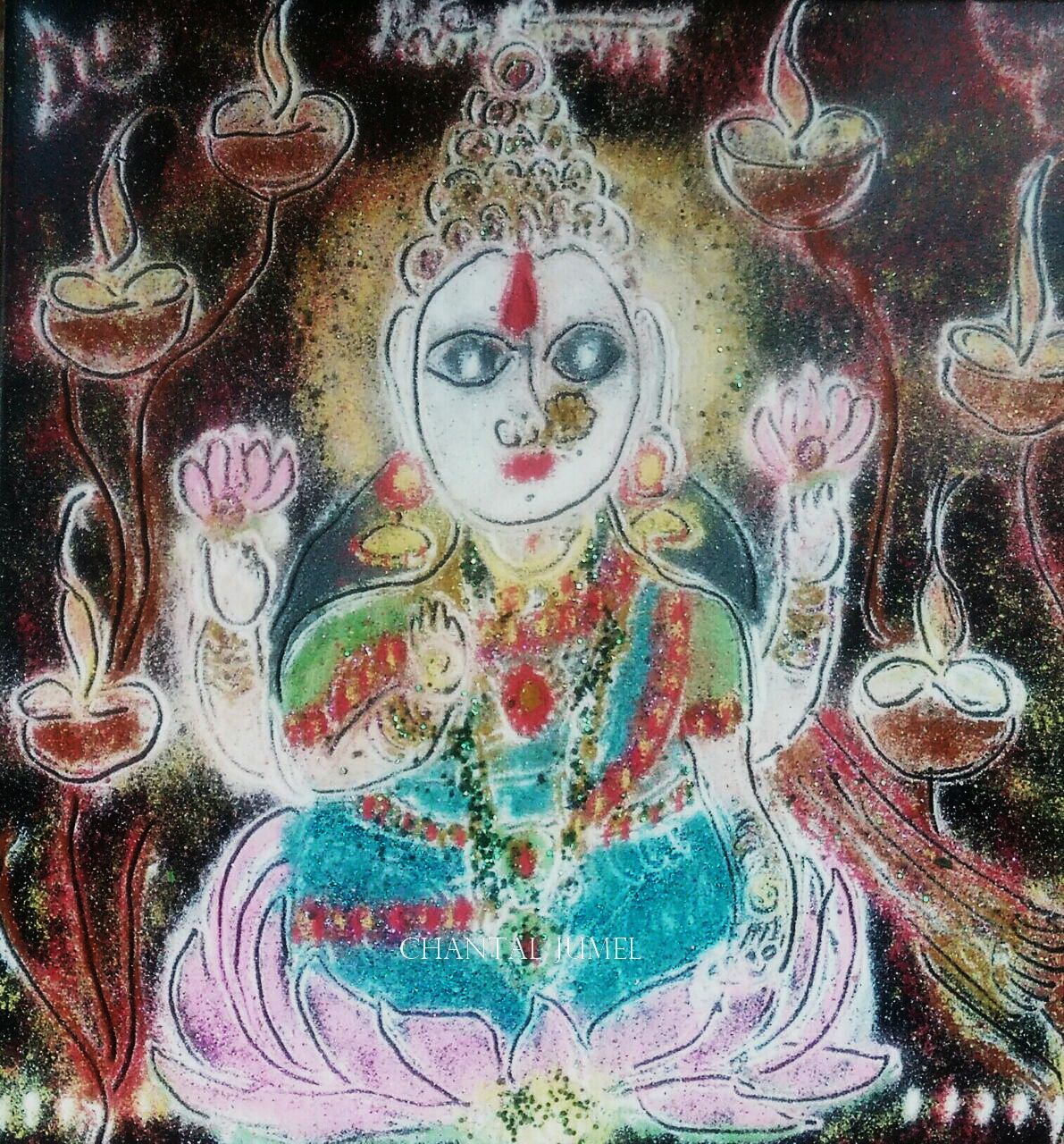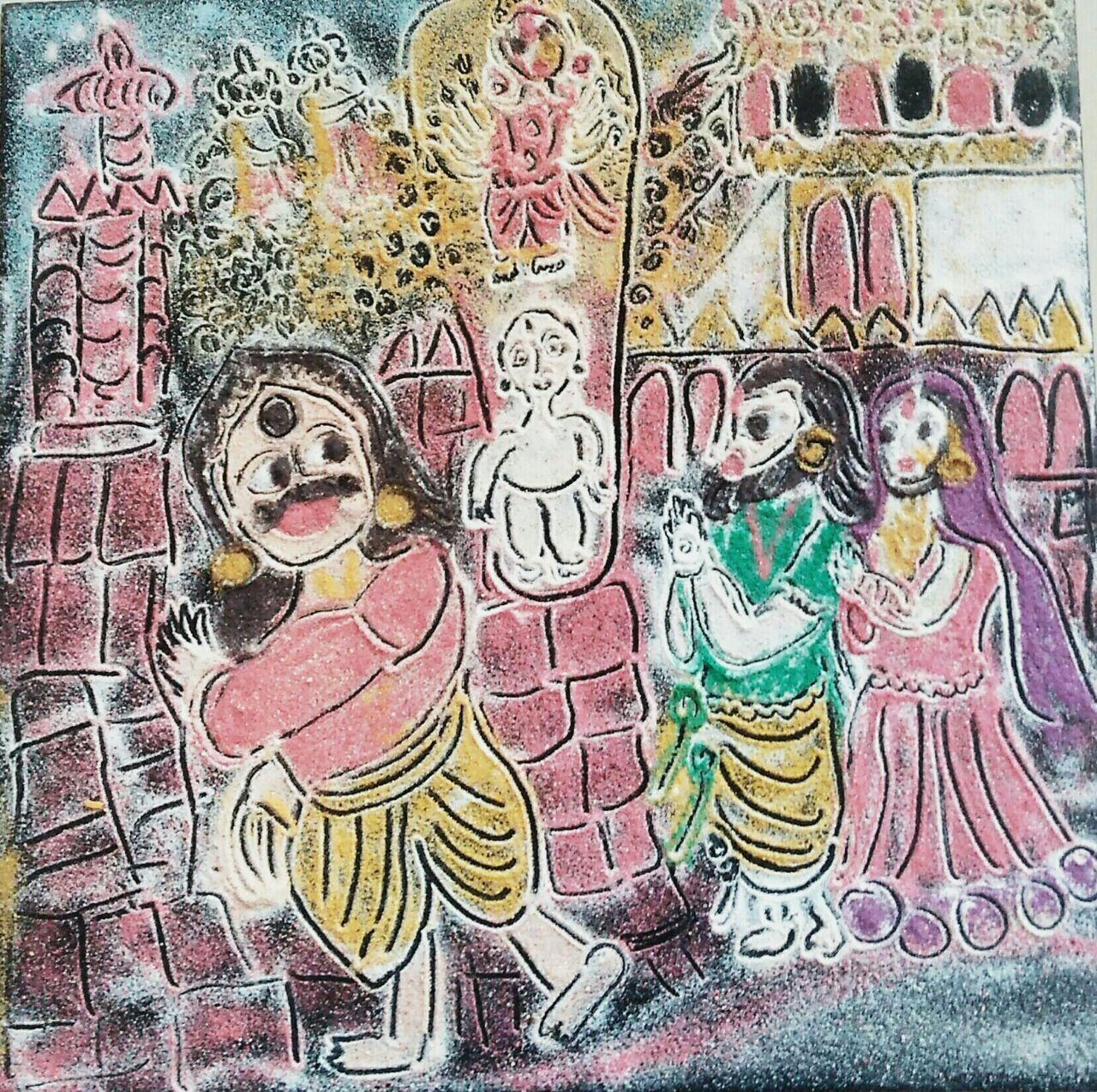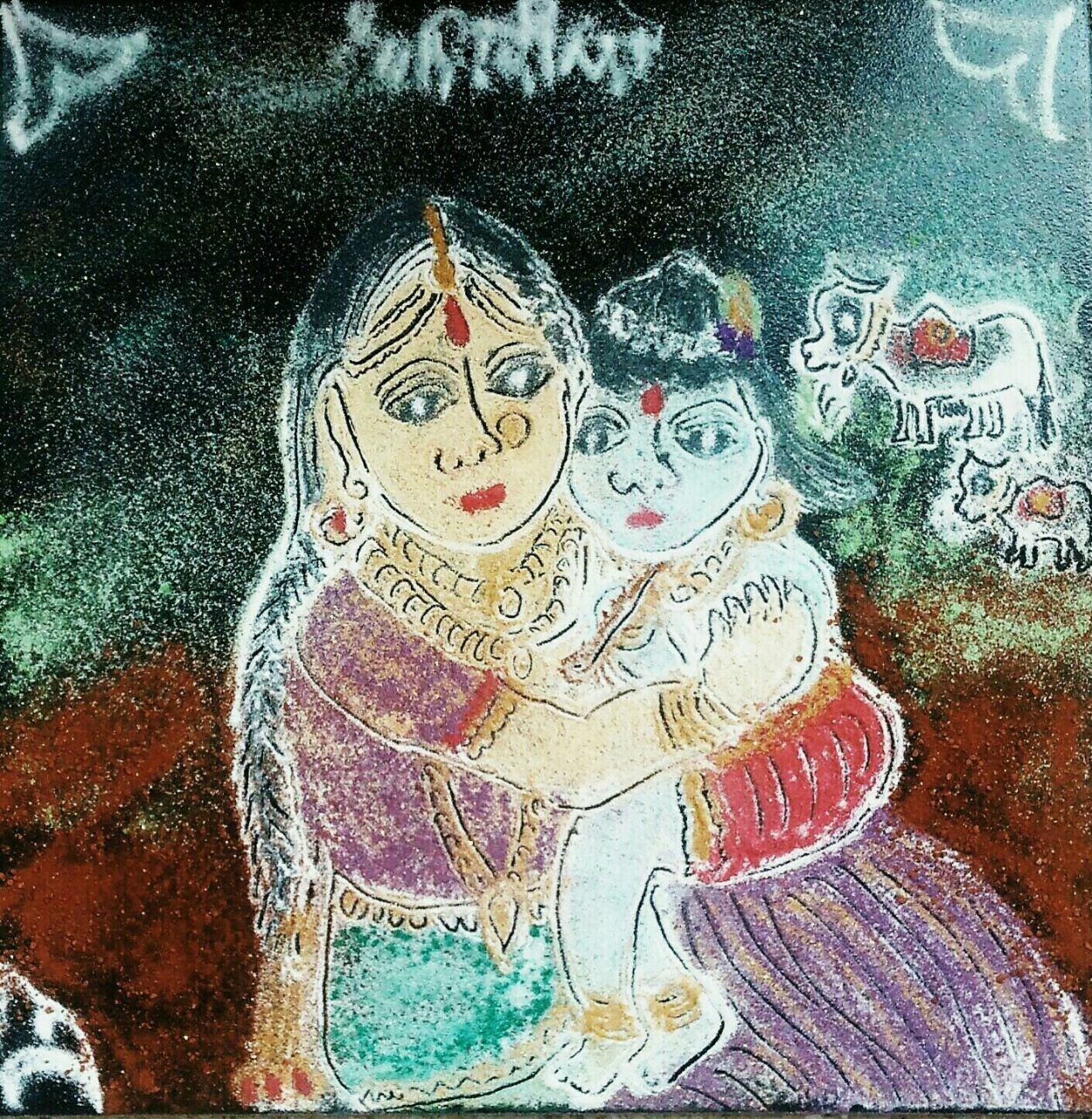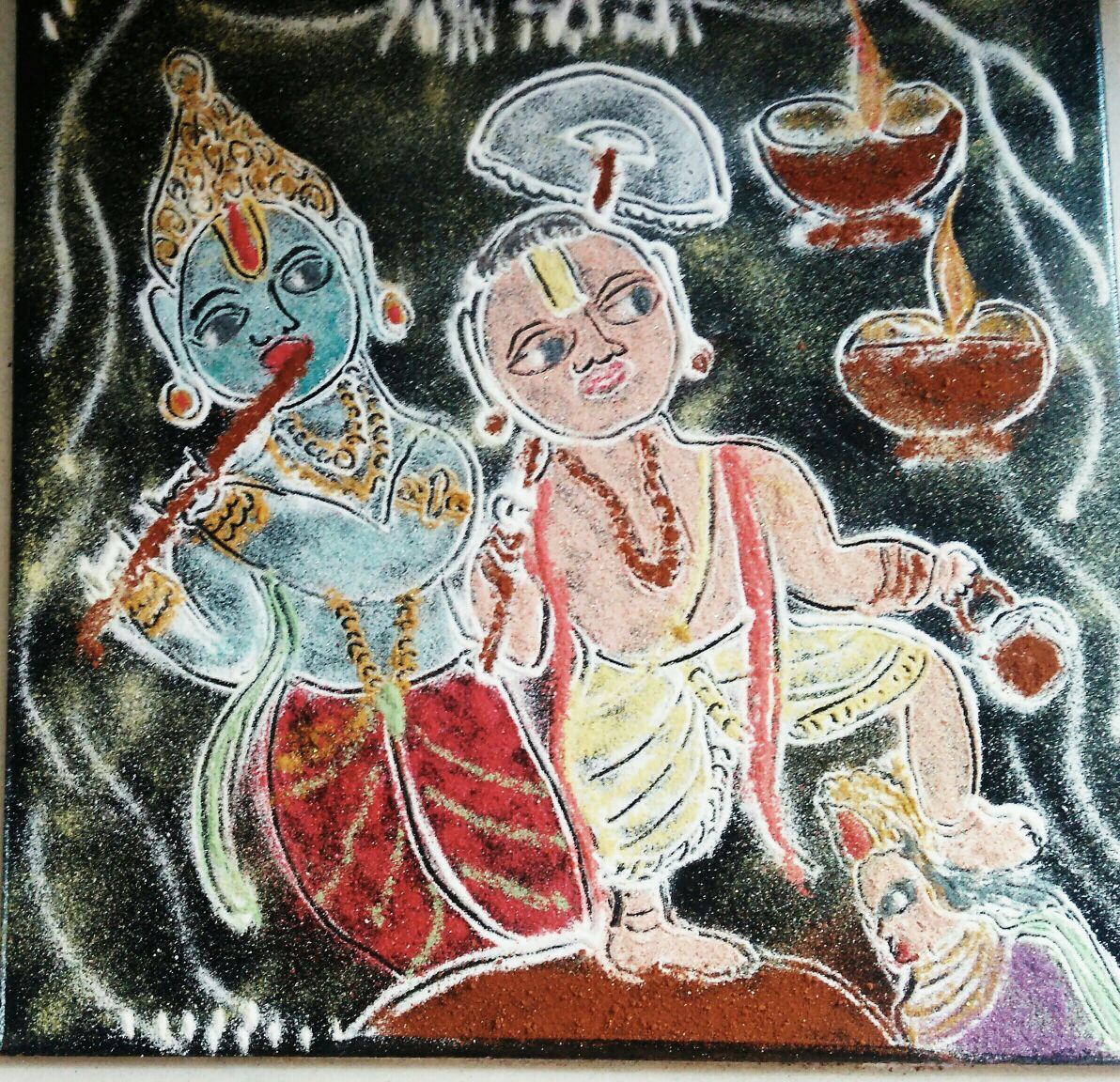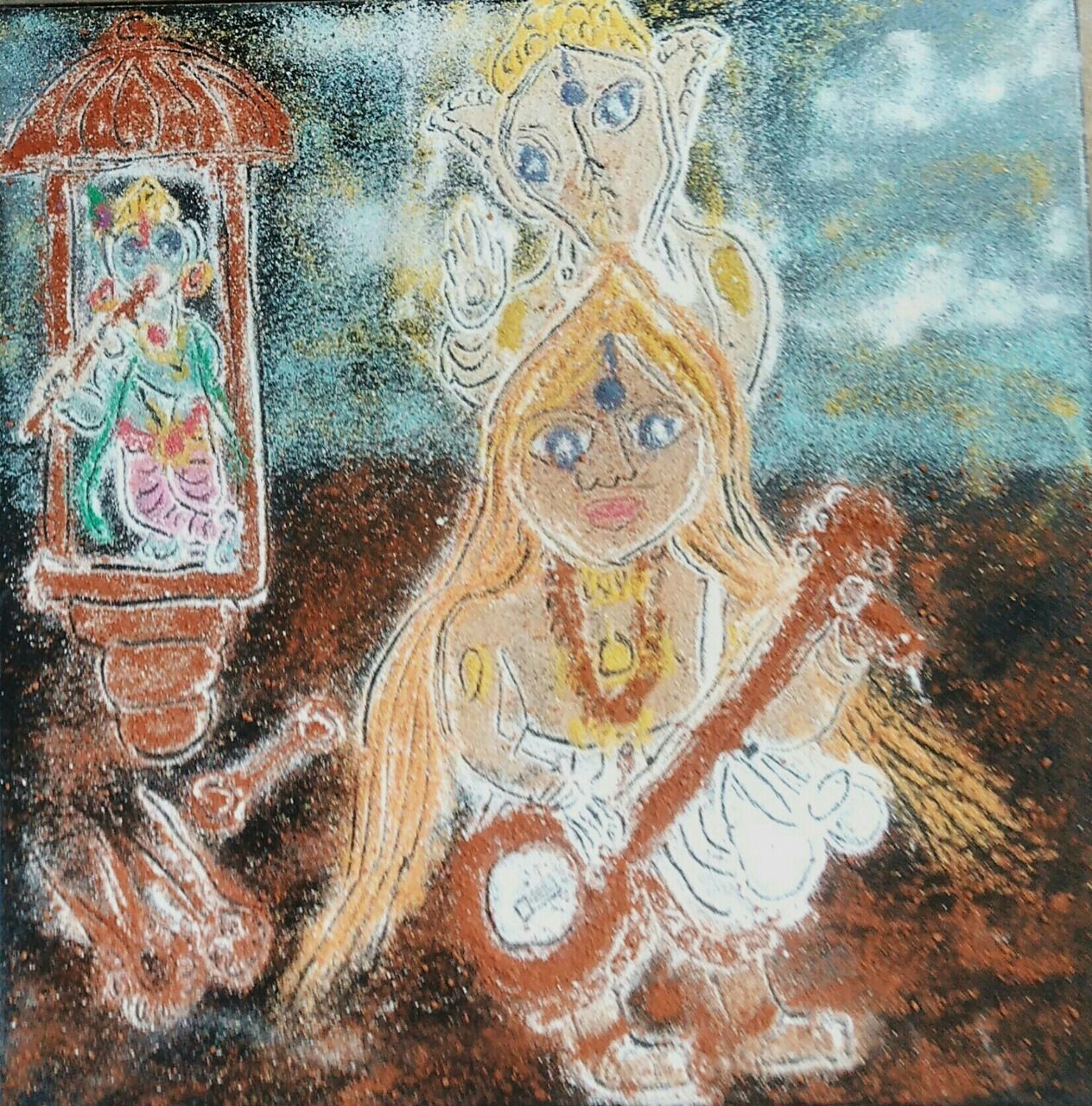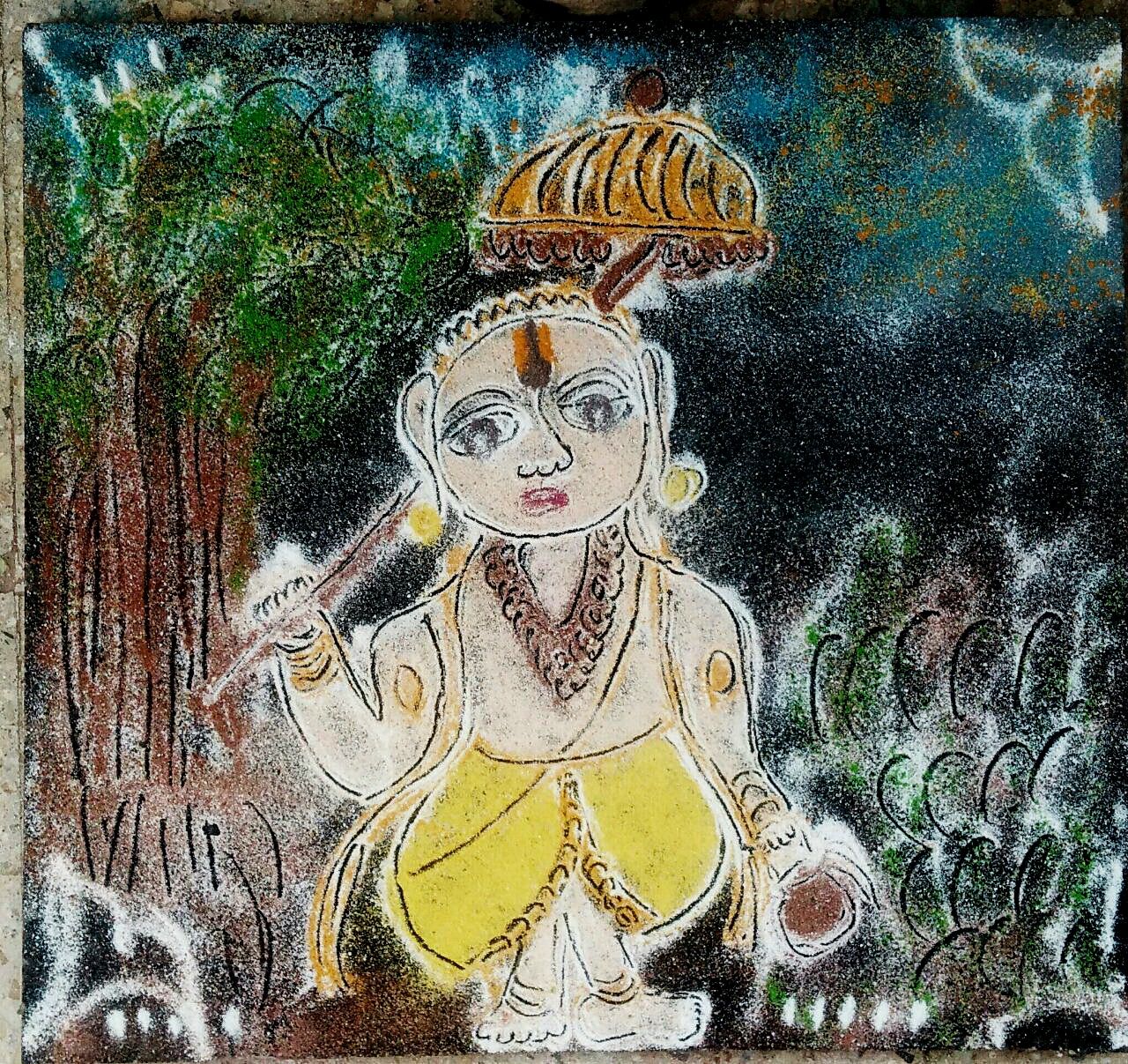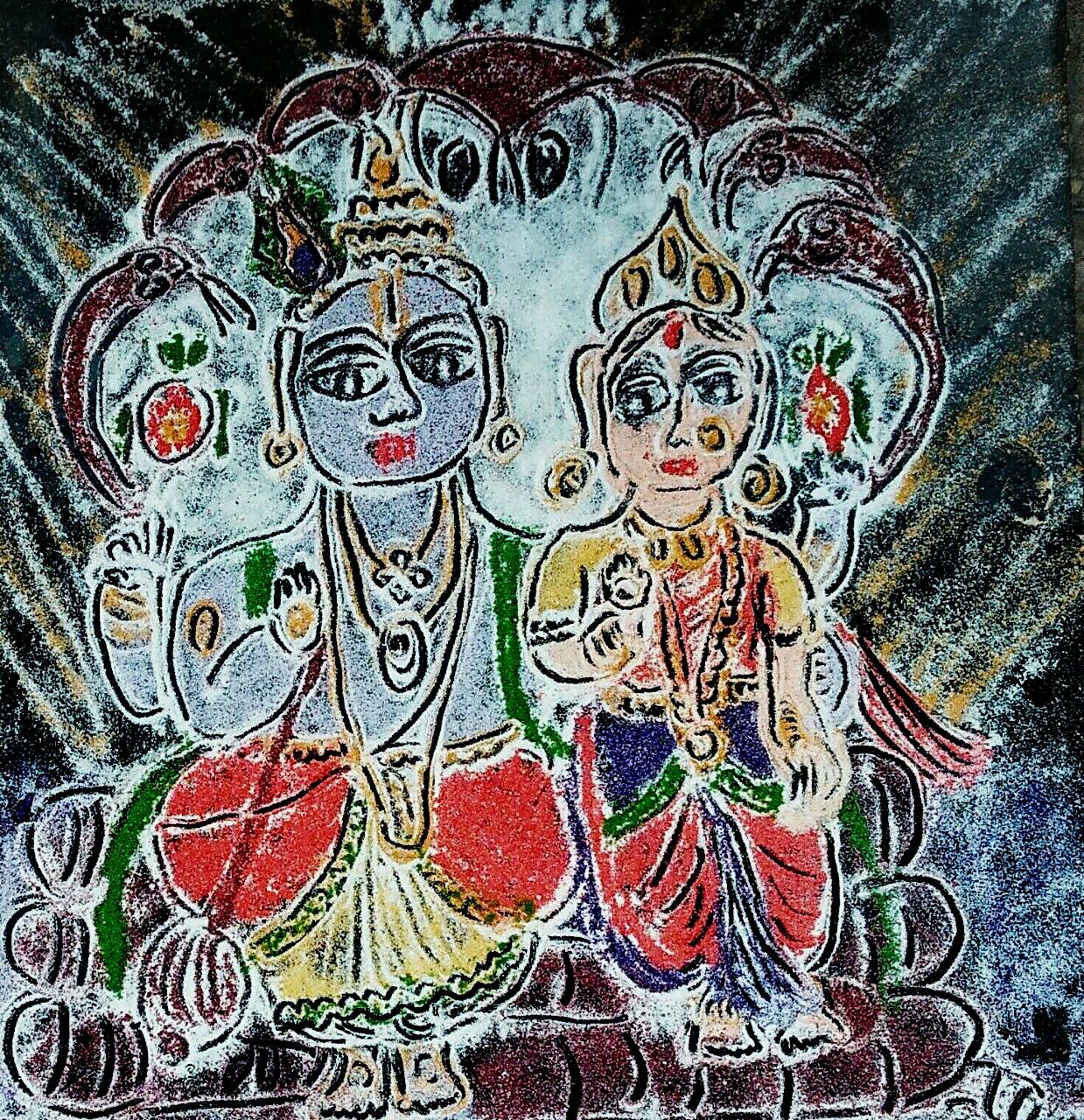 Meeting a beloved artist
In 2019, I went to Bangalore as a member of the Rangavalli group based in Chennai. The group of kolam enthusiasts, travels around India responding to invitations from temples and other organizations. This time, the team was invited to paint the floors of Balasubramanya Swamy temple. One afternoon, to my great surprise, Ramamani Hanasoge, one of my cherished artists came to meet me accompanied by her son. Her humility, simplicity, and friendly welcome were heart-warming. In my eyes, she is a mystic, illustrating many ways of exploring the relationship between God and his creation through images from Indian epics. Her visual poetry drawn with a total surrender is like the evocative lines of Sri Andal, the Alvar saint of South India.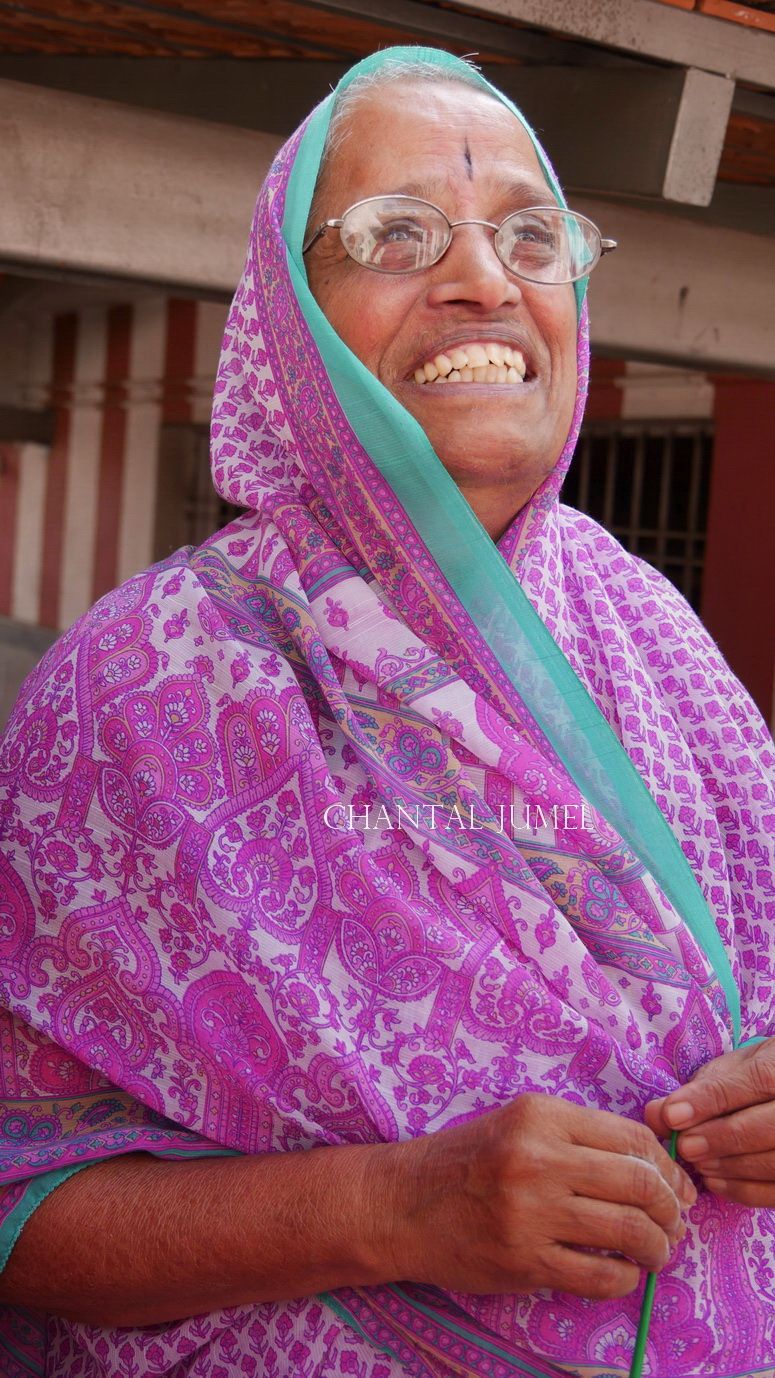 For the group, for myself, and for the pleasure of sharing her devotional art, she drew a large tree, and standing next to it, Krishna playing the flute while two cows enthralled by his music listened carefully. Later again inside the temple, Goddess Lakshmi and God Narasimha gradually took shape. Her skilled touch lent to the images a truly sublime aura of aliveness. She explained in detail how she imagines the scenes using white or pastel colours.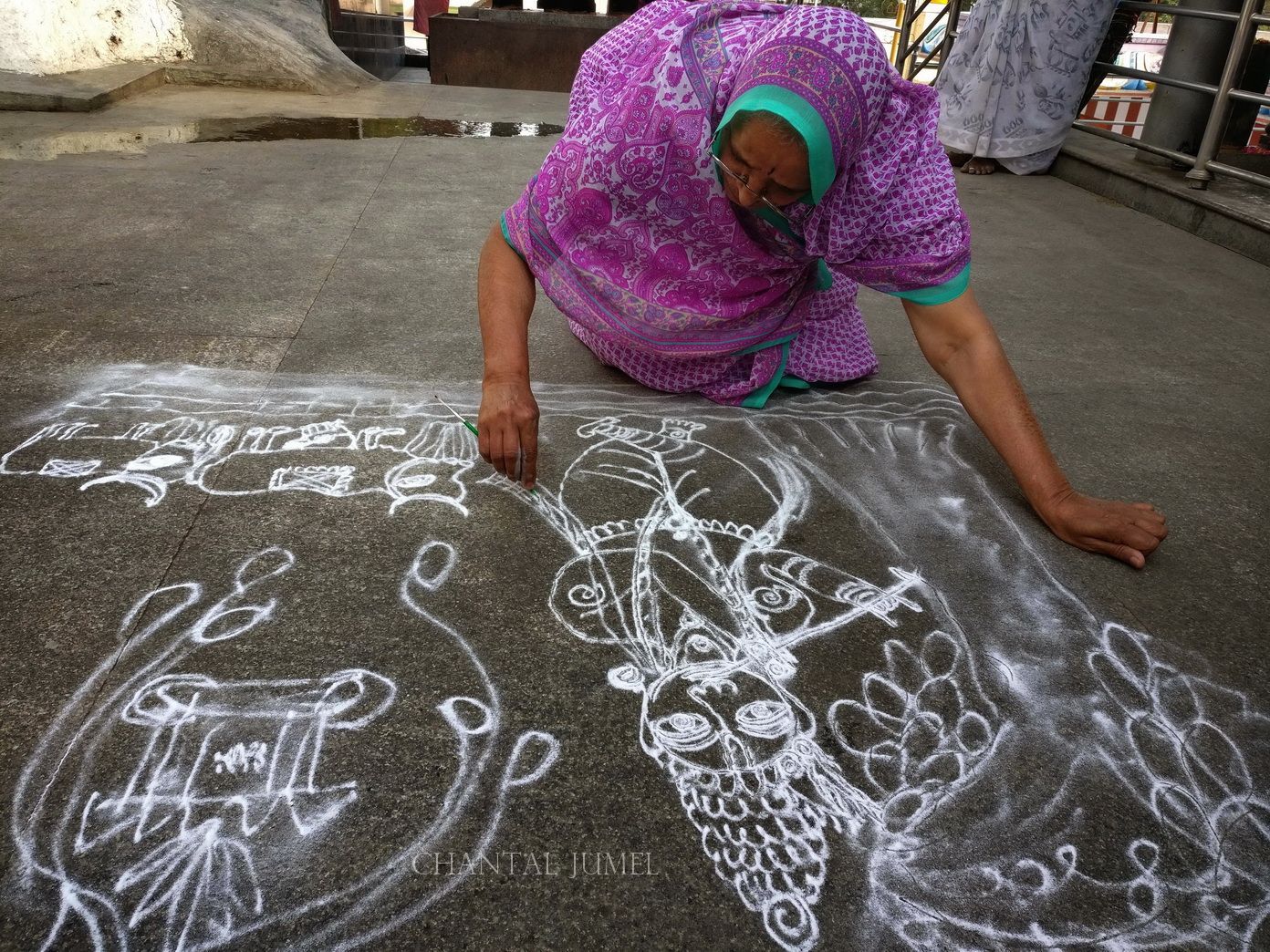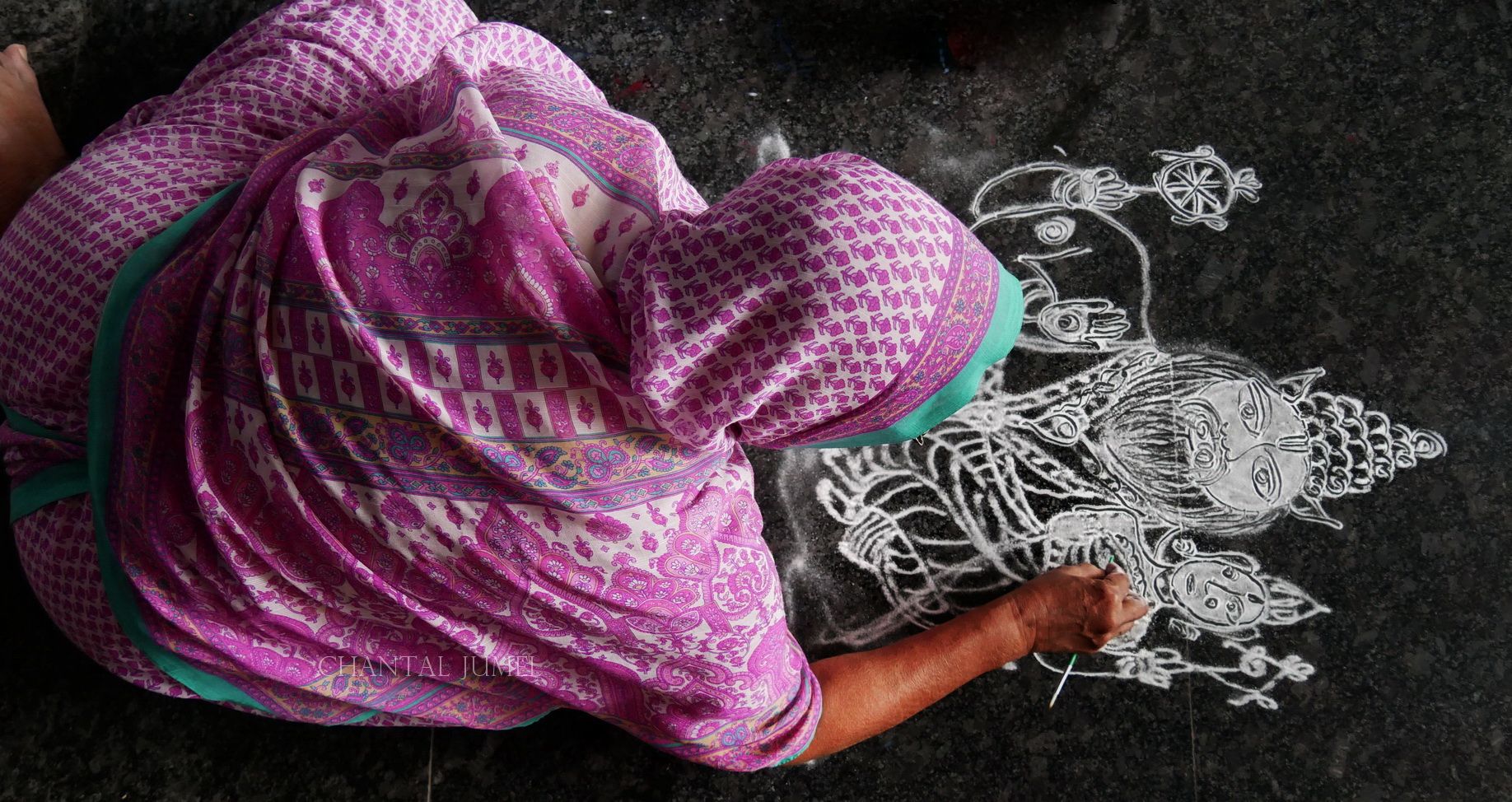 ---