Vegetable and flower kolam  
Beside kolam drawn with powders, lentils and coloured rice grains, fruits, vegetables, flowers and leaves come together to create ephemeral votive decorations.The Kāma-sūtra of Vatsyayana gives a detailed list of the sixty-four arts that a learned person must possess. Among the many skills:  the ornamentation on the floor with precious stones and the art of ephemeral decorations by means of flowers and coloured rice grains in the temples dedicated to Sarasvati or to Kamadeva, the god of Love.
Excerpt from my book KŌLAM et KALAM, Peintures rituelles éphémères de l'Inde du Sud, Editions Geuthner.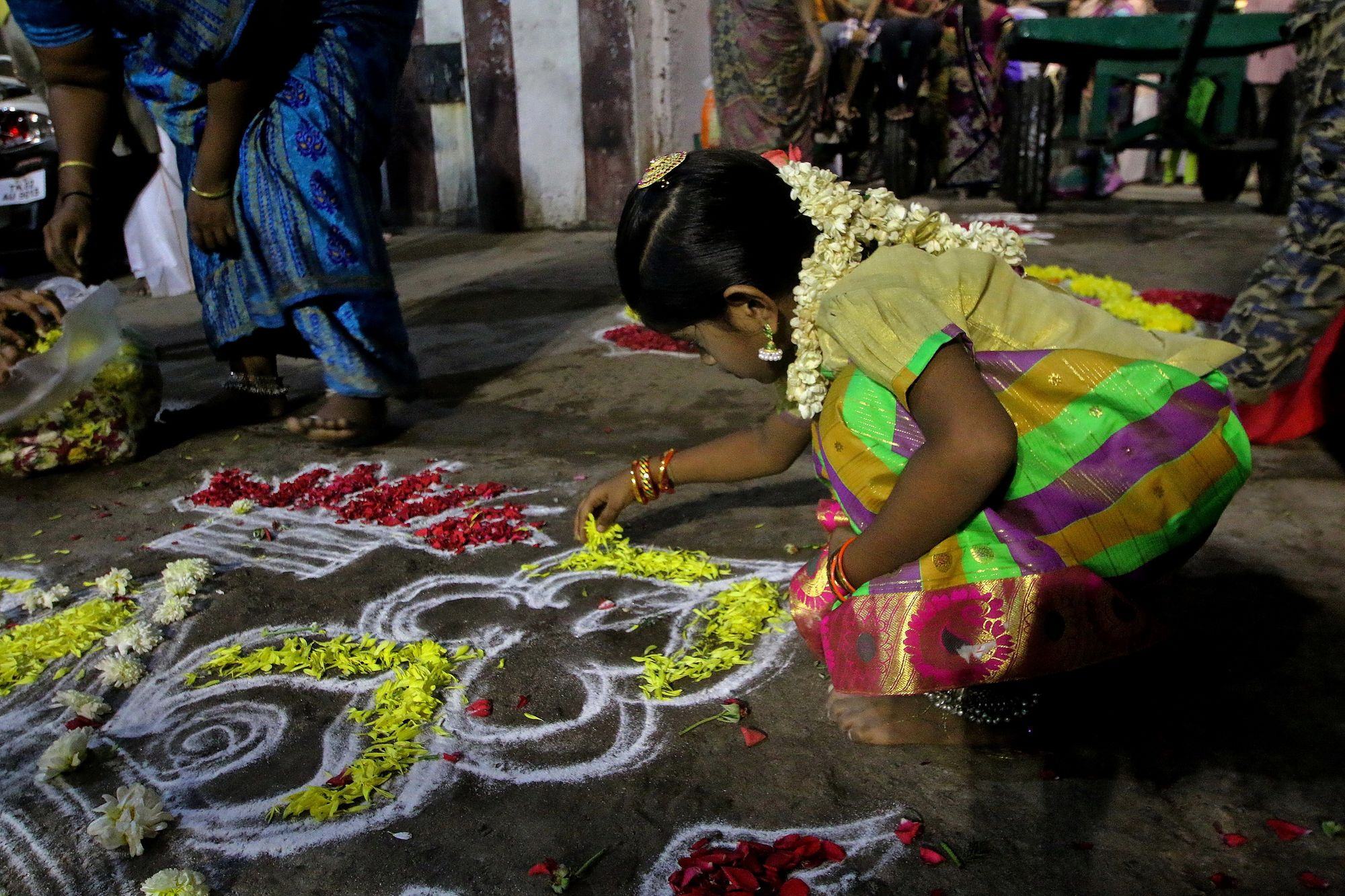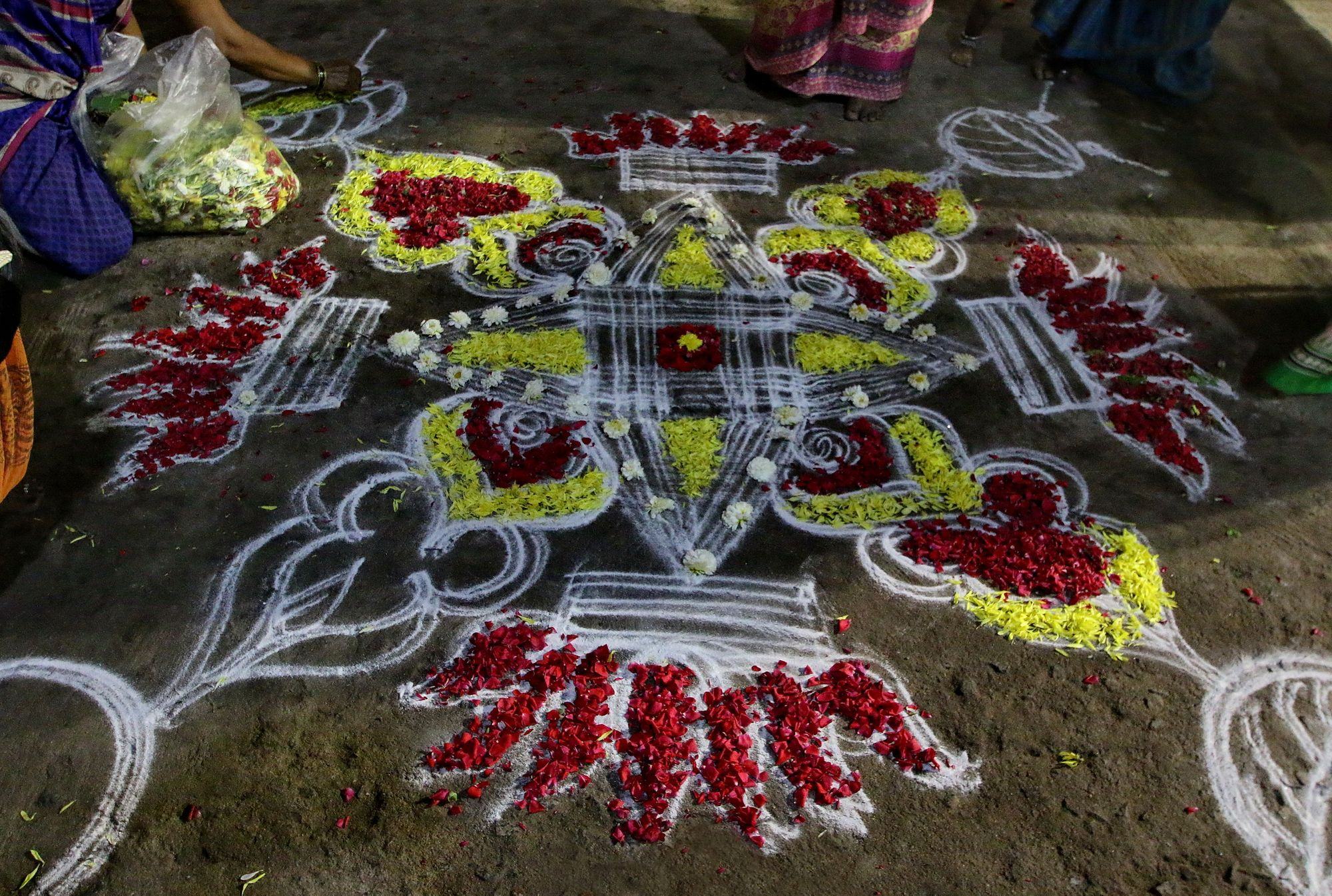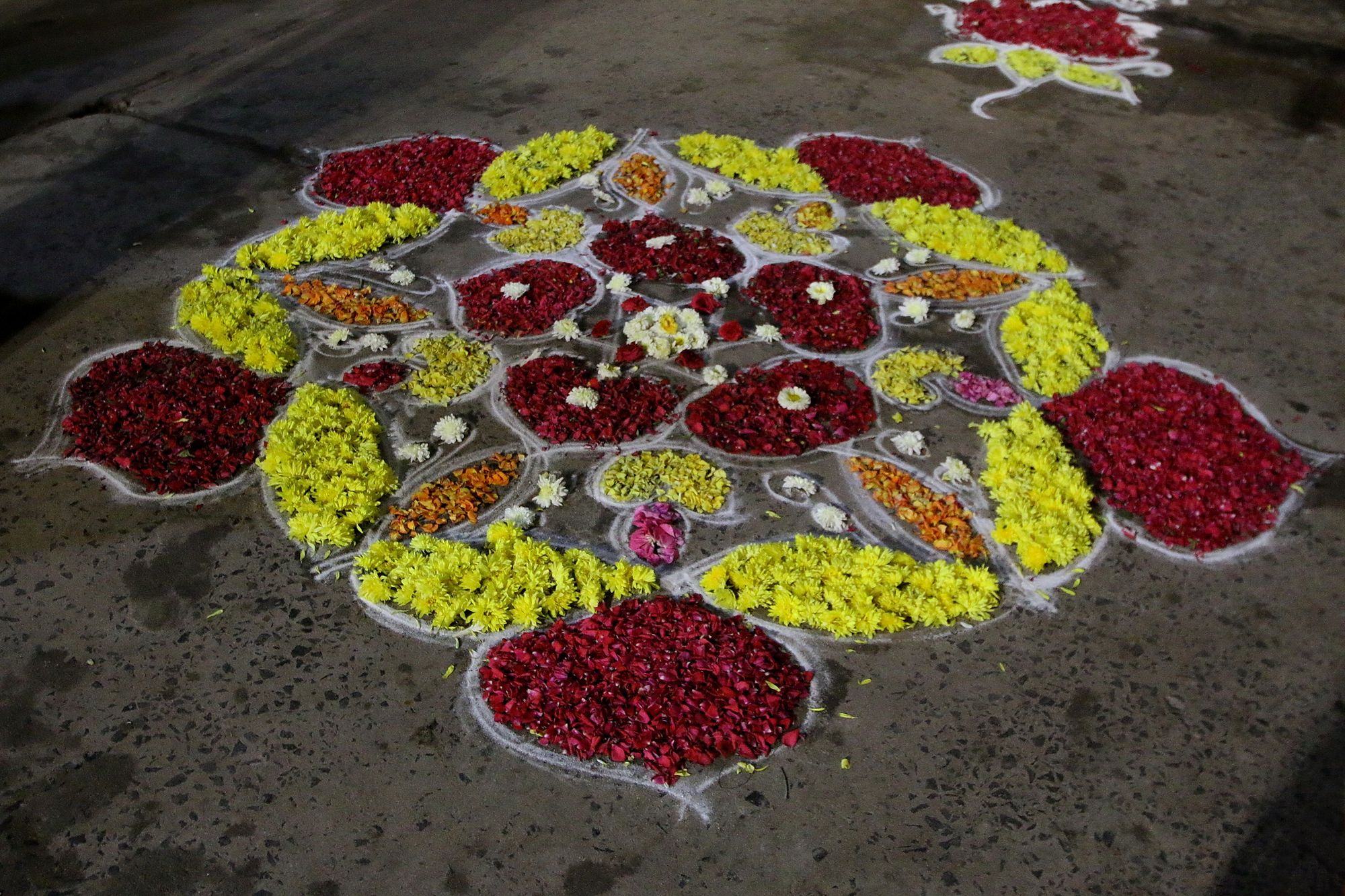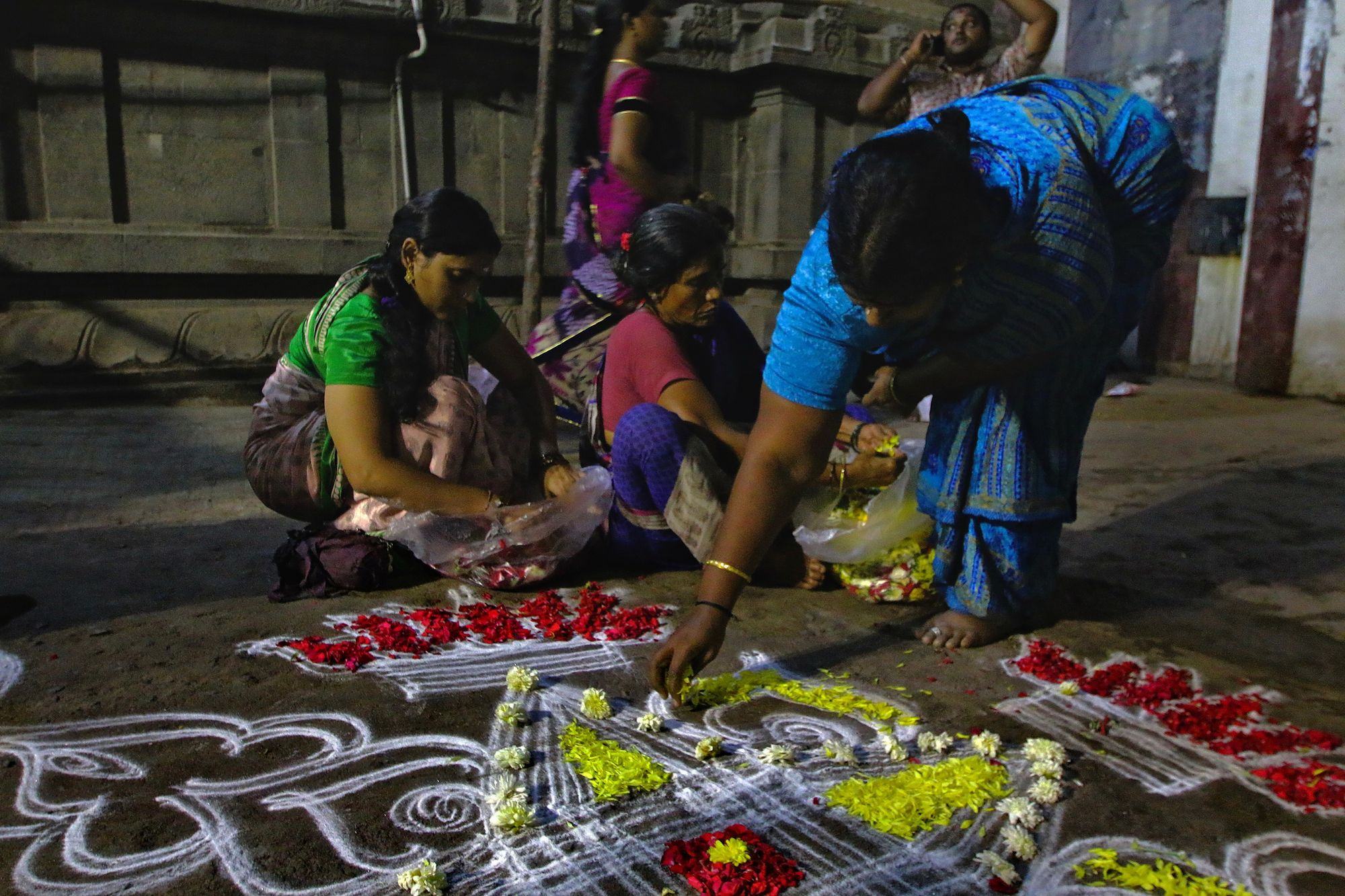 During the Tamil month of Panguni (mid-March to mid-April), a nine day-long festival takes place at Kapaleeswarar temple in Mylapore, Chennai. The celebrations start with the flag hoisting. The idols of Kapaleeshwarar and Karpagambal mounted on a vehicle are decorated with clothes and jewels. Then they are taken around the temple and its water tank.This is repeated with different deities over the next nine days. It is a custom for the neighborhood women devotees to come out and draw large kolam to welcome the gods. On market street, vegetable vendors create for this occasion a vegetable and flower kolam to welcome the procession.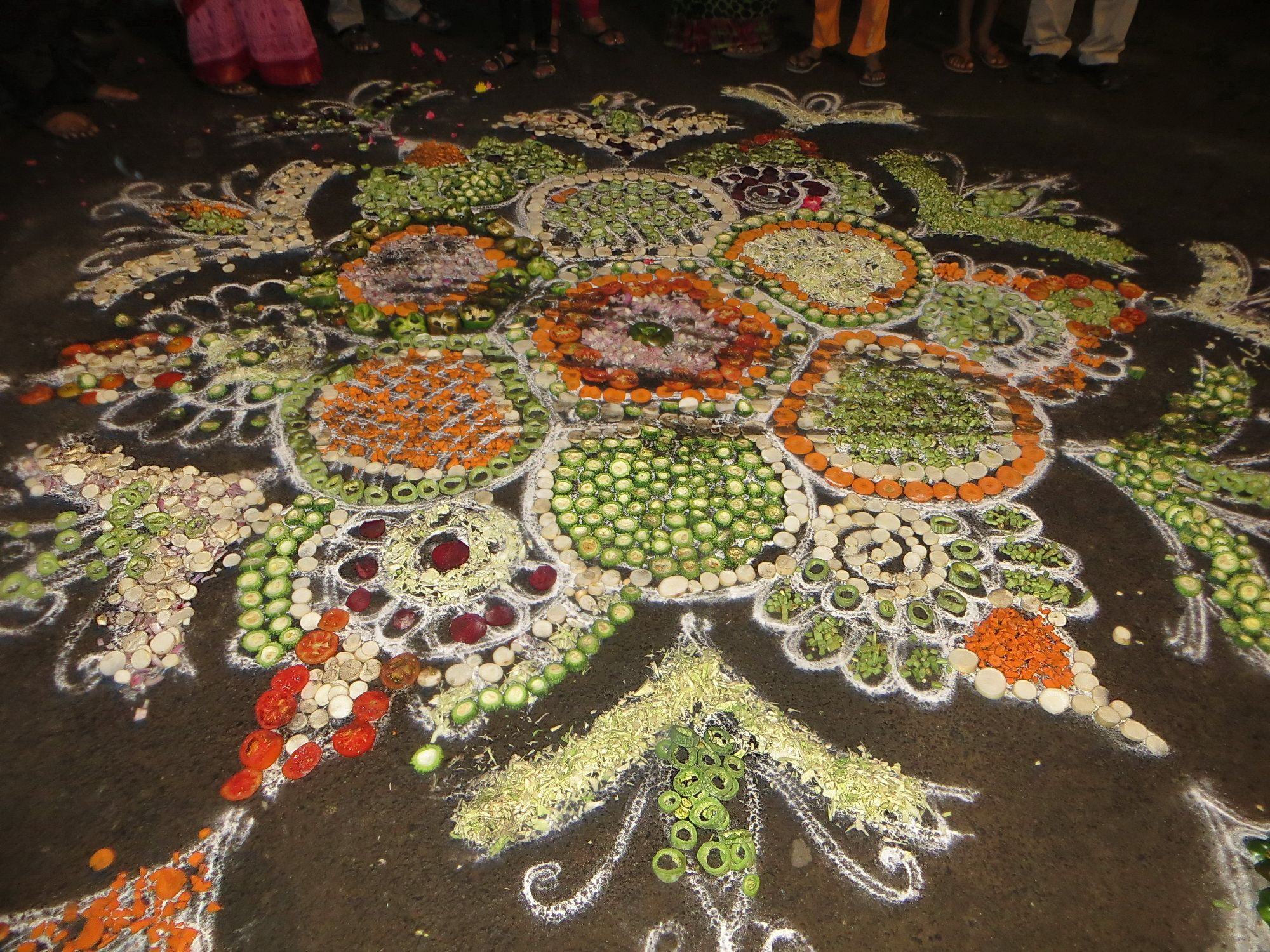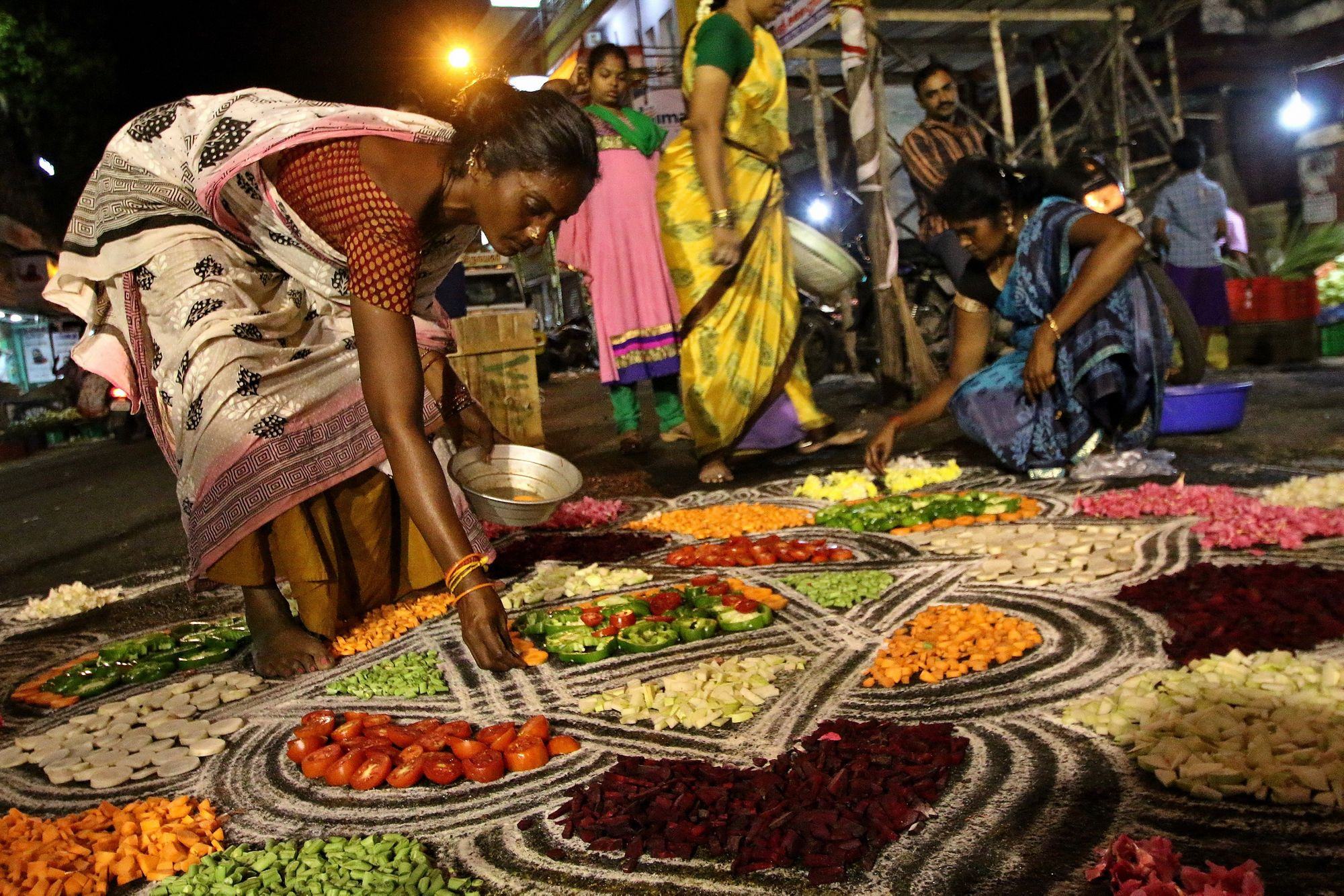 Flowers, leaves and vegetables to represent deities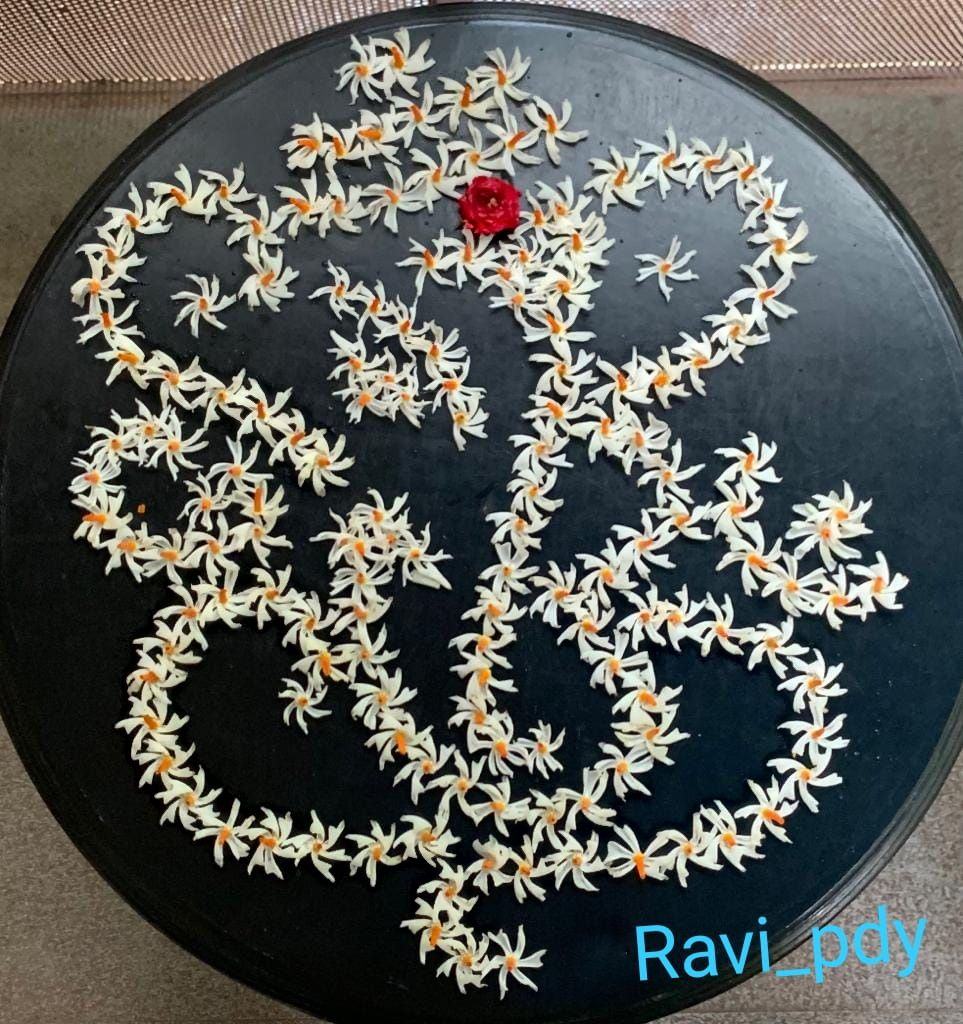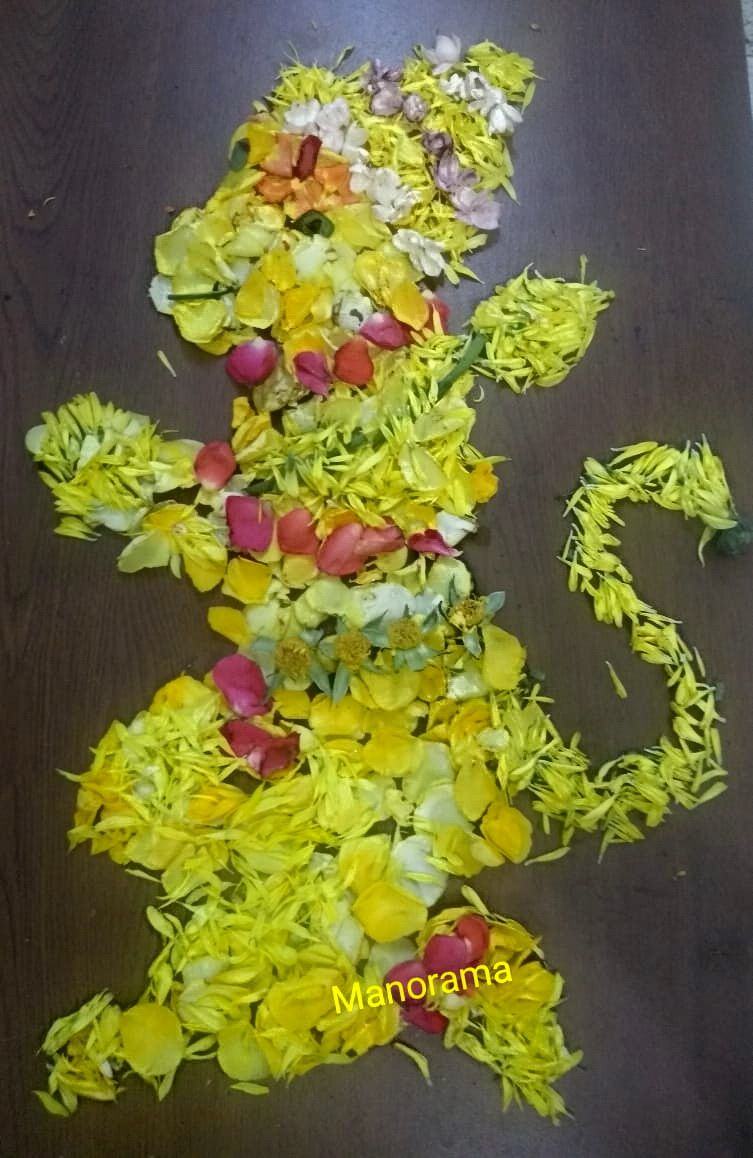 Decorated plates for the offerings
Offerings made to deities are always placed on plates which are solely used for this purpose. They can be occasionally decorated with powders or various seeds or grains. Kapaleeswarar temple being dedicated to Shiva, it is normal to find a lingam of phallic appearance topped by a polycephaly snake (left picture) and, the sacred symbol OM written with seeds on the right picture. The lingam is made with unhusked rice.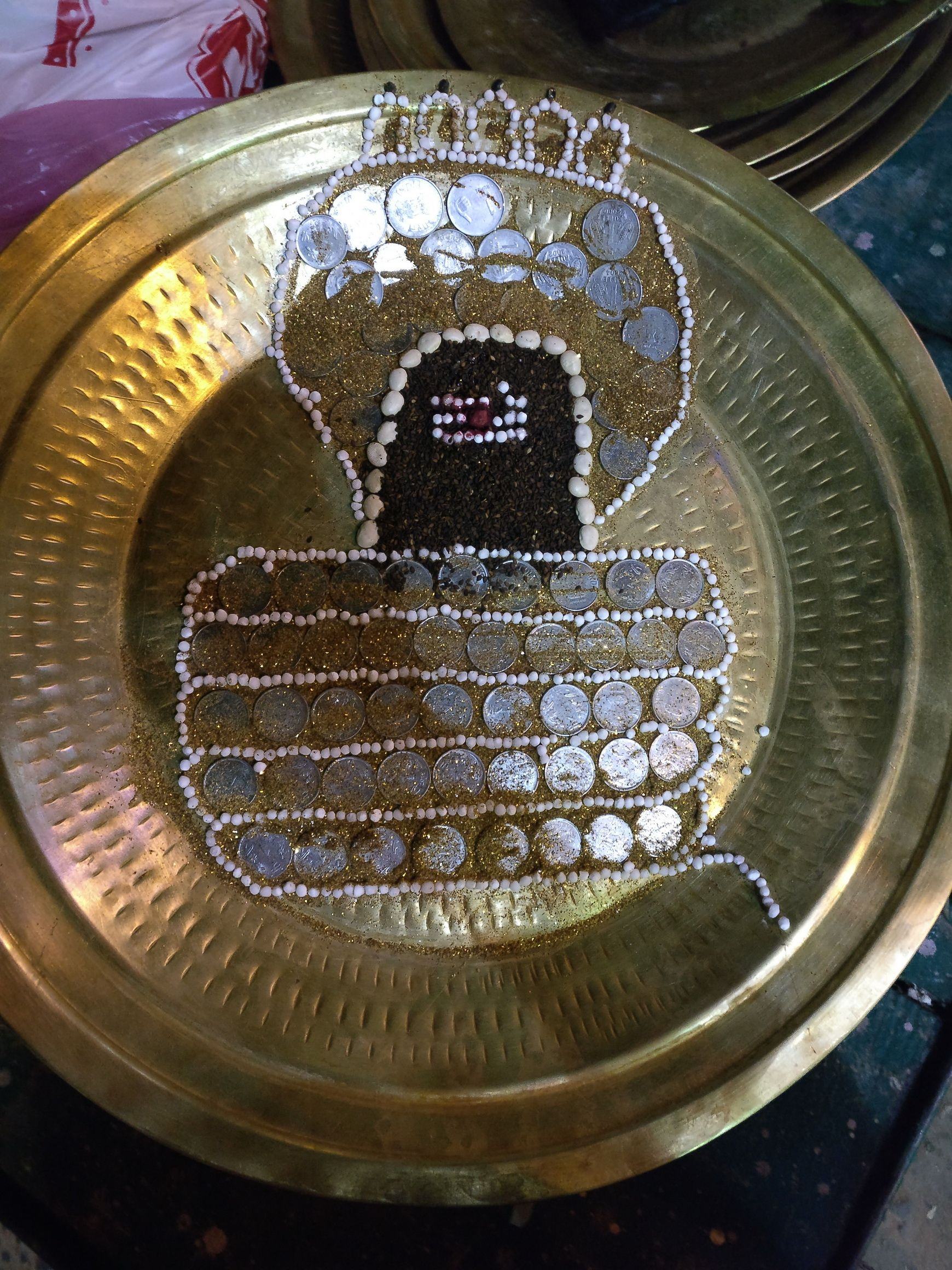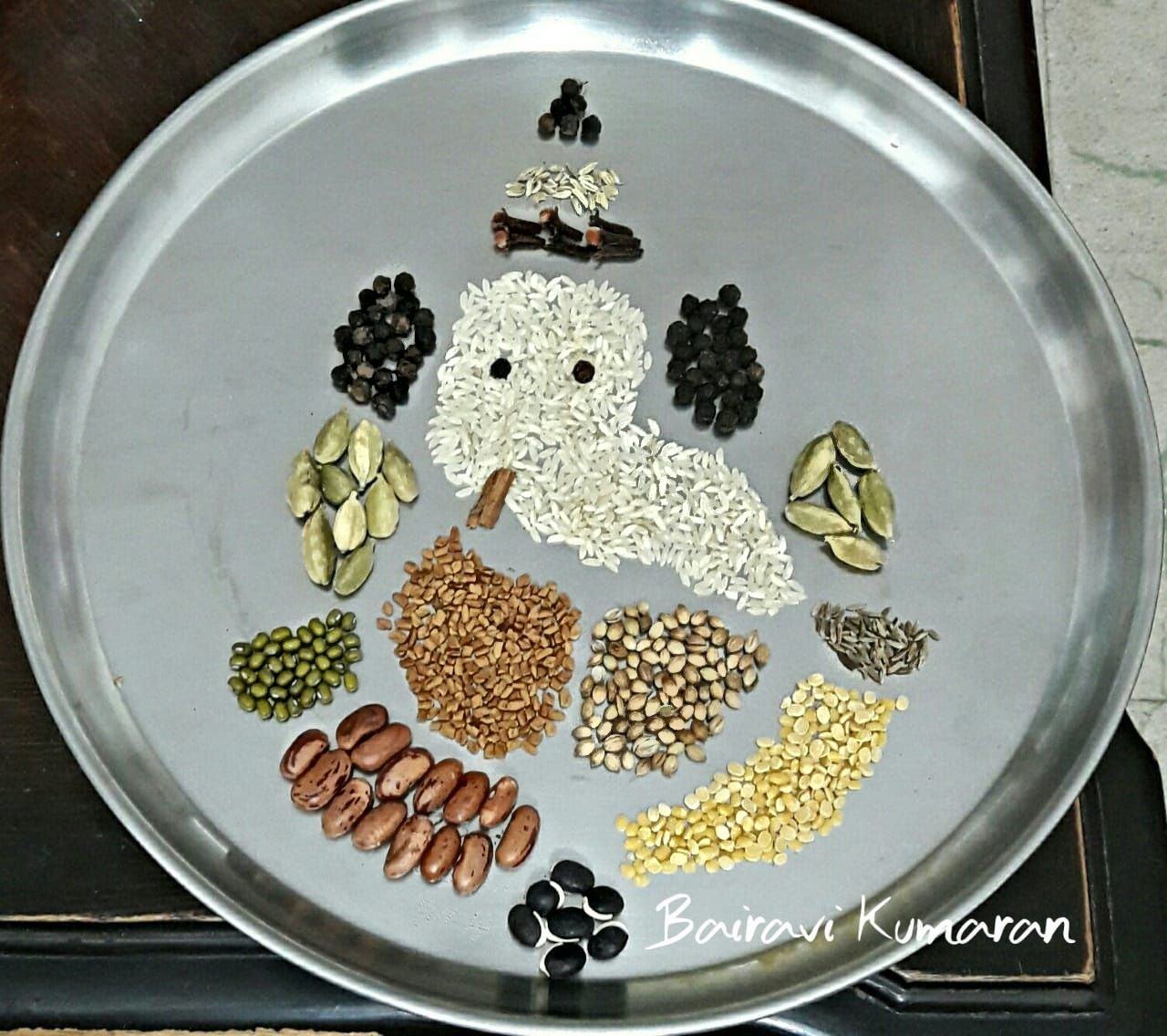 Vegetal decorations
Kuruthola are hanging decorations made by cutting and knotting the tender leaves of the coconut tree. Sometimes the shapes are very elaborate (birds, flowers, snakes etc.). They are an integral part of religious and non-religious festivals like weddings, or any auspicious ceremony or mourning.