The next day, I resume my journey towards Bundi in the Southeast of Rajasthan. I plan to meet an art teacher specialized in mandana. The car crosses mount Aravalli which combines plateau, green hills, steep slopes and fields where vegetables and crops grow abundantly. Nestled between hills at the foot of a fortress and overhanging a vivid blue painted neighborhood, Bundi welcomes the traveler with an immense lake embracing the garden of "Nawal Sagar Palace" hotel where I made a reservation.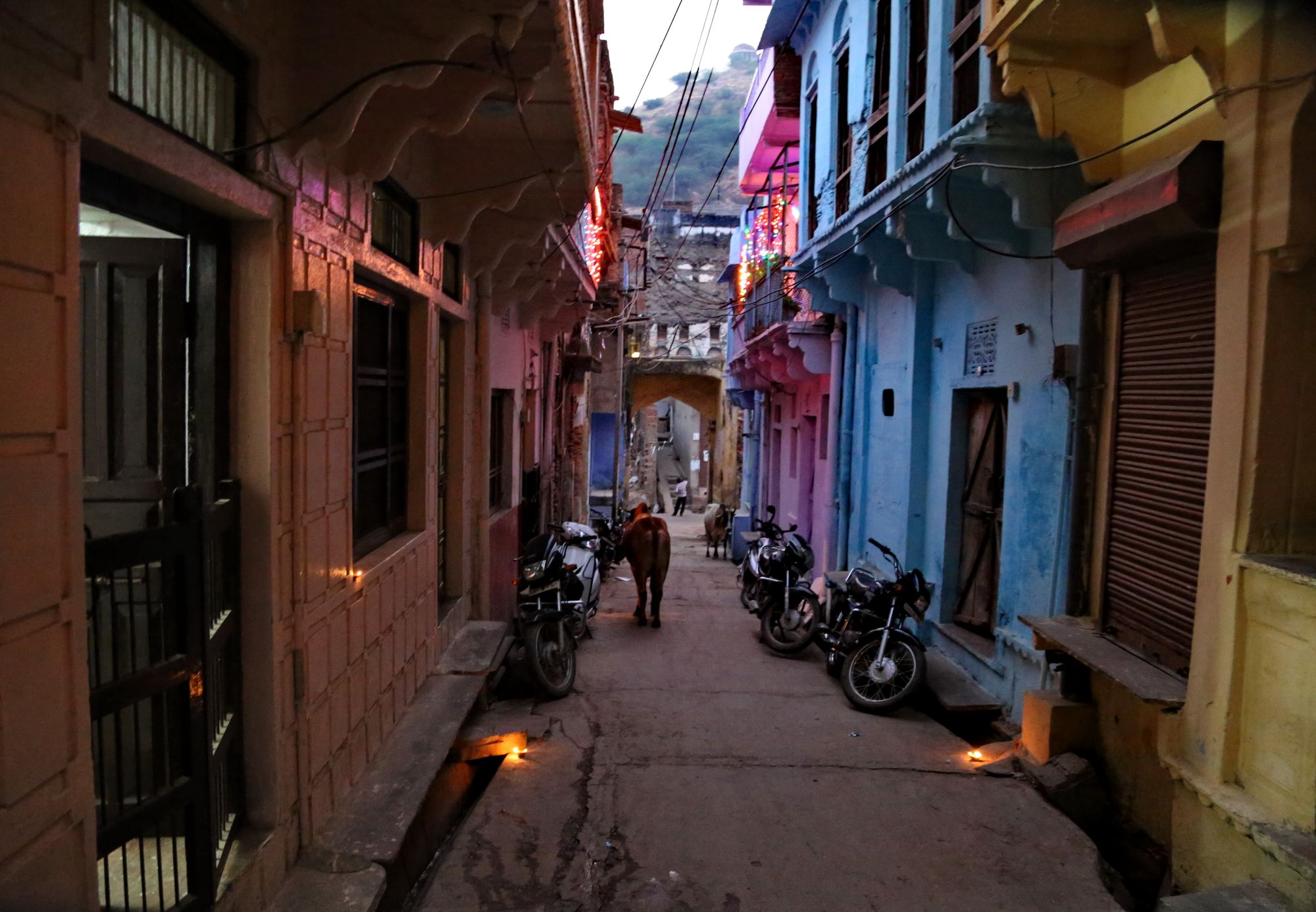 Visiting the city is like a dive into medieval times. The damaged narrow street surfaces have muddy ruts where strolling black pigs happily feast on garbage and food waste. Then at some point, the street veers toward the market and to a colourful bazar. On opposite sides of the main road, sheltered alleys thread their way between blue buildings revealing here and there mural paintings on house entrances and around the windows. I am told that the writer Rudyard Kipling settled down in the city to finalize his book Kim.
We are a few days away from the festival of lights and the city is bursting with excitement. The celebrations begin with Dhanteras and the custom is to buy gold or silver jewelry and new utensils for the house. RoopChaudas, the second day emphasizes the purification of the body but today, an appointment at the beauty salon often replaces the earlier ritual of anointing the body with oil and scents.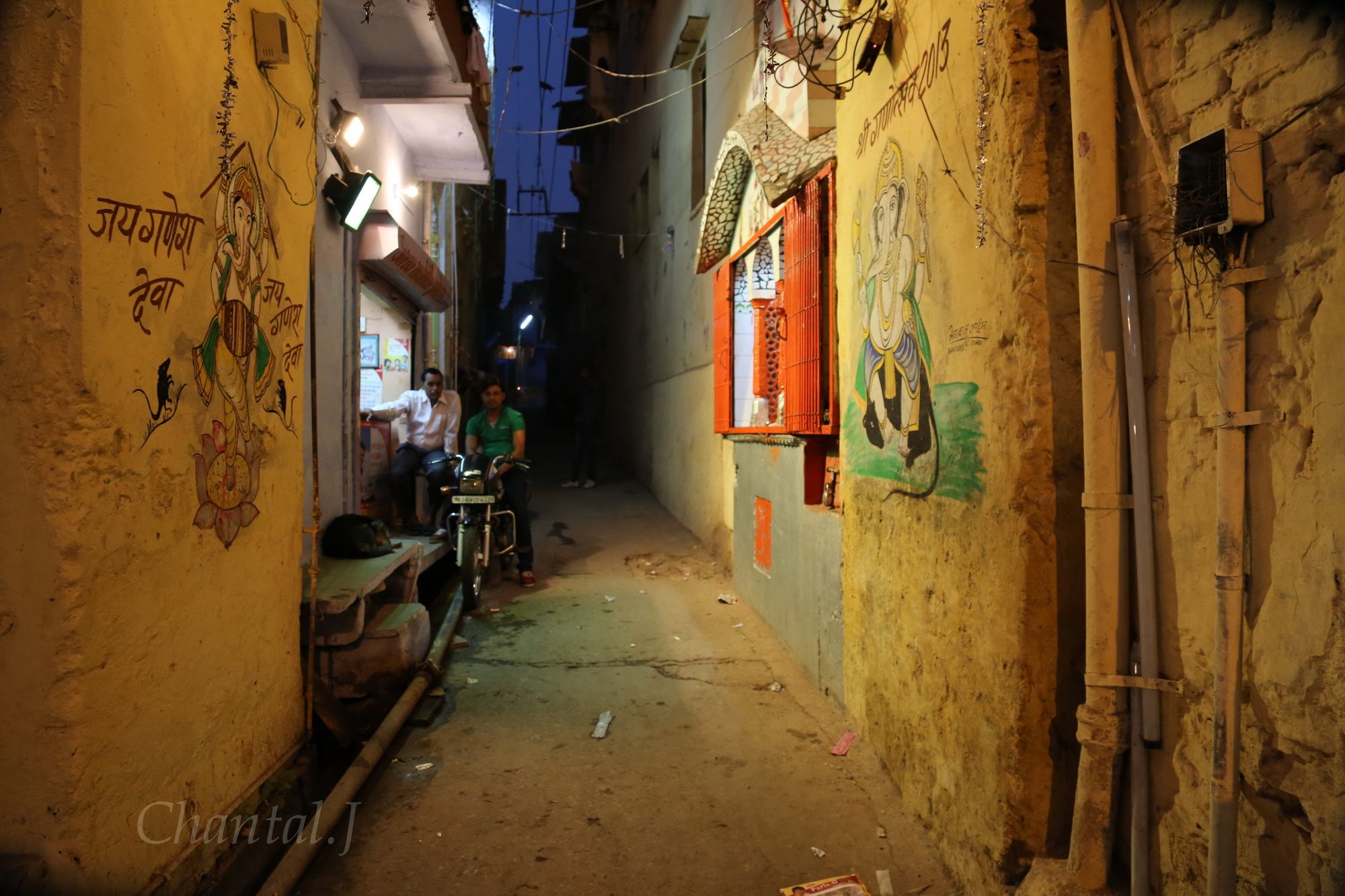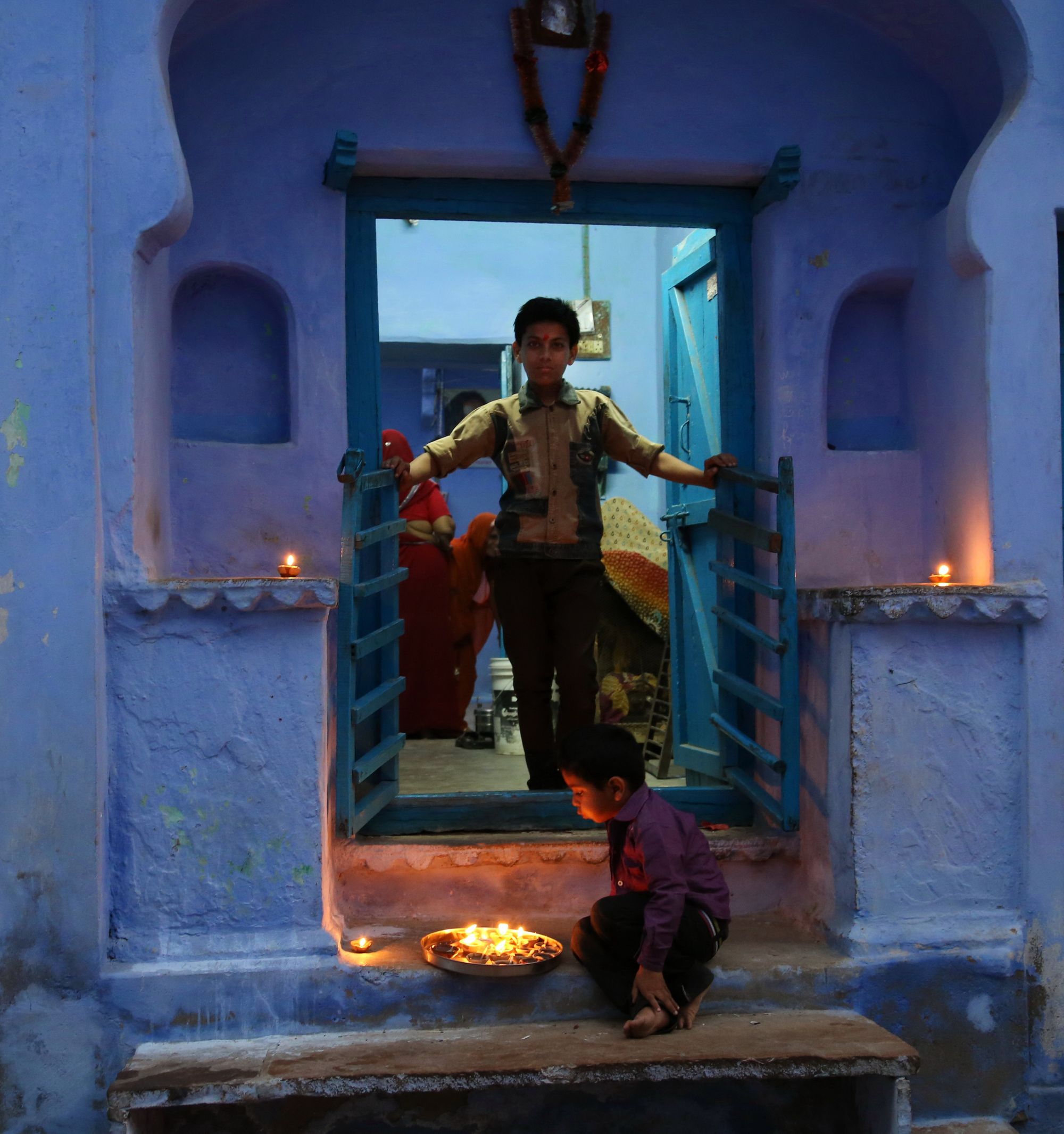 The third day finally, Lakshmi is celebrated in a magnificent way. The house is decorated with mandana and symbolic footprints of the goddess guide her into the dwelling.