Tamil Kolam, "Books and references"
A selection of books on Kolam written by researchers, kolam artists and art lovers.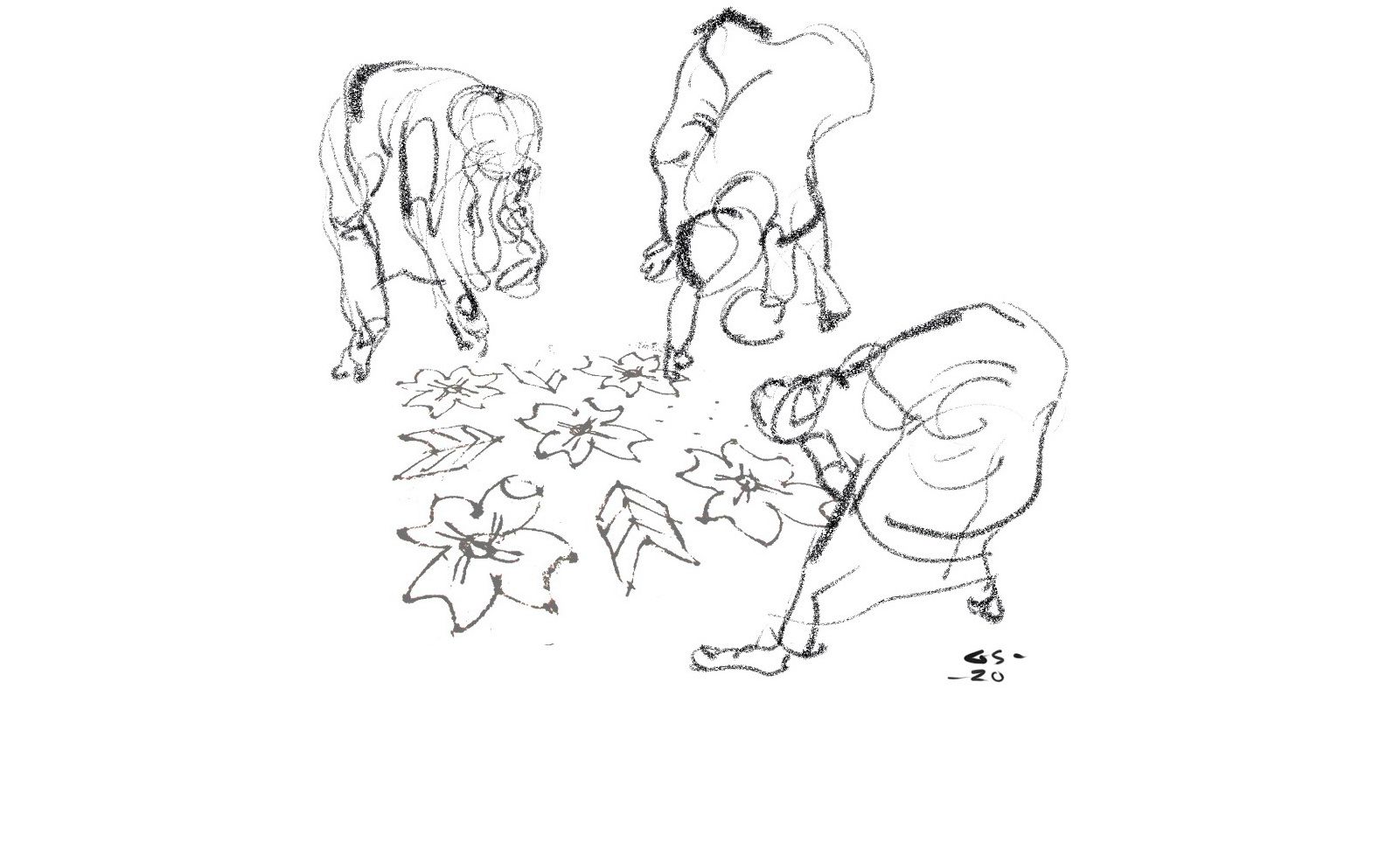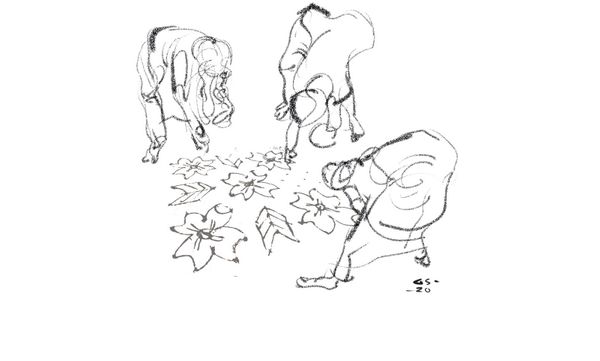 Books
B.P. Bairi, Rangavalli, Chitra Kutira 12 parts, Vasan Publication, Bangalore, 1980
My very first books on kolam, a remarquable series (12) with an English introduction in some booklets.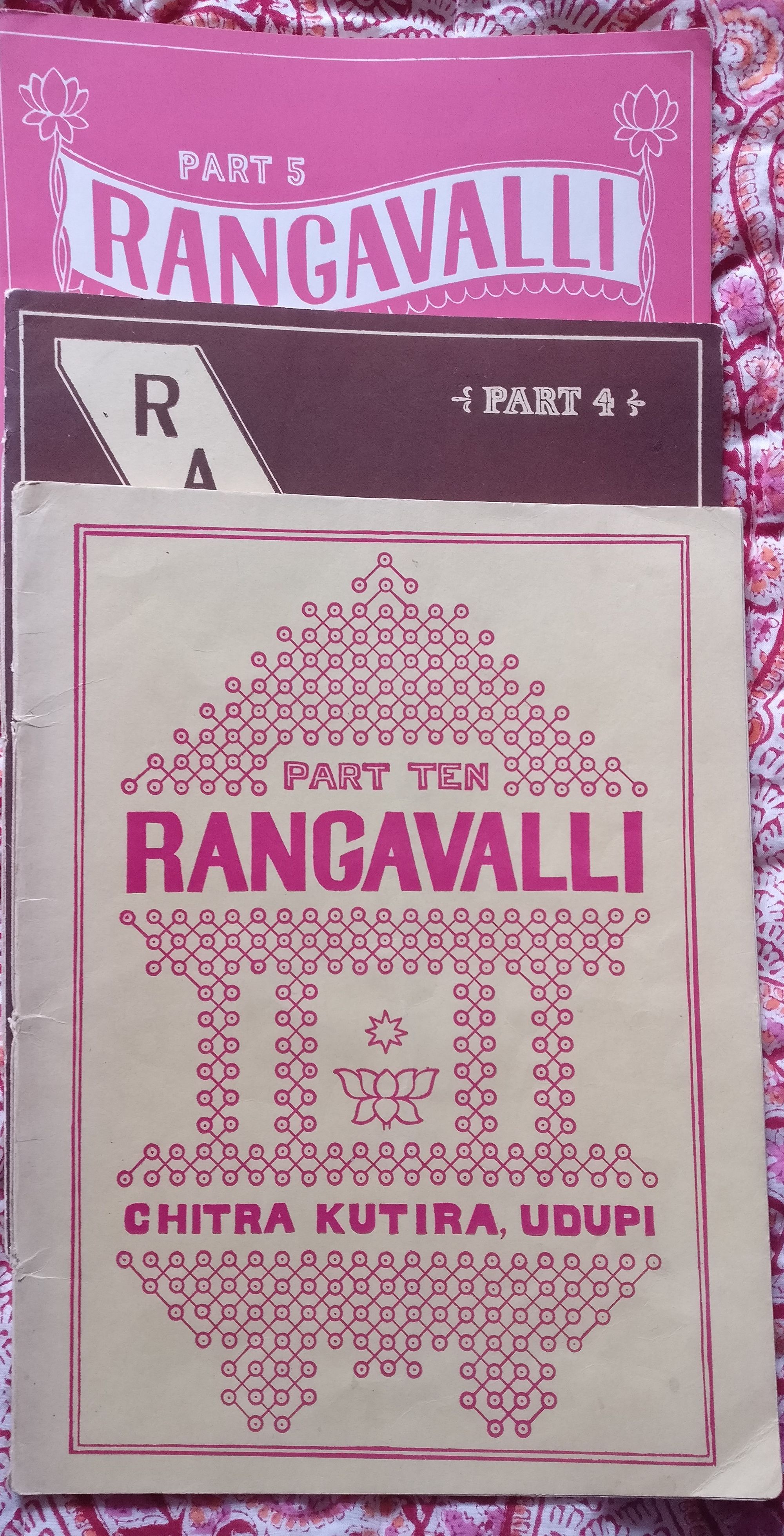 ---
Gopalan Janaki, World of Free hand Kolams, self published (available through her daughter or through me), 2011, English
A book dedicated to her children, grand children and a compilation of chosen kolam. Each kolam in the book has been given a name based on its aesthetic significance and the emotion it brings out. I knew her well and had a great admiration for her talent. I made two videos of her floor drawings.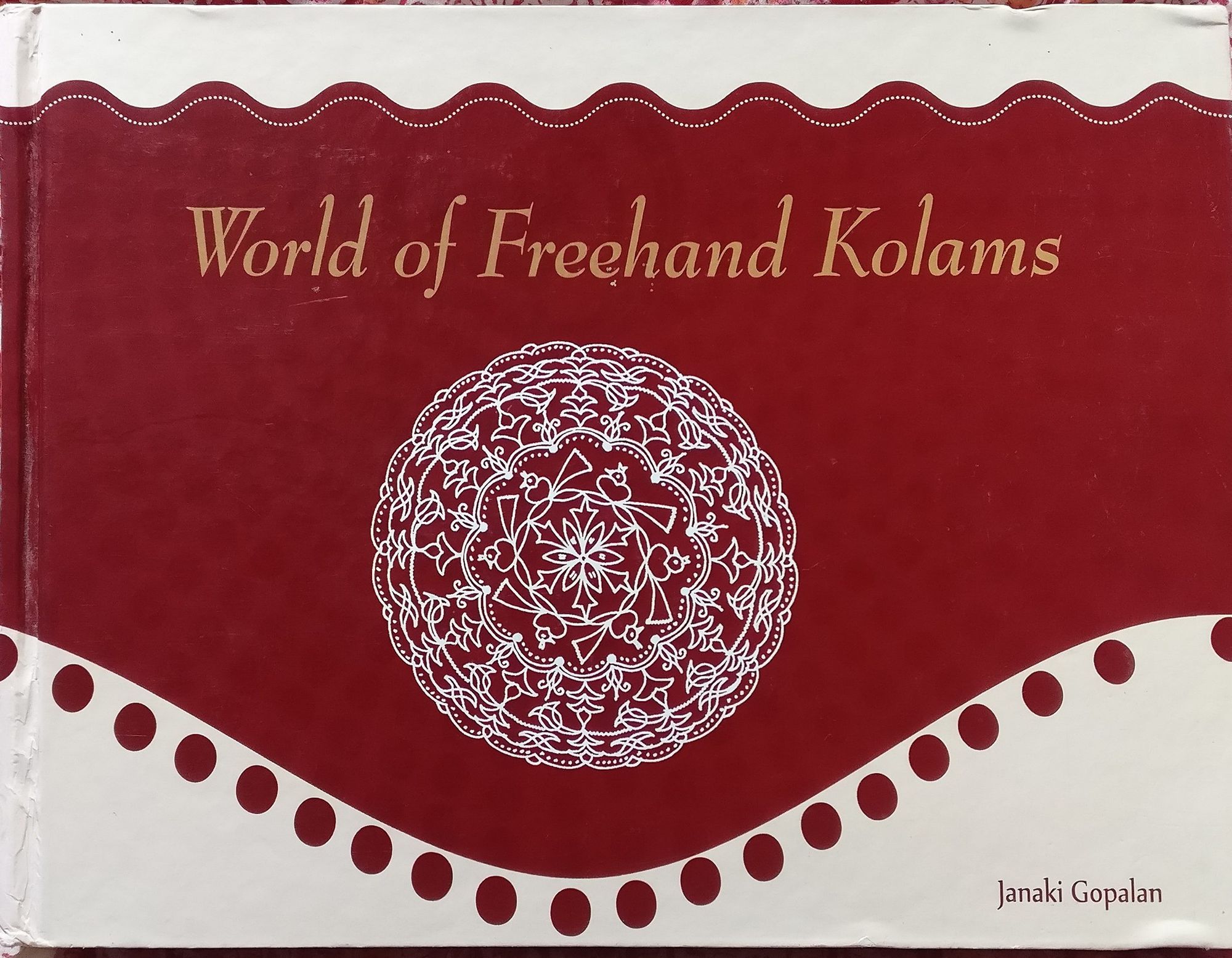 ---
Jumel Chantal, A life journey with kolams, Vaak Issue 04, August 2021
---
Jumel Chantal, Voyage dans l'imaginaire indien, Kôlam, dessins éphémères des femmes tamoules, Editions Geuthner, Paris, 2013, French
Although in French, most of my chapters have been detailed through various articles on my blog.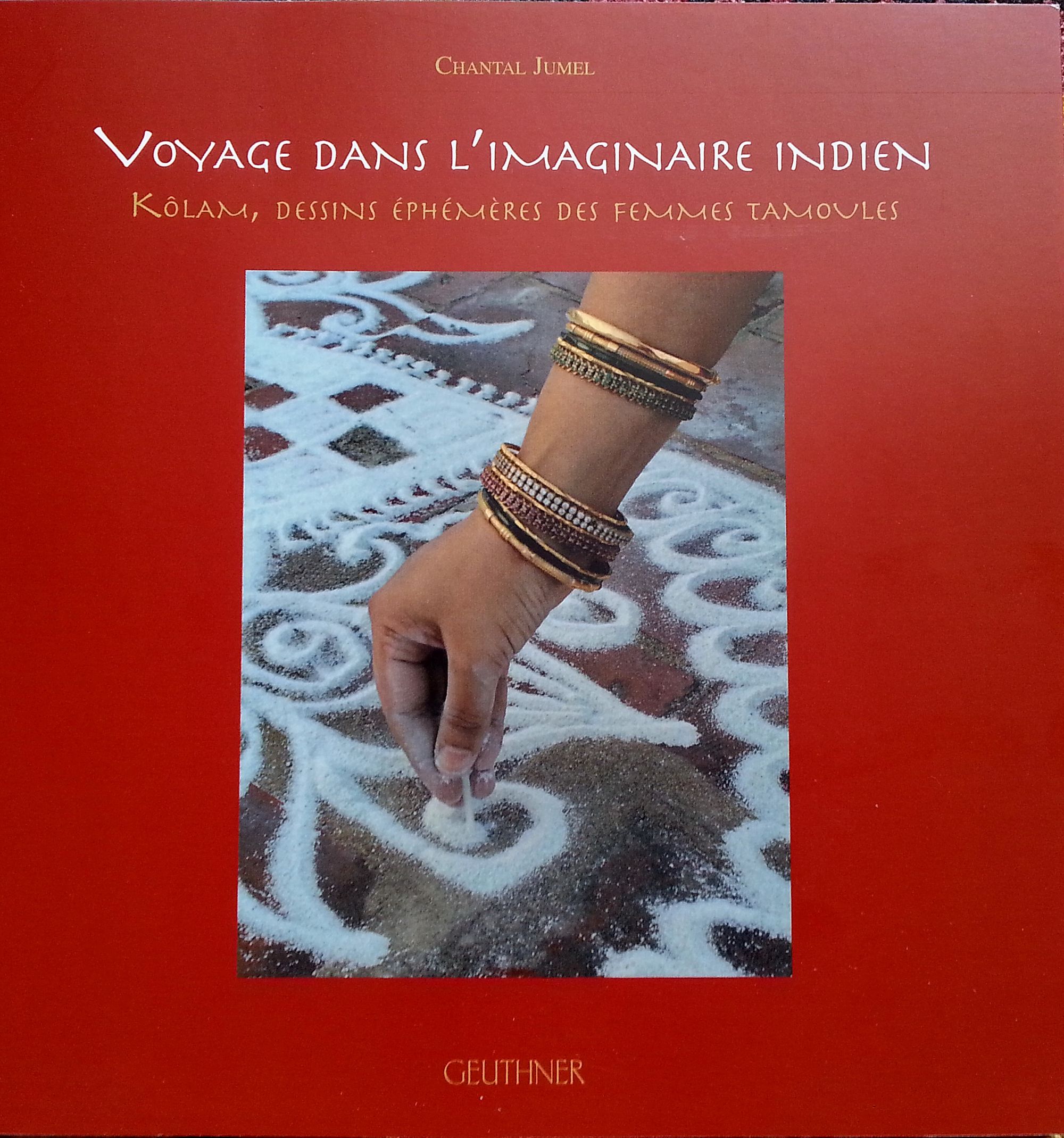 ---
Jumel Chantal, KŌLAM et KALAM, Peintures rituelles éphémères de l'Inde du Sud, Editions Geuthner, Paris, 2010, French
My research on floor paintings in Tamil-Nadu and Kerala.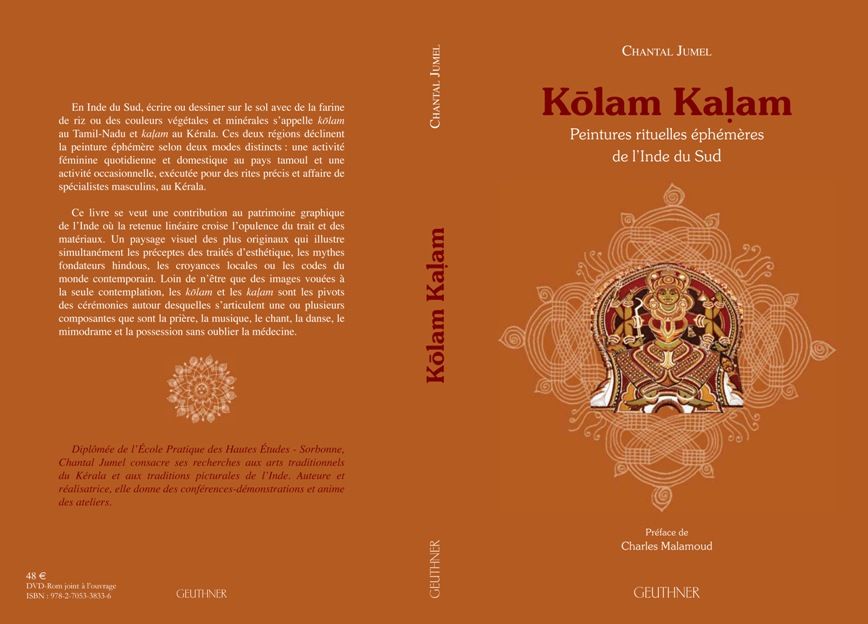 ---
Krishnamurti Rukmini, Kolam, a living tradition of South India,  Seethalakskmi Publications, 1998, English
A tribute to a grandmother by publishing her favourite kolam. Lovely introduction, book cover, and drawings.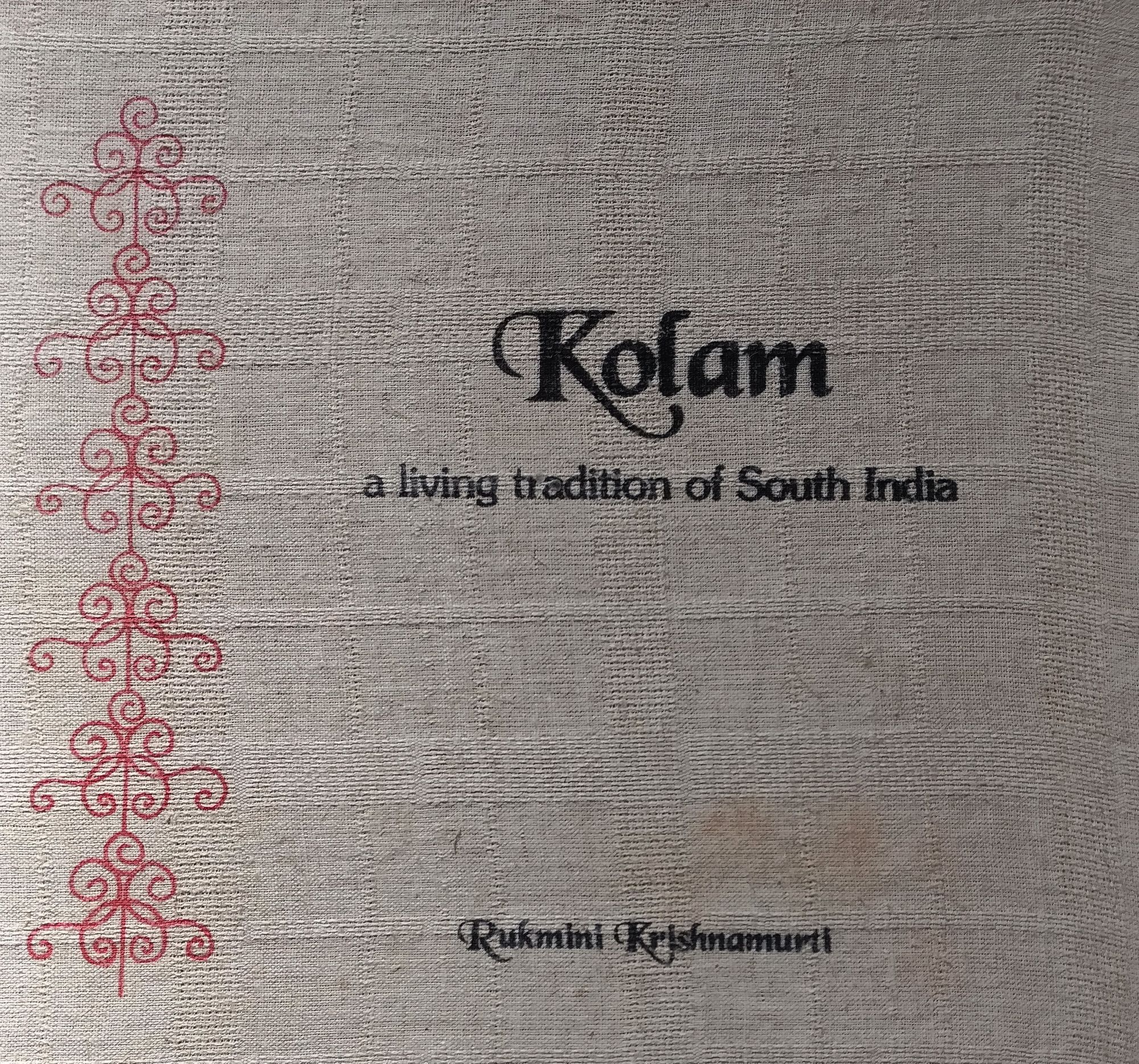 ---
Nagarajan Vijaya, Feeding a thousand souls: Women, Ritual, and Ecology in India- An Exploration of the Kolam, Oxford University Press, 2019, English
Beautifully written, deeply researched, a moving tribute to Tamil women as she herself, grew up seeing her grandmother and mother drawing kolam.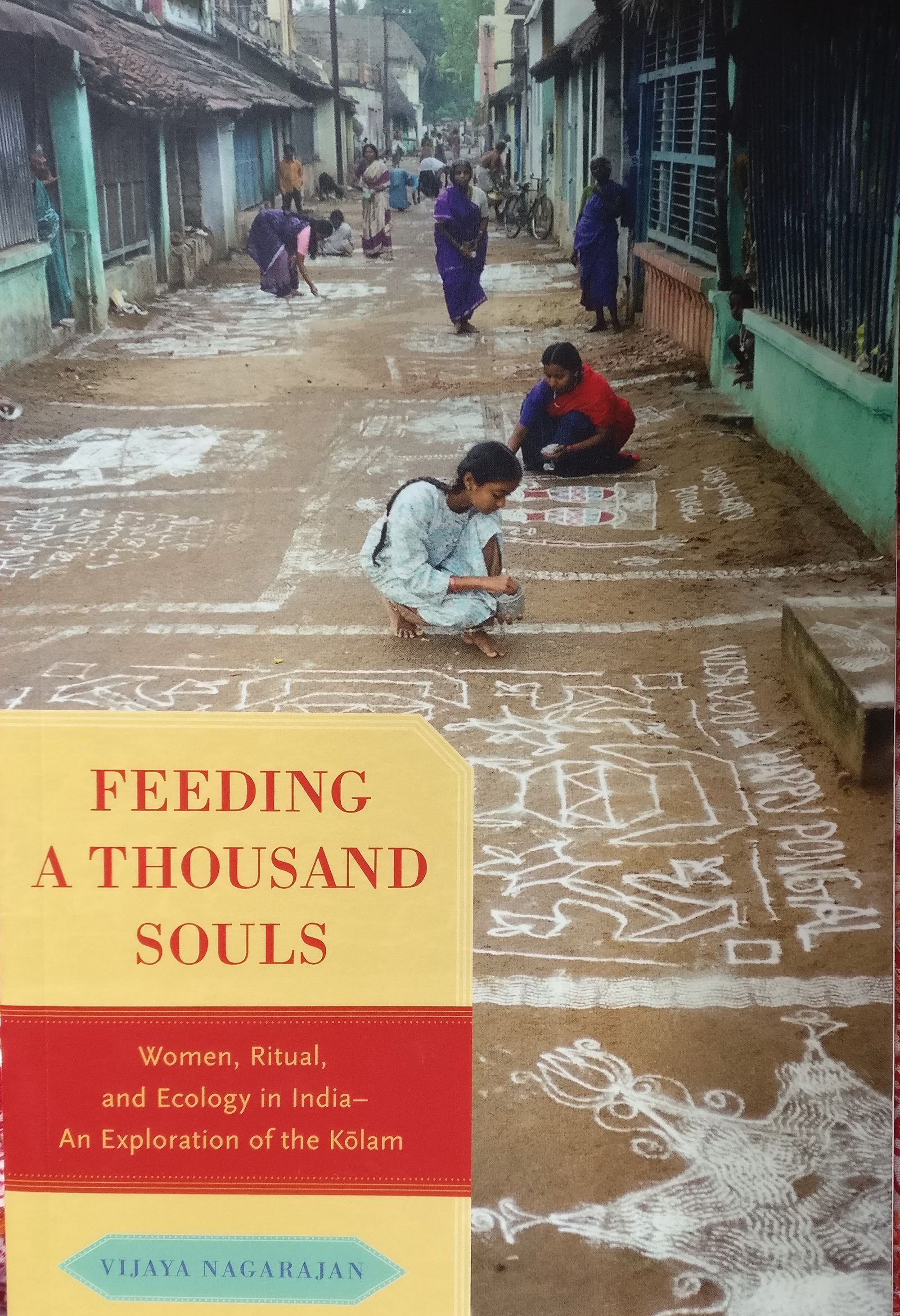 ---
Ramani Shakuntala, Kolam and other ritual arts of India, published by Oxygen books, 2016, English
At first, I was quite happy to buy it, but when I opened the chapter on Kalamezhuttu of Kerala, I saw two of my pictures for which I wasn't asked permission to use for publication. Neither was I given credit for the use of my photographs.  Being the founder/editor of the prestigious Kalakshetra Art Quarterly, she should have known how to credit authors.  Nevertheless, the book is a mere compilation from outside sources with limited field investigation.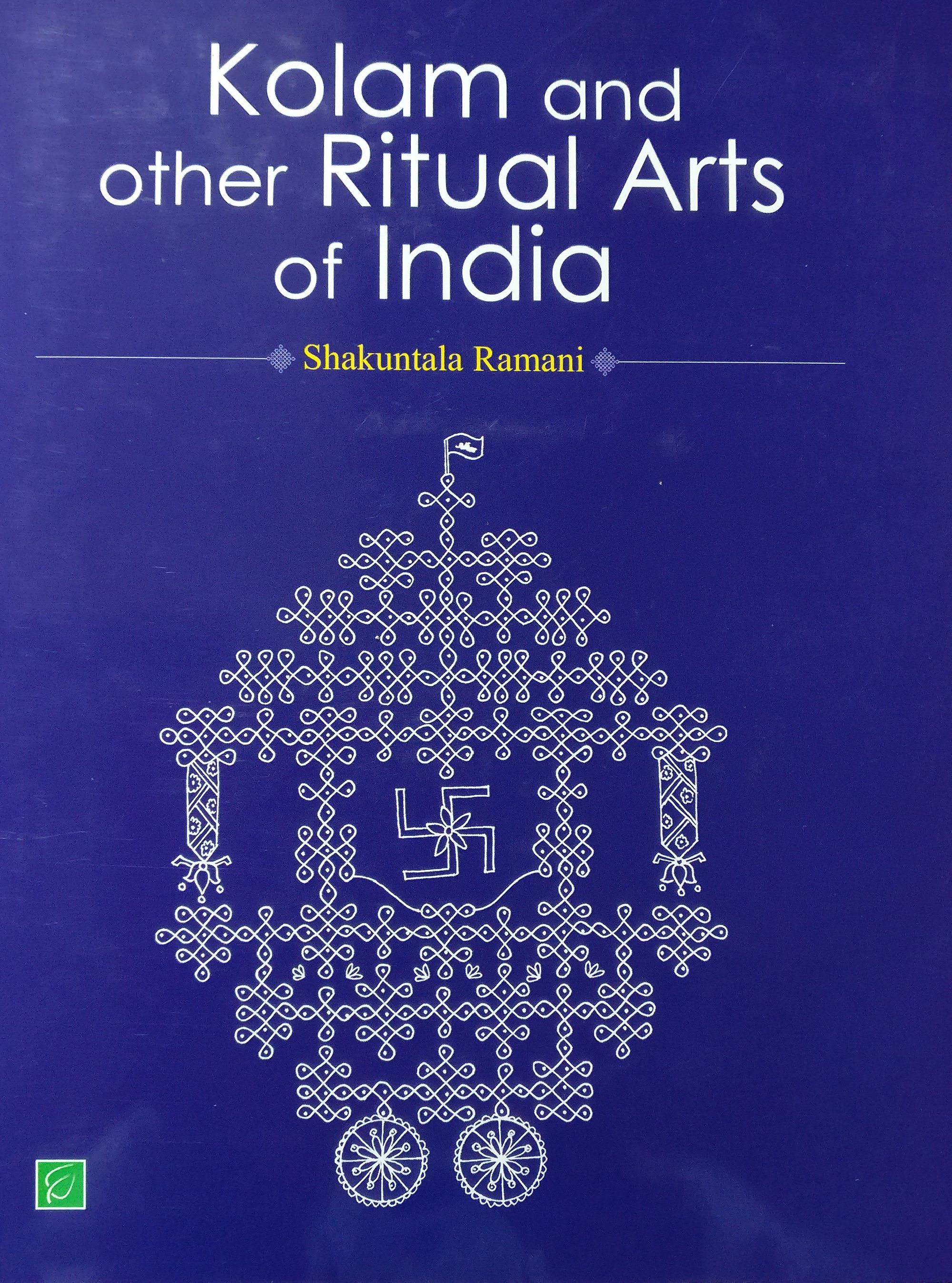 Sengupta Saswati, Kolam tradition in South India, published by DK Printworld, 2019, English
The book could have been interesting if it did not go in so many directions at once. Too many comparisons with Roman mosaics, Tibetan woven shawl patterns, mosque patterns etc. In my opinion, it would have been more appropriate at the end of the book in an appendix or in a separate chapter if at all. I found field investigation more reliable as it is a living art and concepts keep changing over time. It was unseemly to have a picture of the school emblem of Leonardo da Vinci in the first two pages when fabulous kolam are there.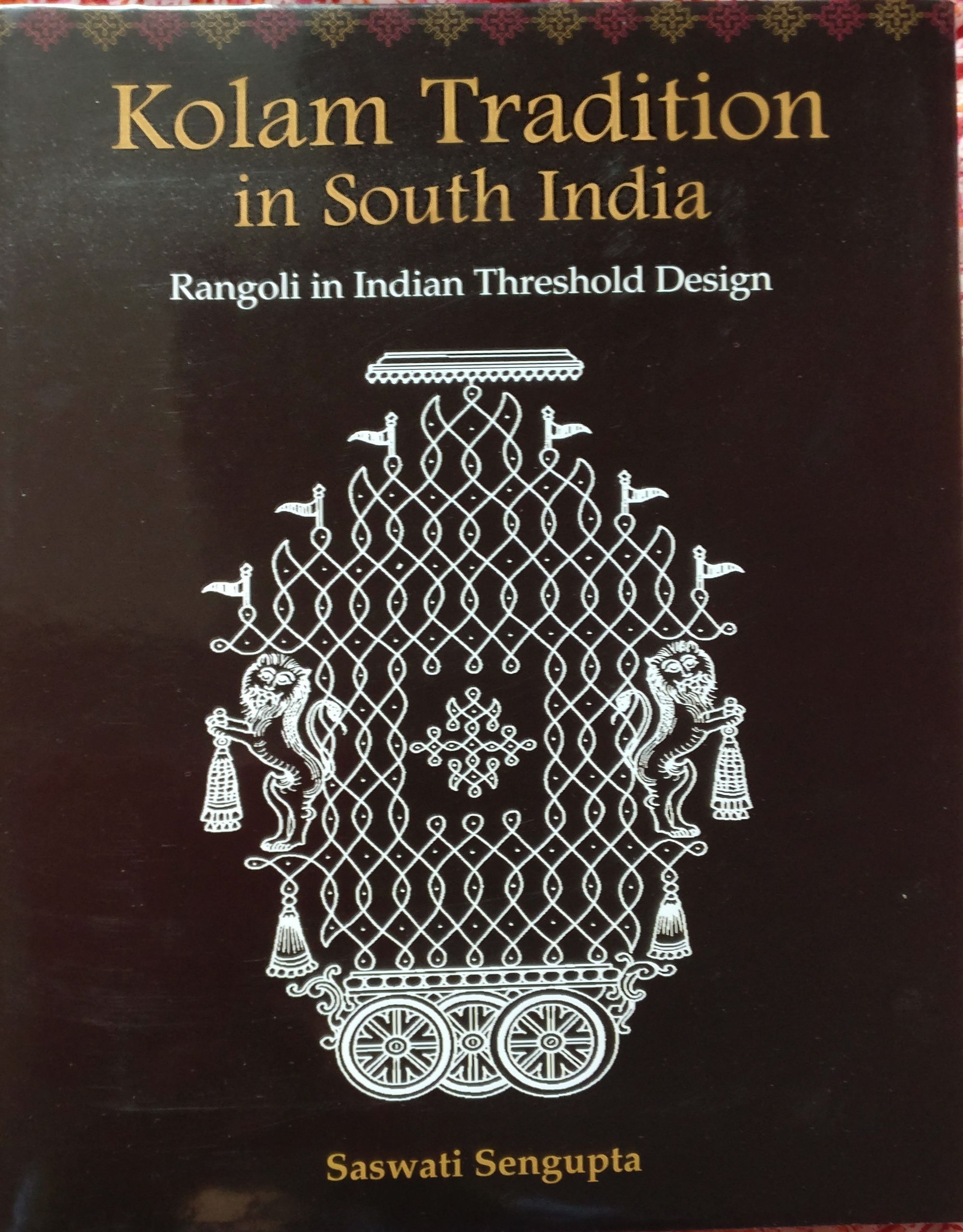 ---
Shastri Archana, The language of symbols. A project on South Indian Ritual decorations of a semi-permanent nature, published by Crafts Council of India, 1985
My first book which I bought in Madras in 1985. Printing is bad but the study is interesting although a bit confused as far as defining the styles and communities of each state.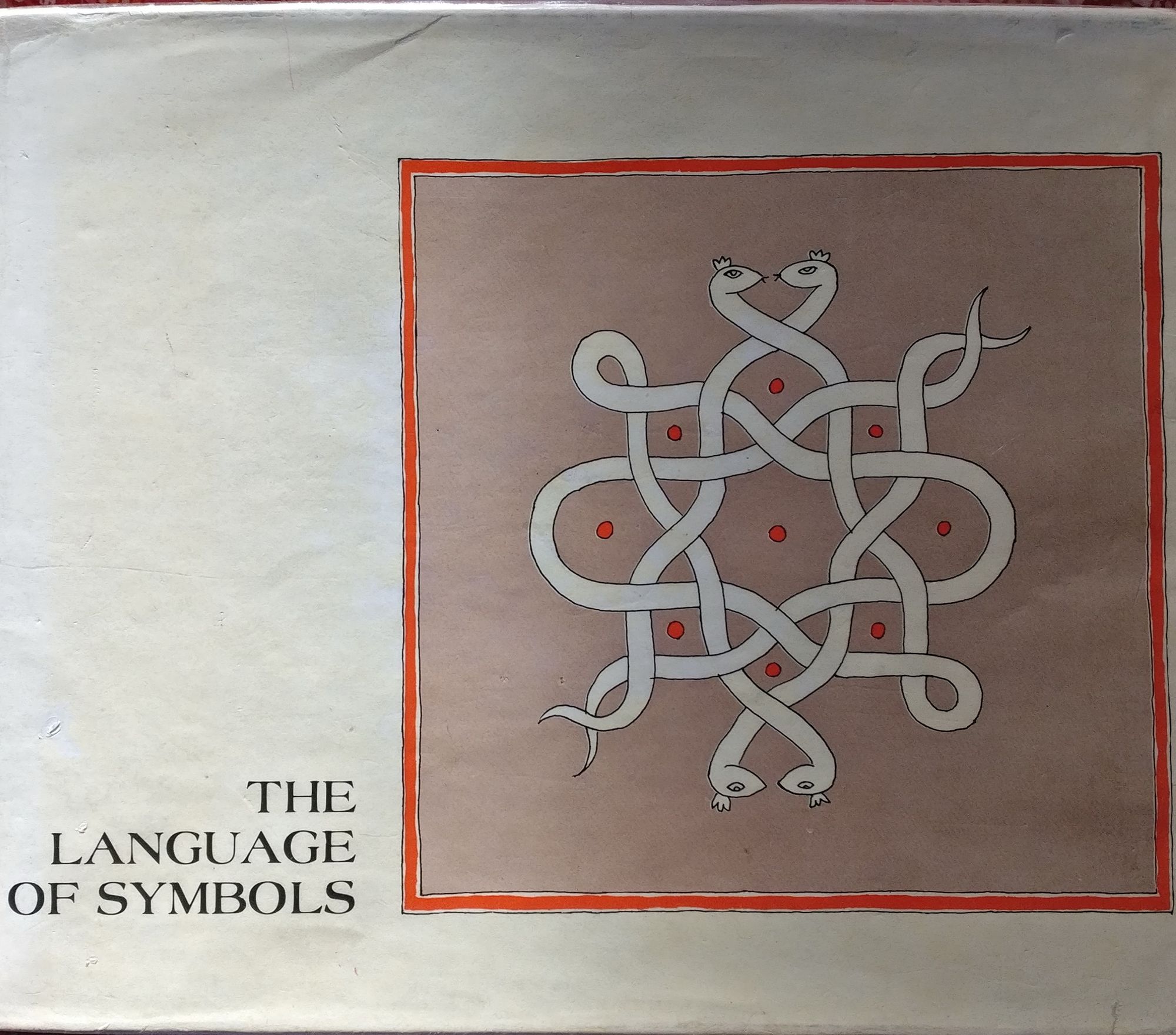 ---
Sankar Arvind Kumar, Pulli kolam and the creative mind, published by Palaniappaa Brothers, Chennai, 2016, English - (book available at ecommerce@palaniappabrothers.com
A wonderful and smart little book illustrating the way to draw sikku or interlaced kolam and introducing the basic technic on how to create new designs based on fundamental building blocks patterns.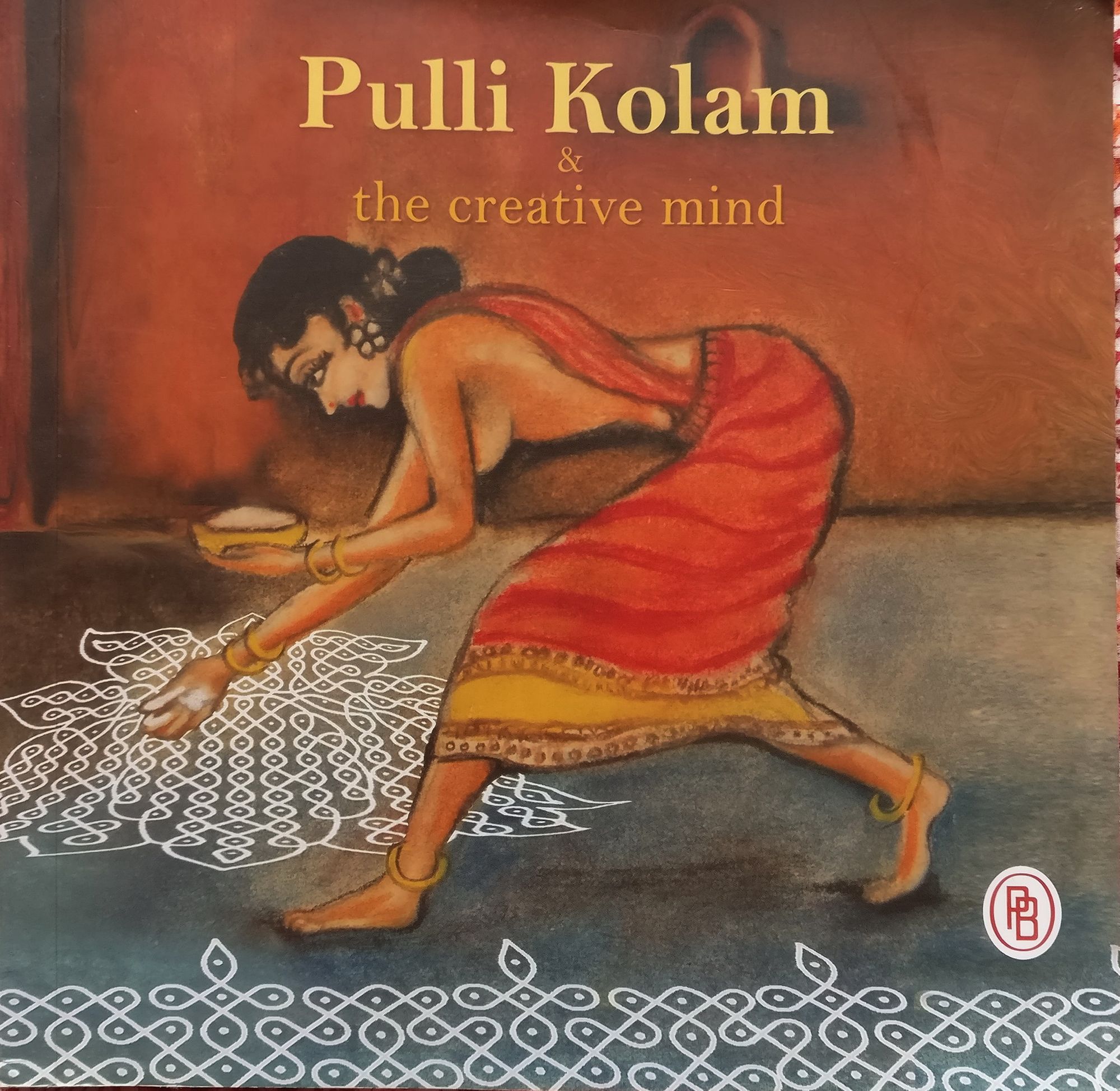 ---
Book with kolam designs and pictures
Maarten Hesselt van Dinter, Native designs from India, HvD-Publishing, 2006
A book of kolam designs without any mention of its Tamil source. The original books has several pages of introduction. It may be in the public domain but it is always fair to credit the author.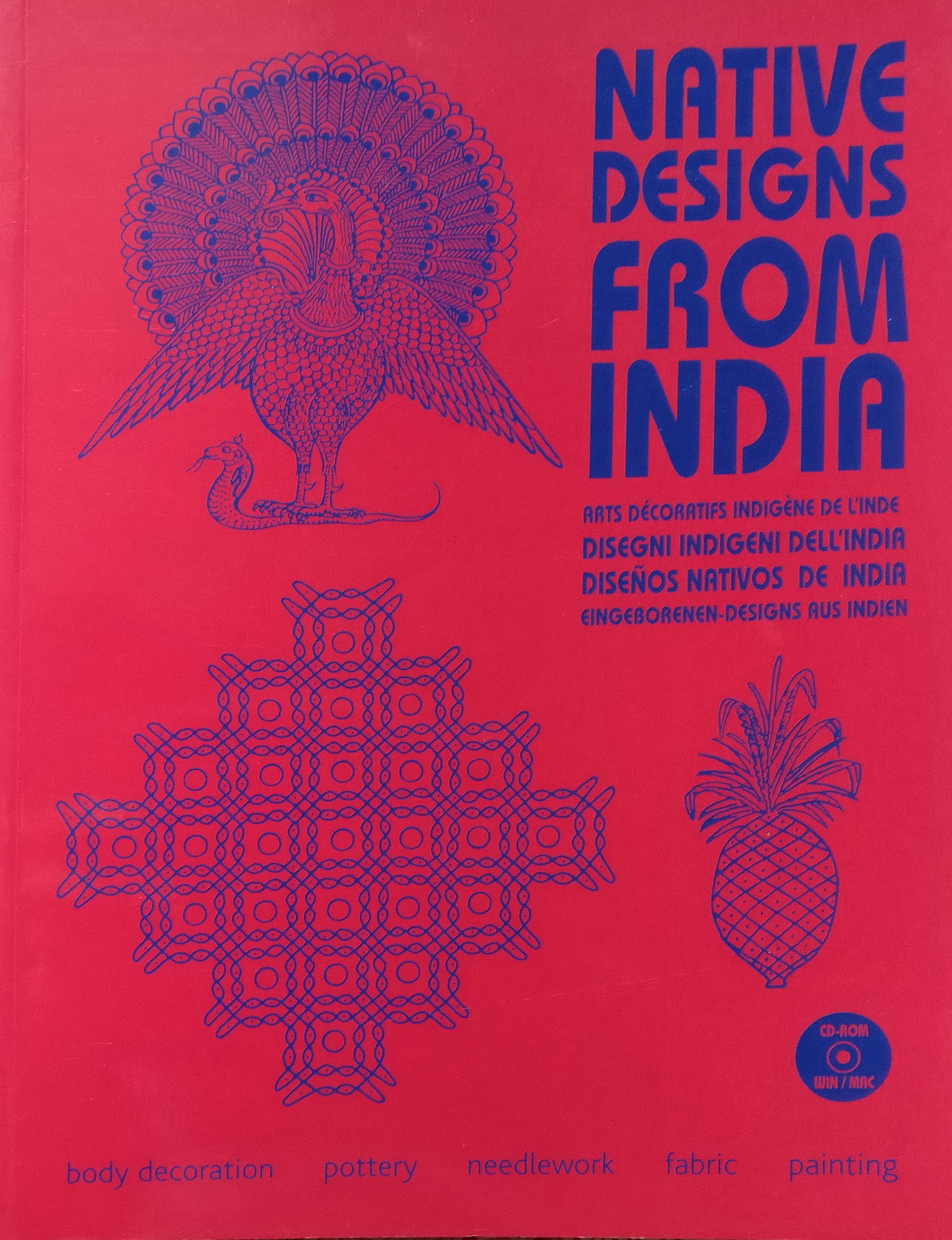 ---
Roy Marie Thérèse, Ephémère beauté, Ephemeral Beauty, Editions Monte-Cristo, Annecy, 2005, English and French
A kolam design book made to teach children the art of floor drawing. The royalties are donated to a charity fund in Tamil-Nadu.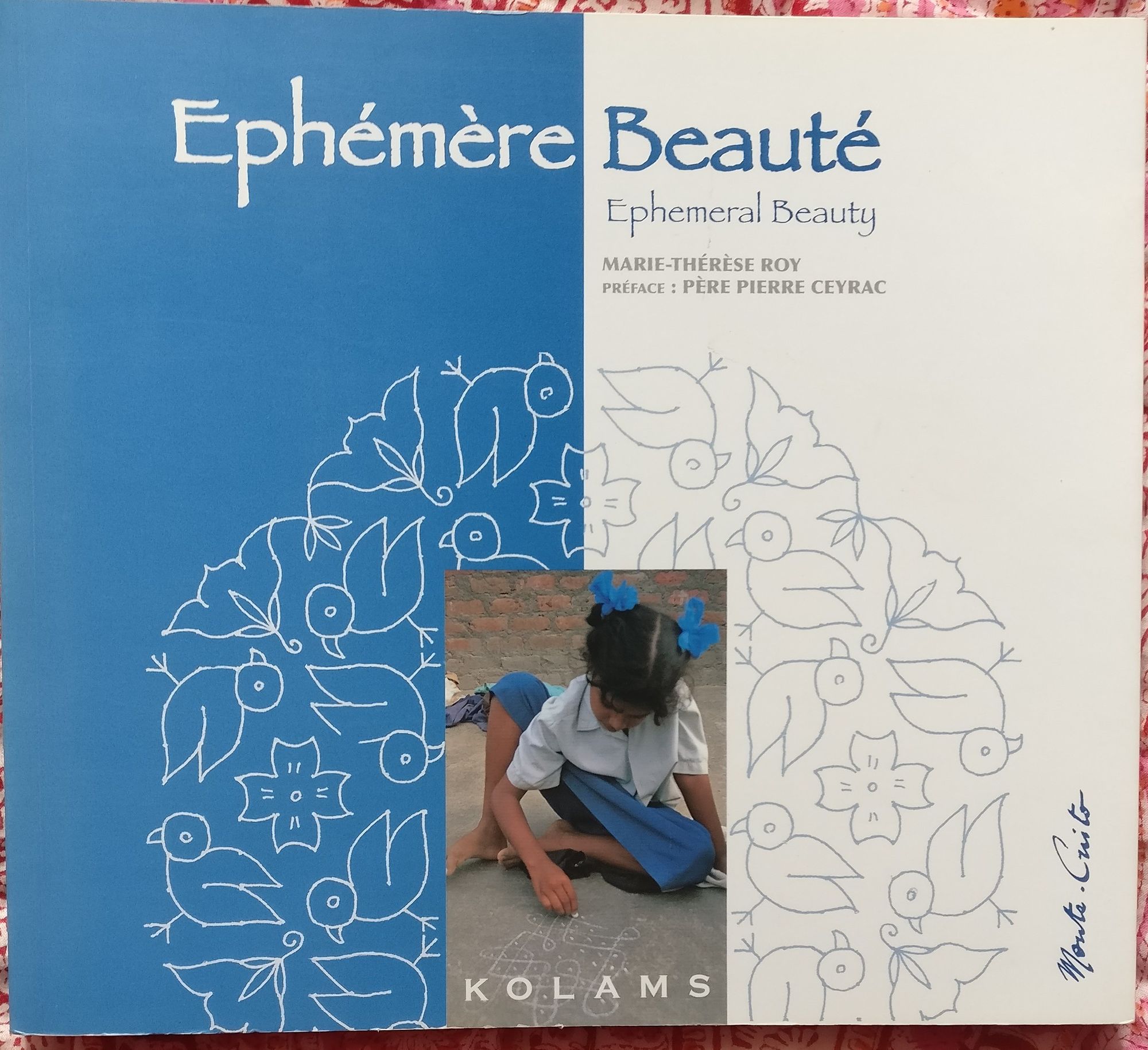 ---
Segala Elisabetta, Pongal kolam, L'arte femminile nei villaggi del Sud India, Printed by Stampoto in Grafical, 2018, Italian
A lovely book of kolam pictures taken during Pongal time.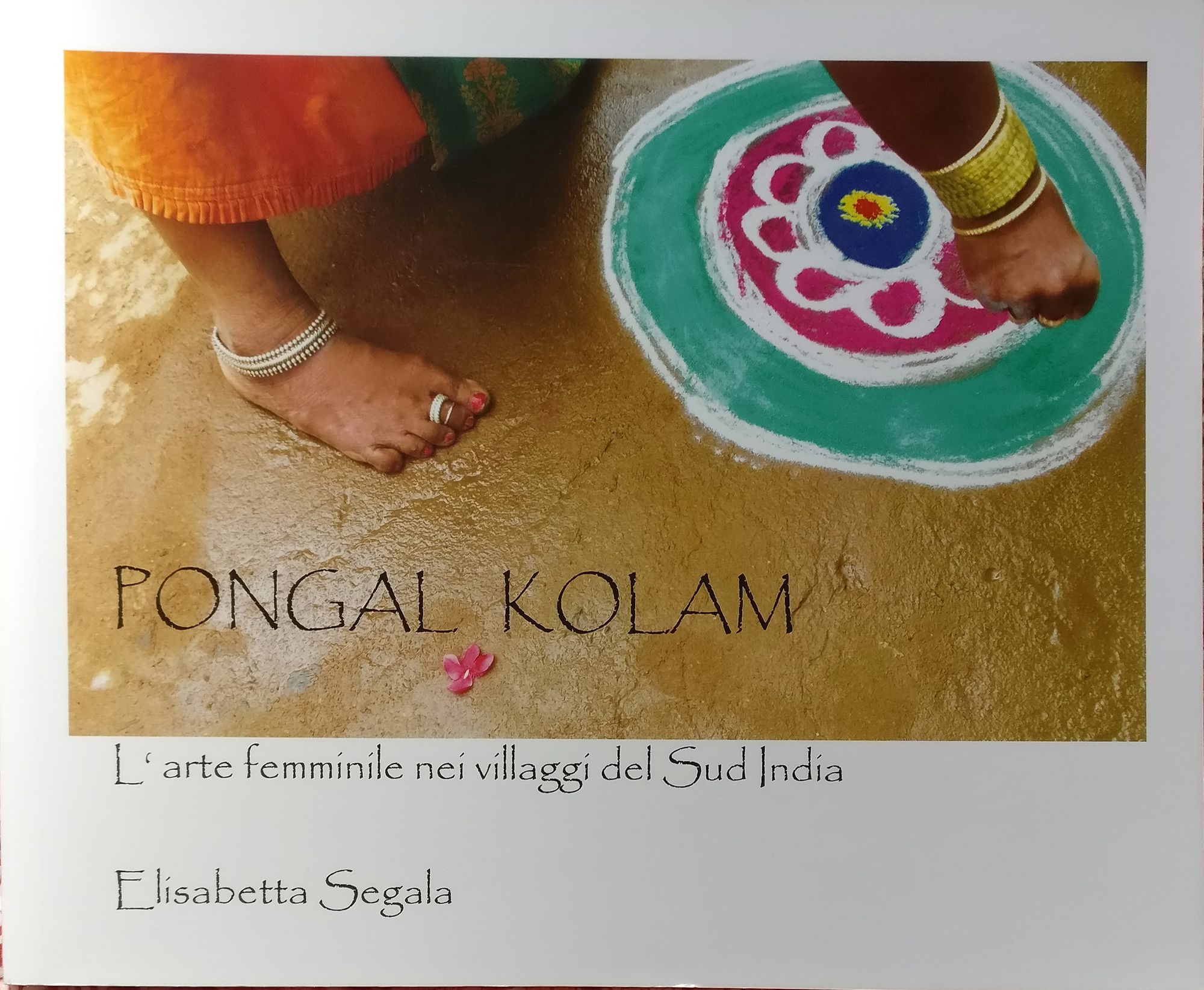 ---
Paintings inspired by kolam
B. Prabha (1933–2001) was a Indian artist known for her oil paintings. Prabha was moved by the lives of rural women and over time, they became the main theme of her work. She was born in the village of Bela, near Nagpur in Maharashtra. Growing up in a middle-class family, she studied at the Nagpur School of Art and went on pursue a Diploma in Painting and Mural Painting from the Sir J.J. School of Art, Mumbai.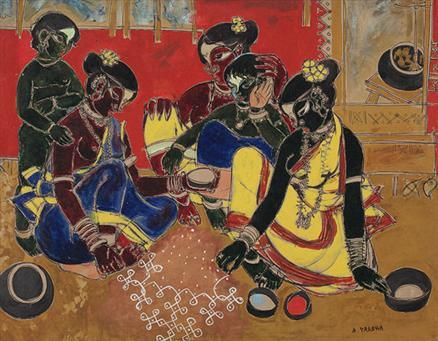 ---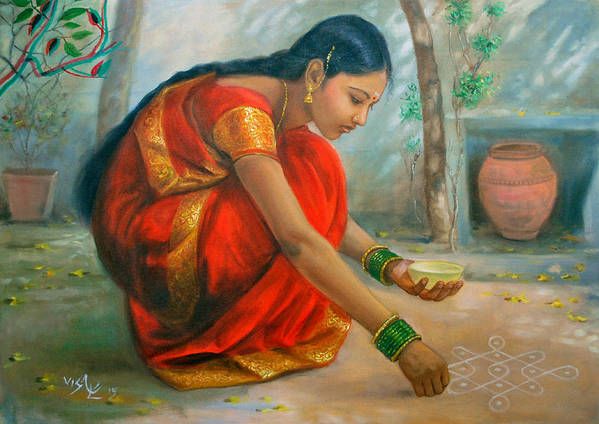 Around kolam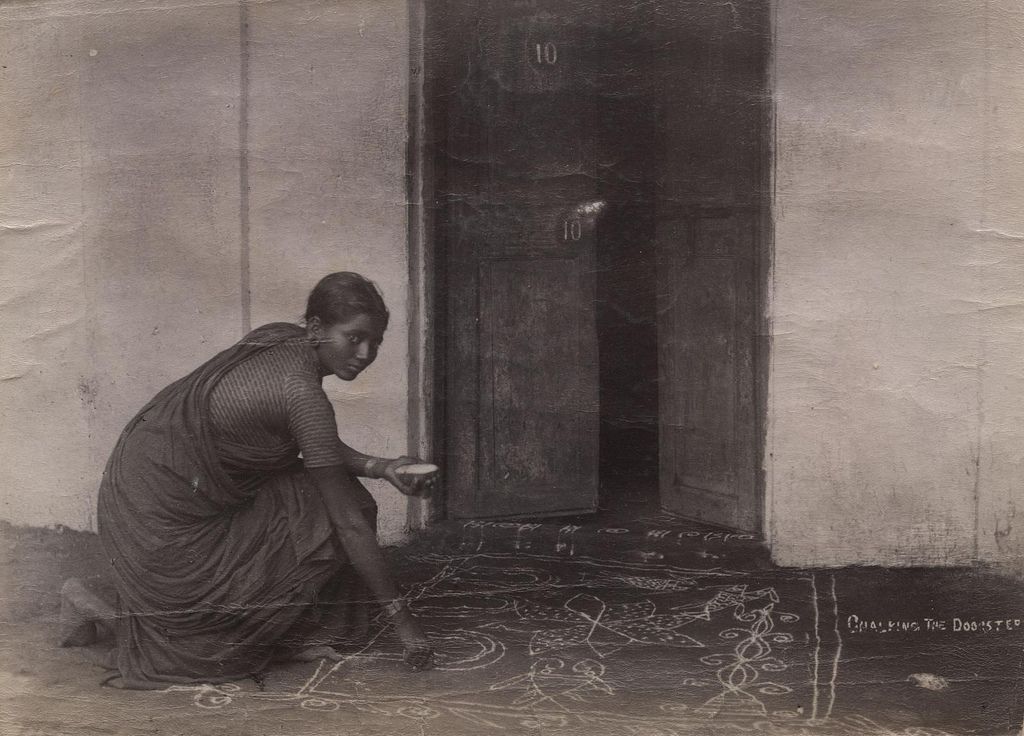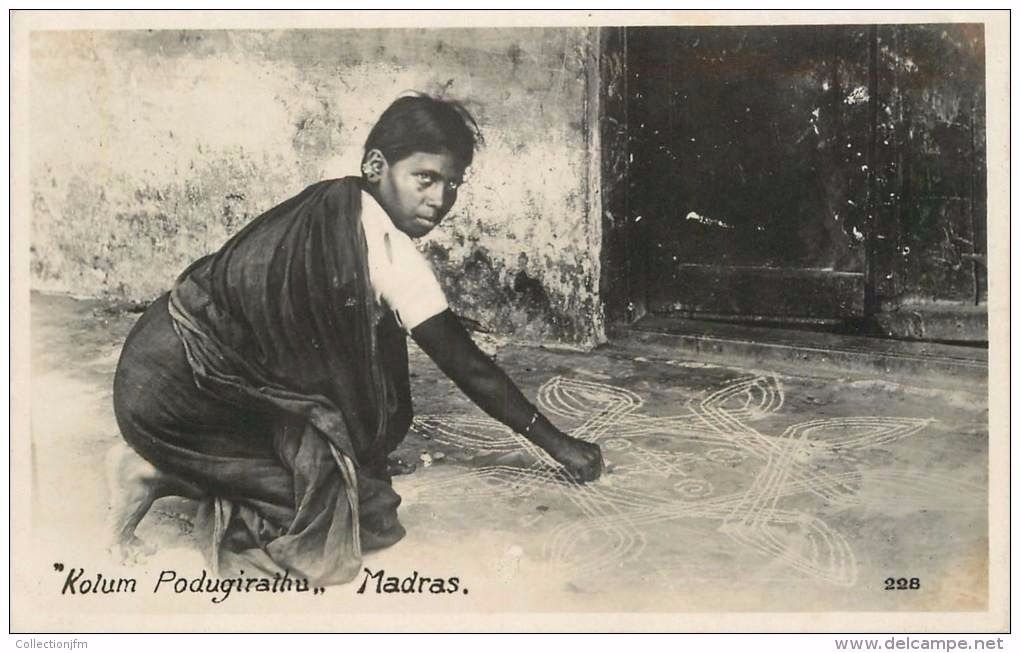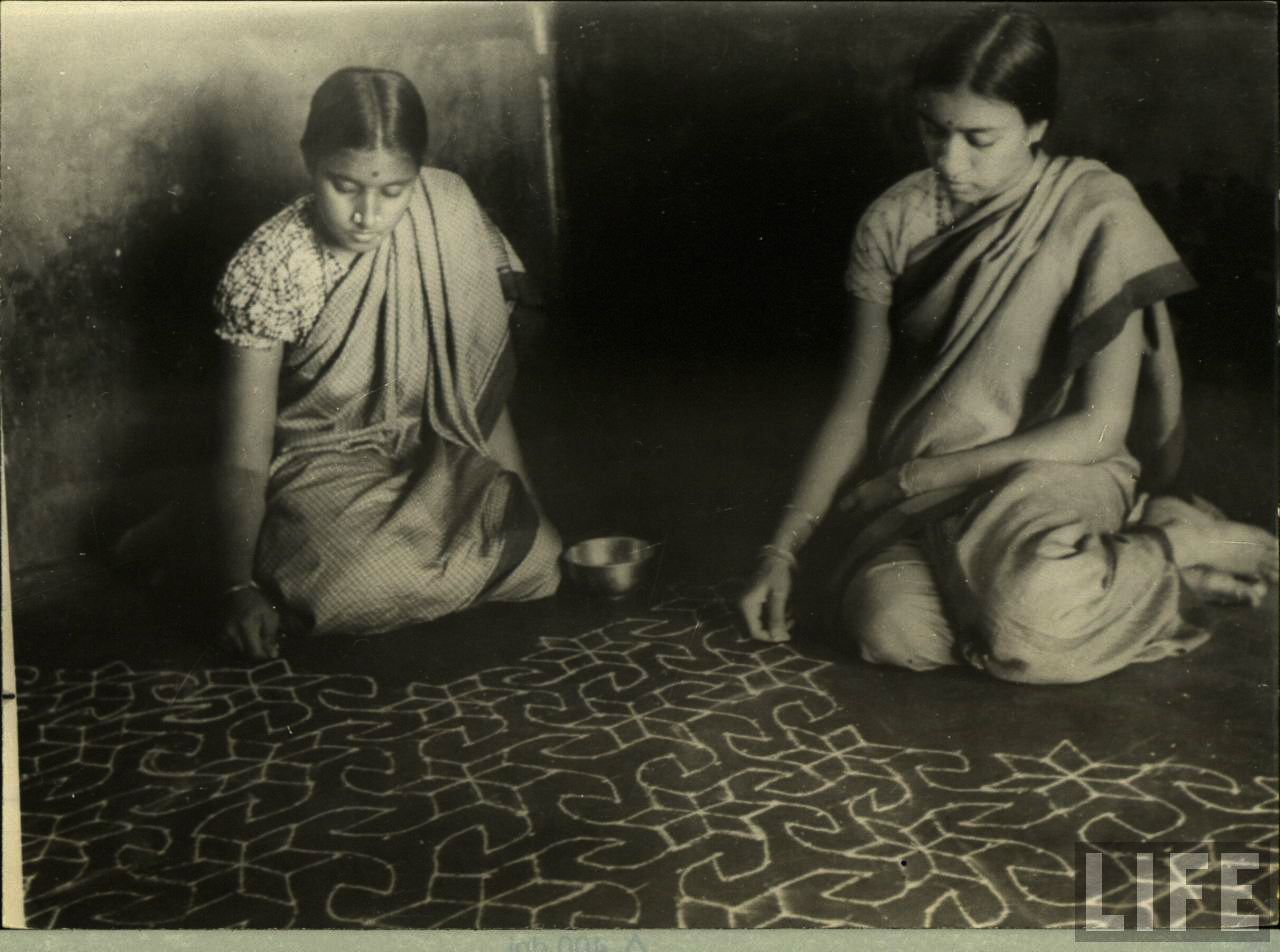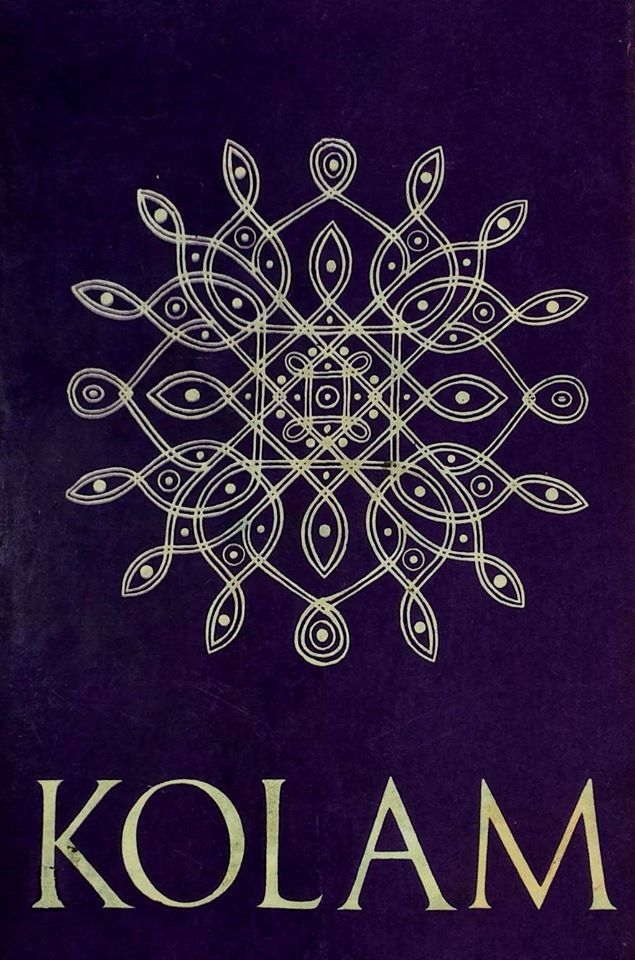 ---
Kolam (Rangoli), Madras (1974) Jyoti Bhatt
Jyoti Bhatt (1934) is a painter, printmaker, and photographer. He was among the first batch of students to matriculate in the Faculty of Fine Arts in Baroda when it was established in 1950, and subsequently taught there as a professor. This archive part of The Baroda Archives comprises visual materials that include Jyoti Bhatt's artwork images, along with rare photographs of 'Living Traditions of India', which he documented across the country for over three decades since the 1960s.