For many years, I had been curious to go to Chettinad, a semi-arid region located in the south-east of Tamil-Nadu and home to the Chettiar, once one of the richest, affluent and most fascinating community in South India. Driving down to Karaikudi, I will be meeting Mrs Meenakshi Meyyappan who owns and runs "The Bangala", a hotel created in a former British club. The matriarch known as "Aachi" ; a title of respect as well as endearment has welcomed me for the Pongal festivities in her "Art Nouveau" family mansion situated a few lanes away from the heritage hotel. My wish to see and understand their special kolam fills me with great excitement as lines and symbols always narrate the inner world of a community.
In order to apprehend the Chettiar or Nagarathar kolam, one has to fully grasp the vision and values of the community. As we know, they were merchants, bankers and money lenders.  Over the centuries, their community flourished and spread across the world.  At the centre of great cultural exchanges, they built temples, educational institutions and spread Hinduism . They travelled to Burma, Sri Lanka and other Asian and African countries and their grand and ostentatious mansions reflected their globe trotting past. Bollywood films like Virasat and Kollywood films "Kandukondein Kandukondein" were shot in their premises.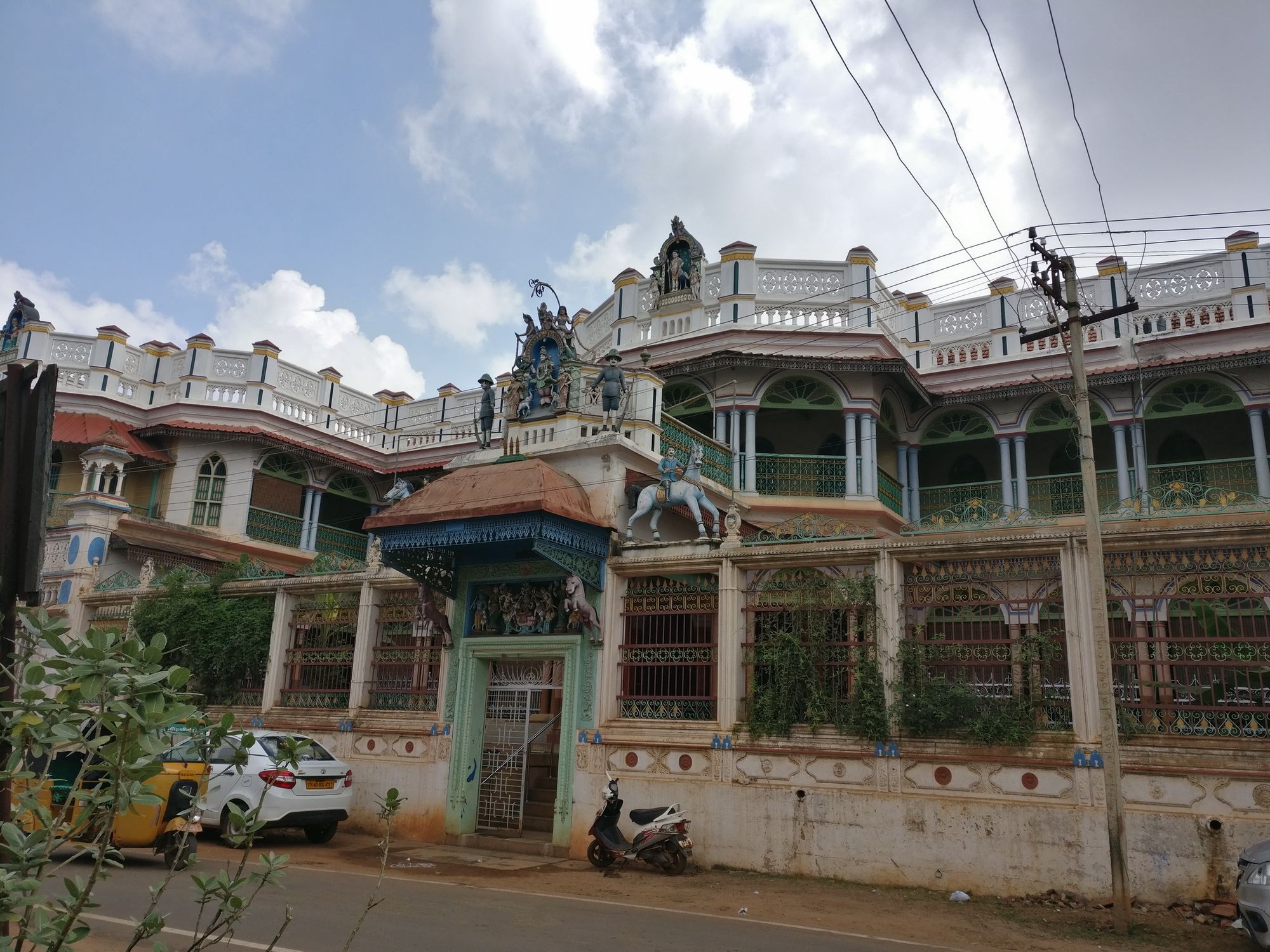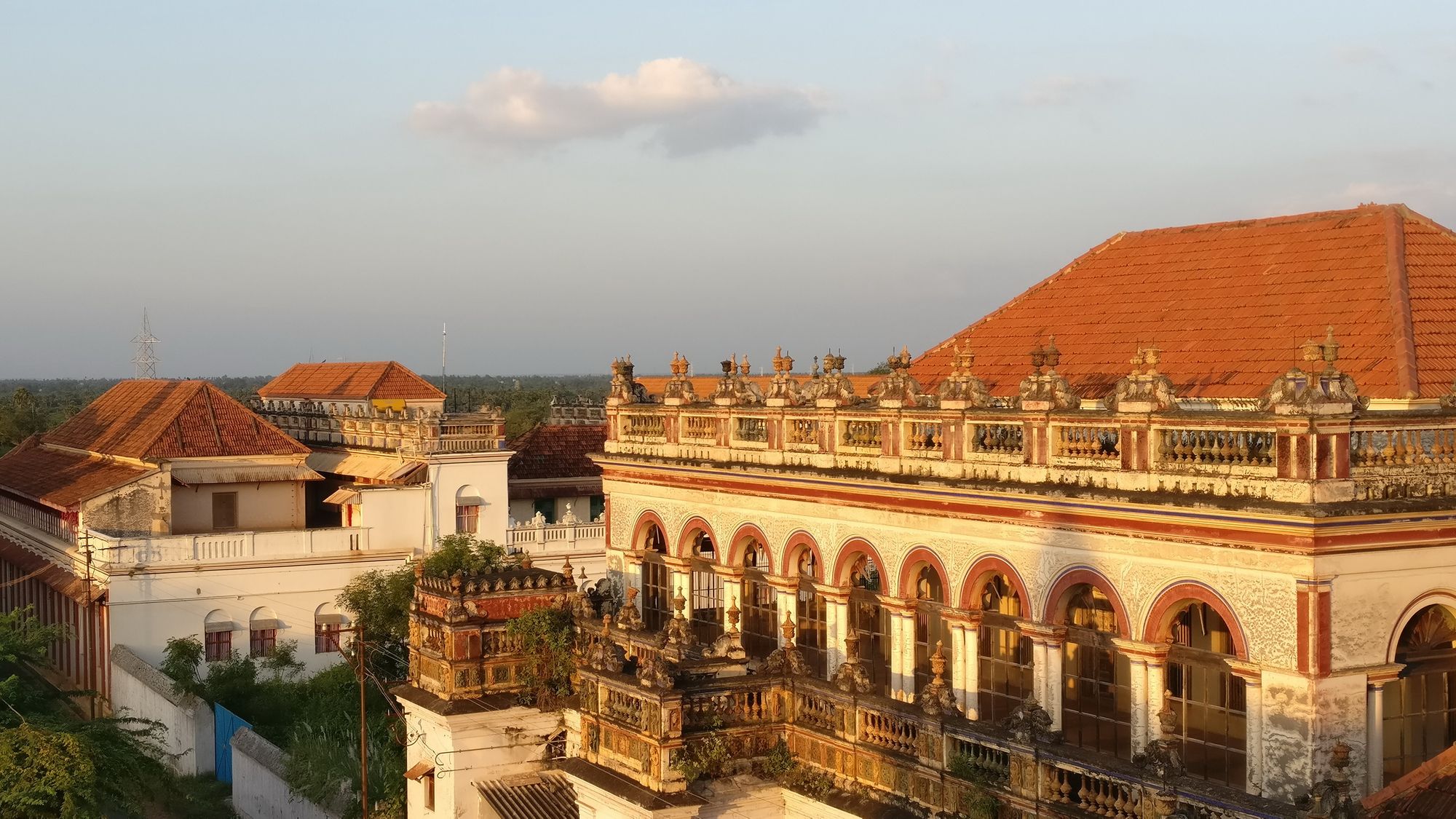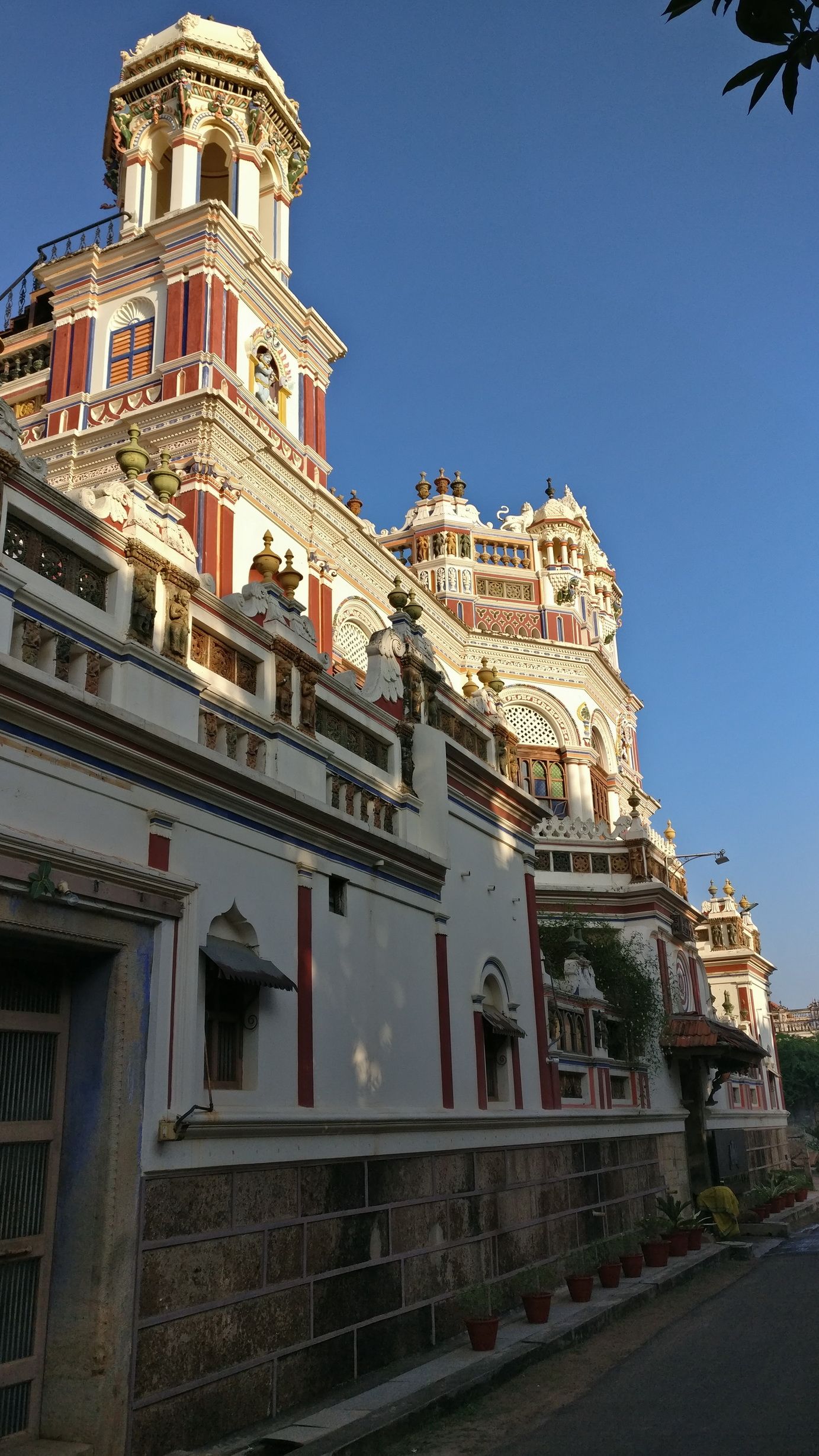 Driving across miles of barren landscapes, a few houses materialise here and there welcoming at times, the traveller with gigantic menacing coloured figures guarding the outskirts of the village. Ayyanar and his companions, riding horses or elephants are the guardians of the land.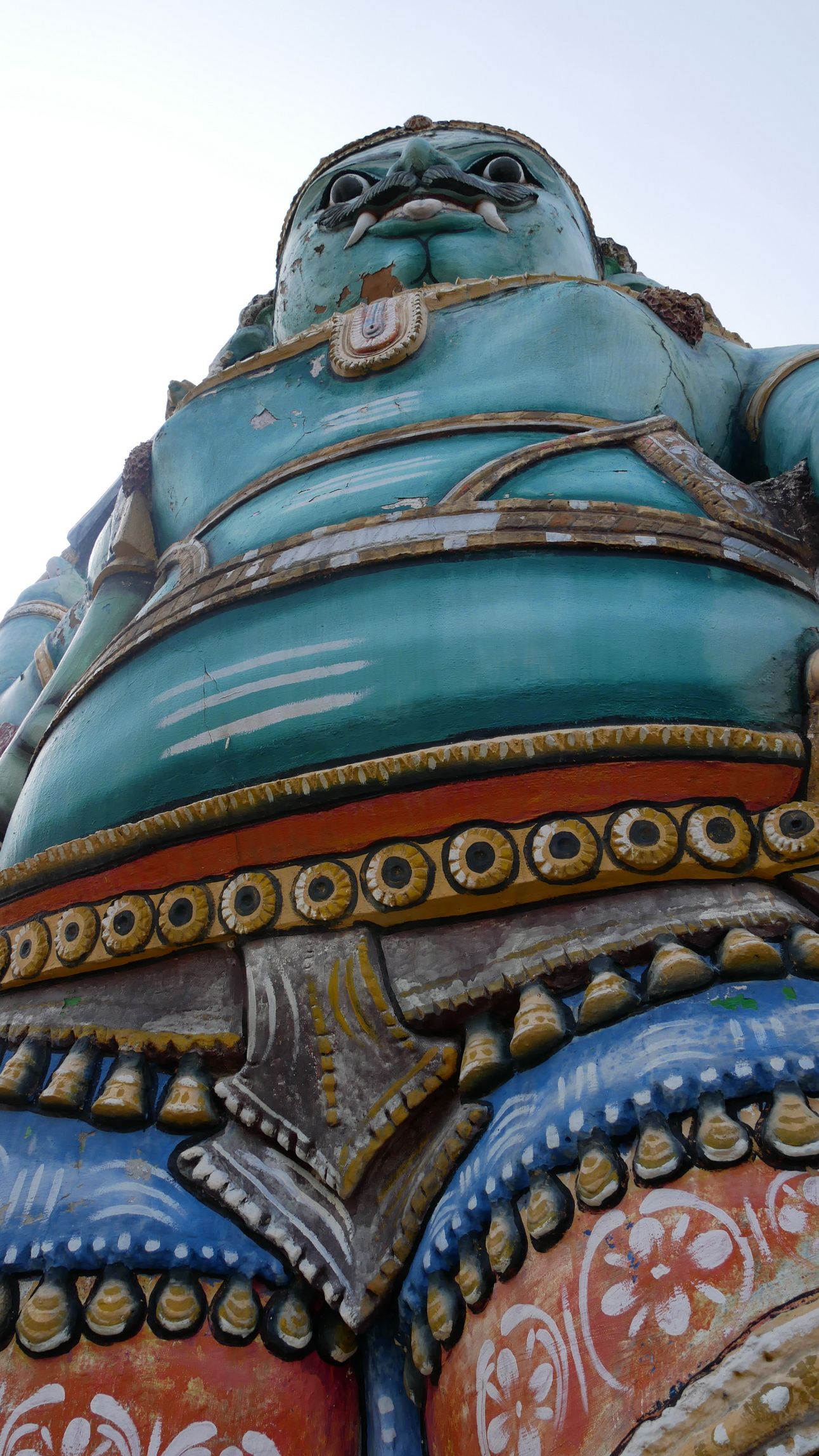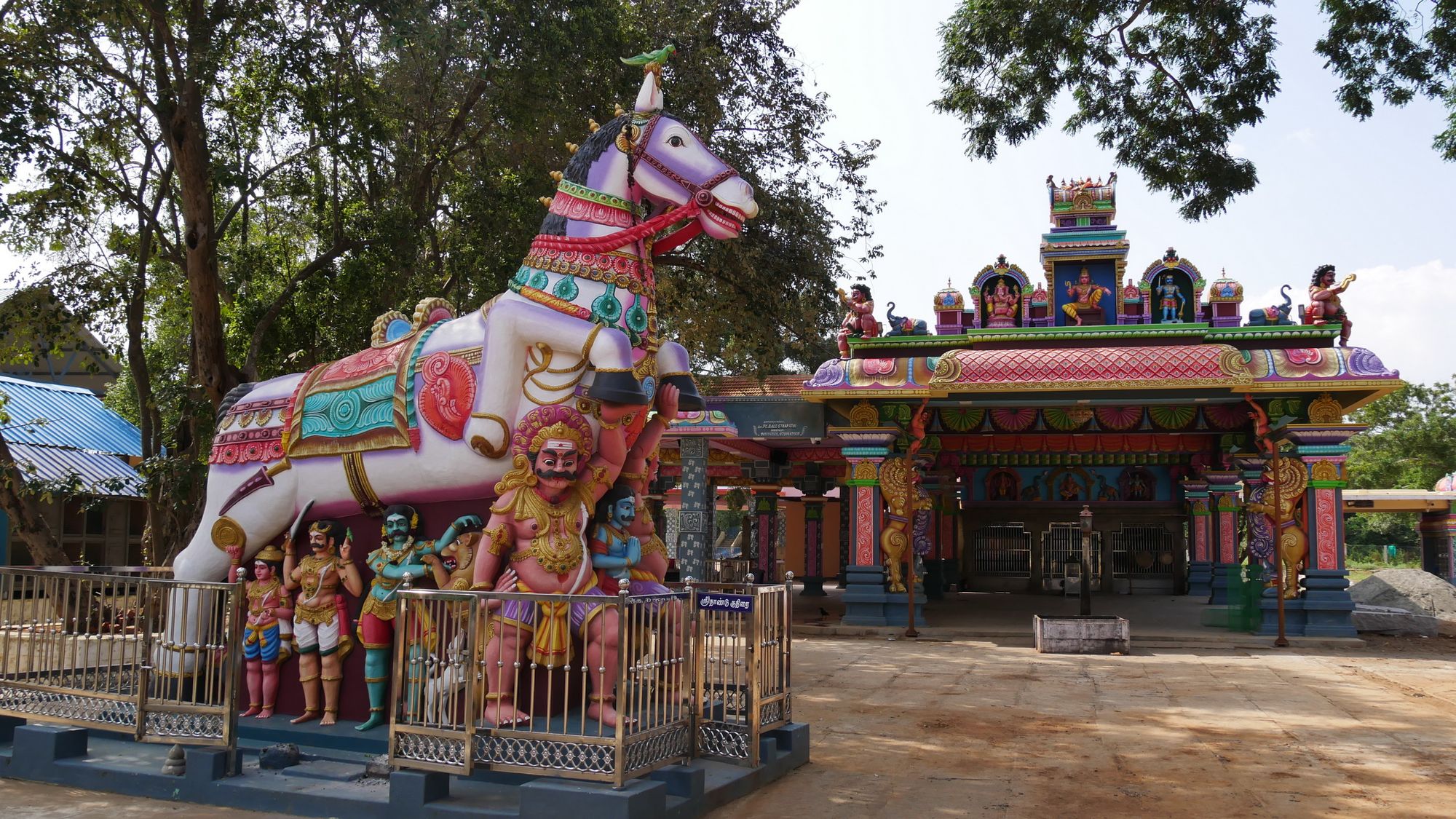 While crossing humble villages with low-rise houses, all of a sudden, out of nowhere, along gridded countryside paths, palaces like buildings eruct in various shapes of opulence or majestic decay and colours. Once over the initial surprise, I notice the well-planned and well-constructed roads, plumbing, and water harvesting systems.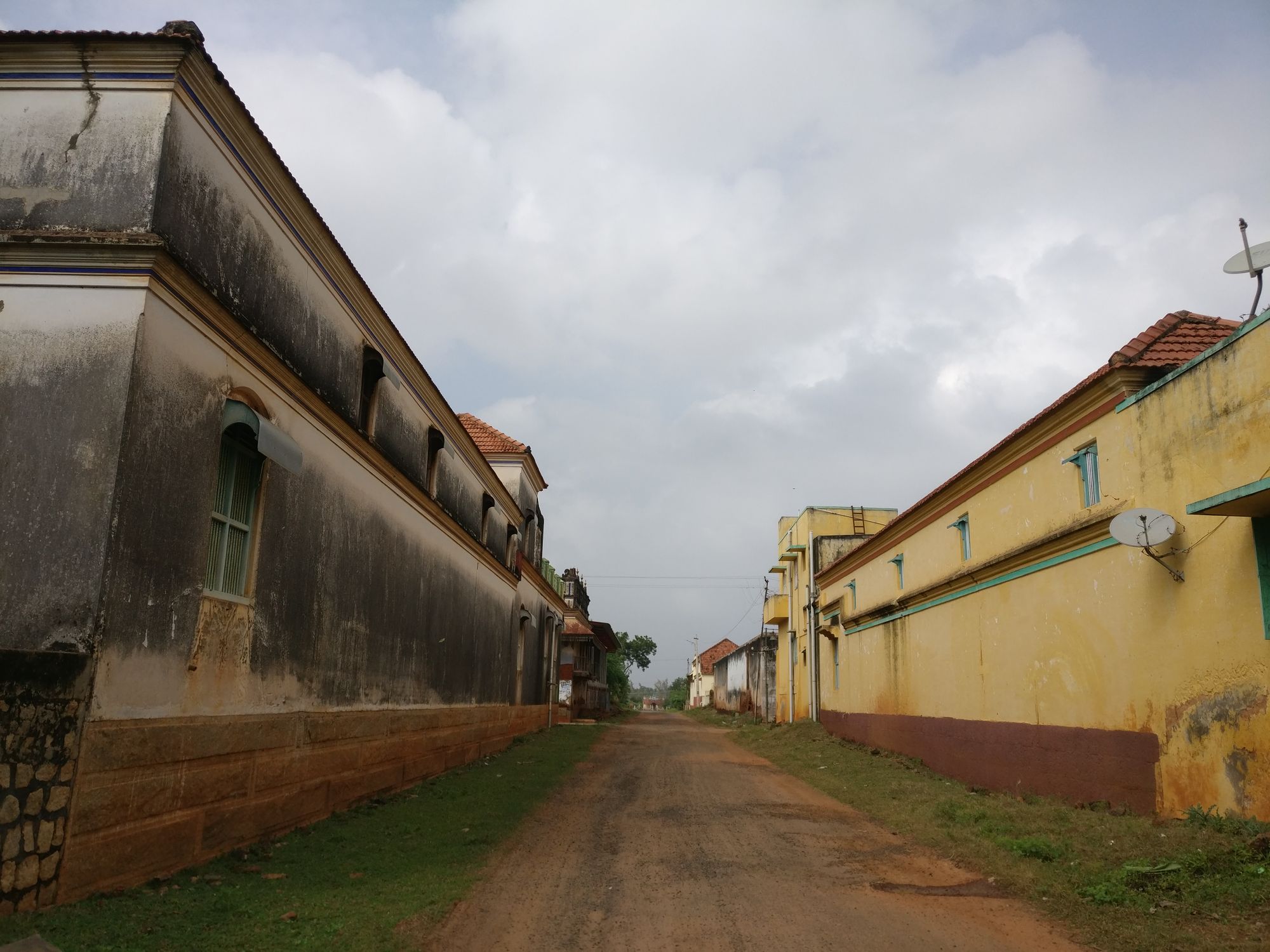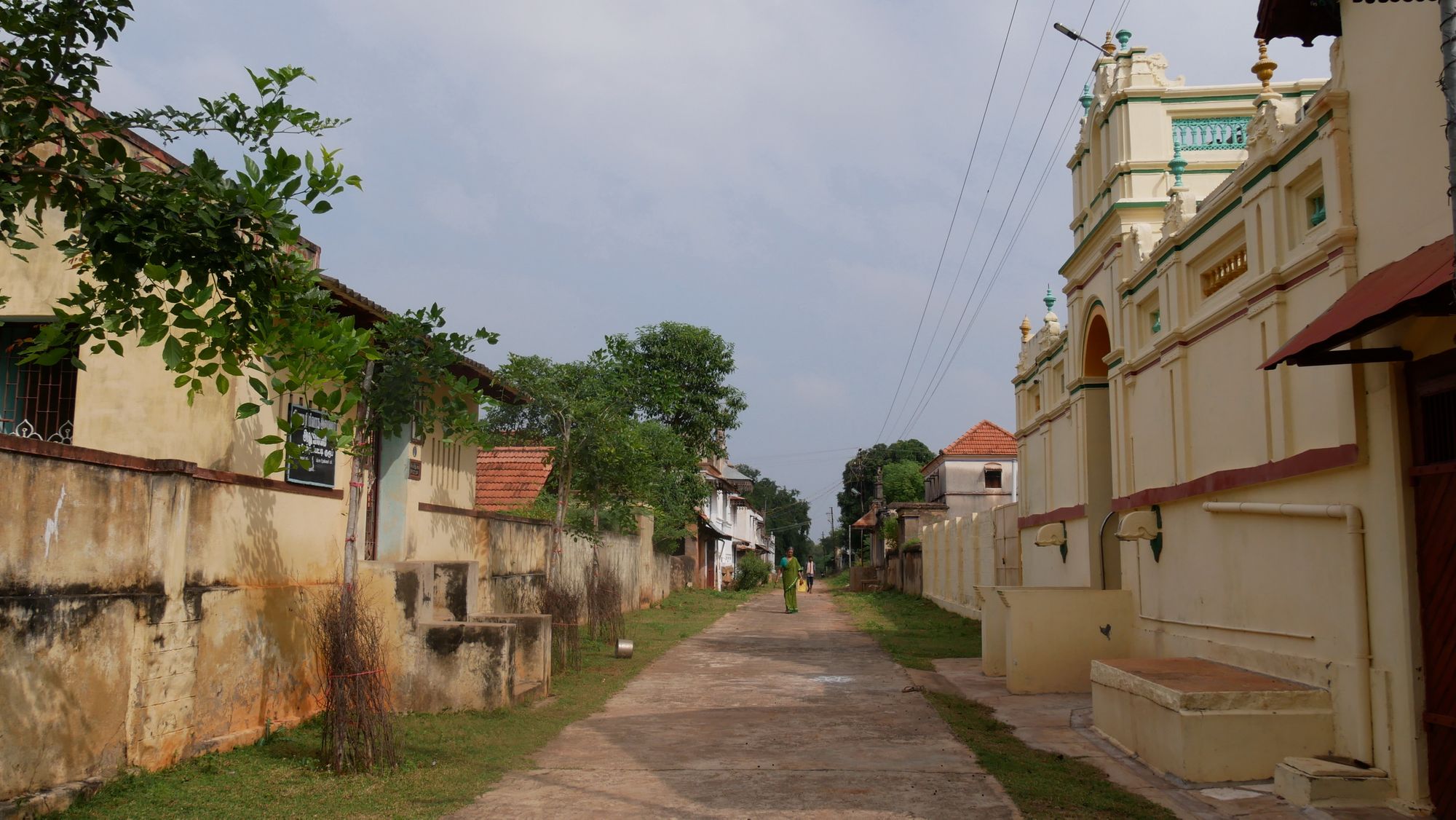 Here starts the world of Chettiar. The houses display an odd melange of styles : Art-Déco, Victorian style, Neo-Baroque and traditional Indian architecture with several open courtyards, rooms, store rooms and prayer rooms overlooking them.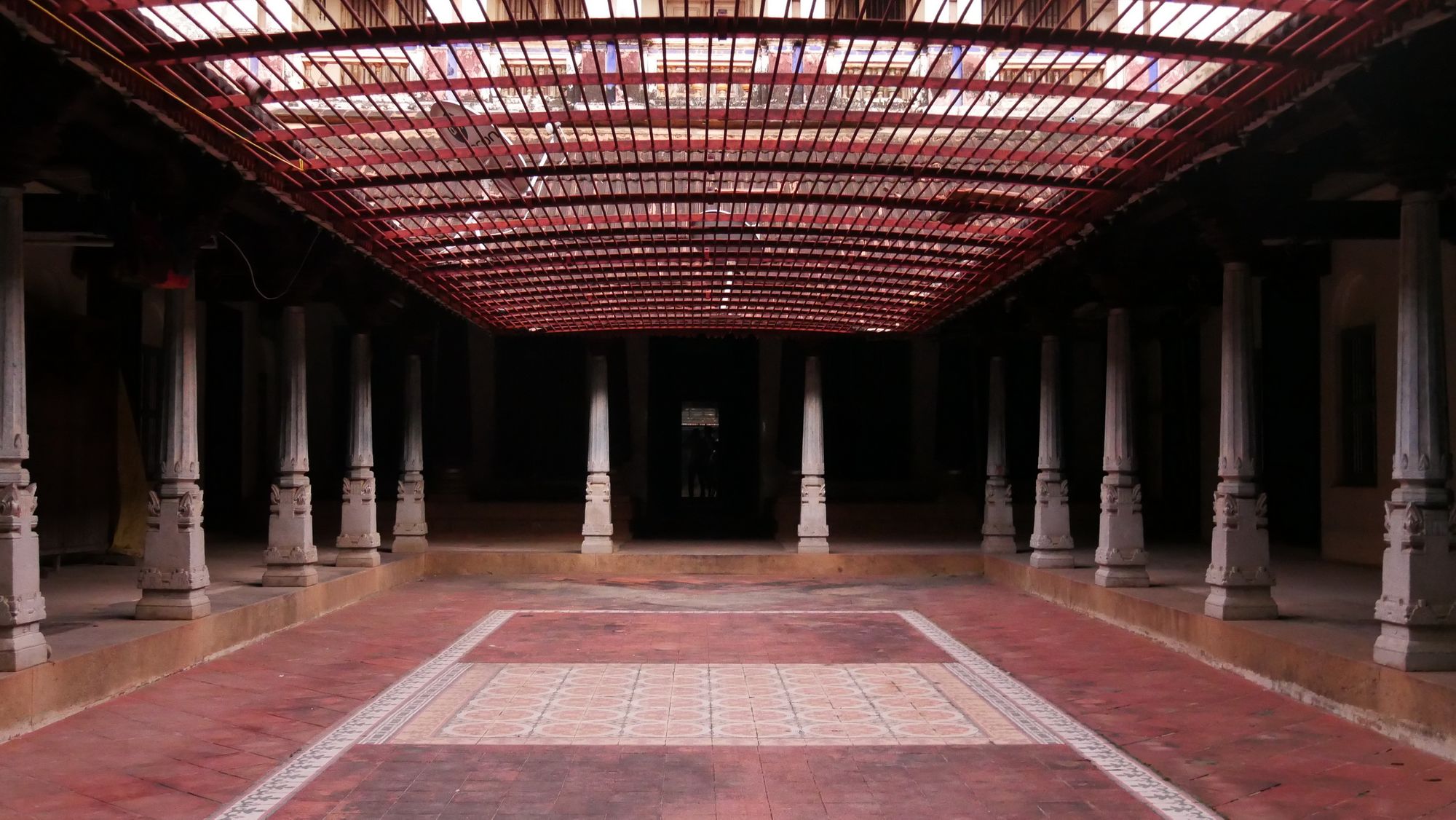 The mansions were and are still used for family gatherings and celebrations as they are the vital point of the community. While the men travelled and lived abroad for long periods of time, the women would manage their staff and household.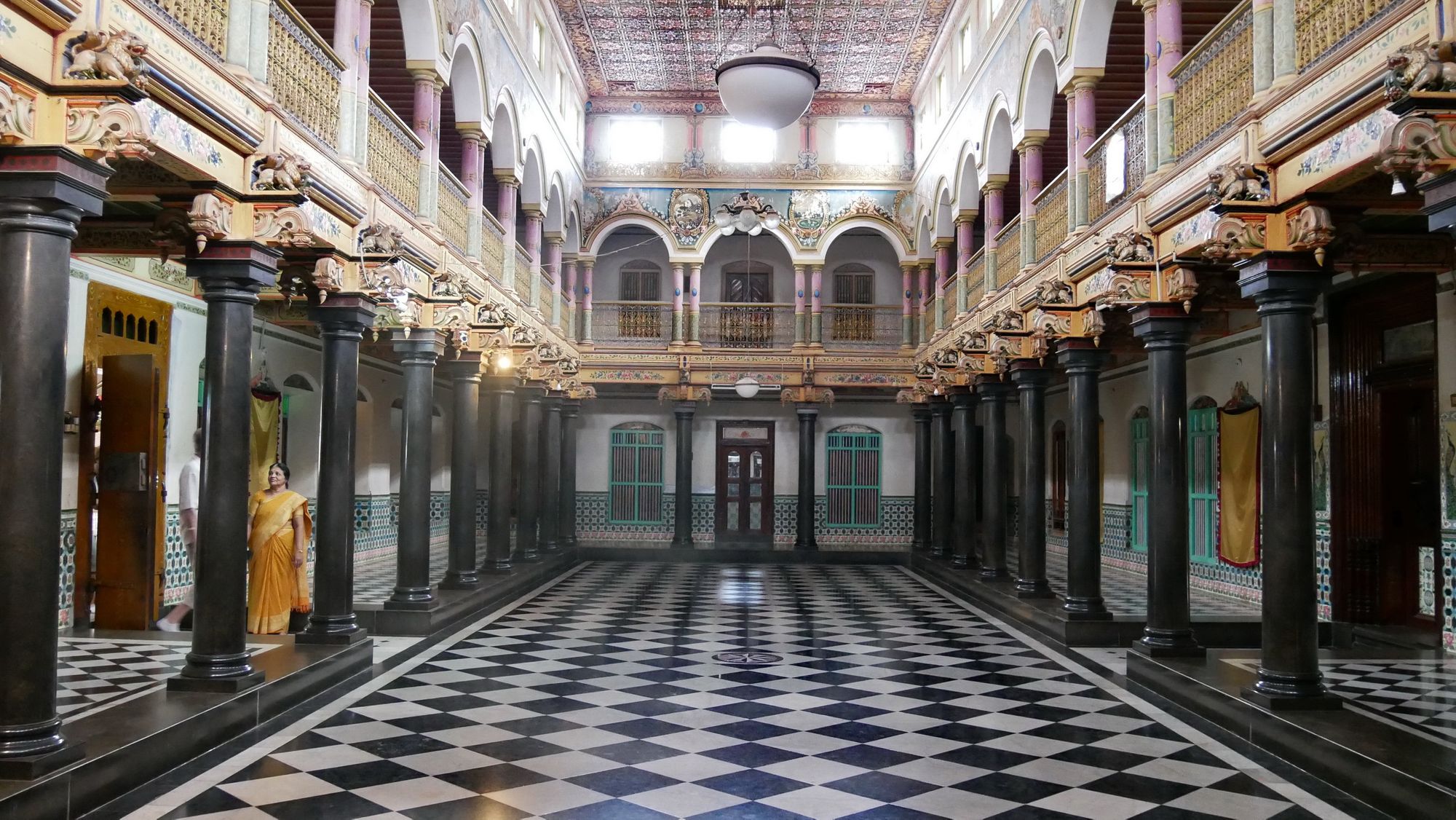 They poured their wealth in beautifying their manor houses. The teak wood for the pillars was imported from Burma, crystal chandeliers and etched mirrors from Belgium, marbles and tiles from Italy and tower clocks from Switzerland.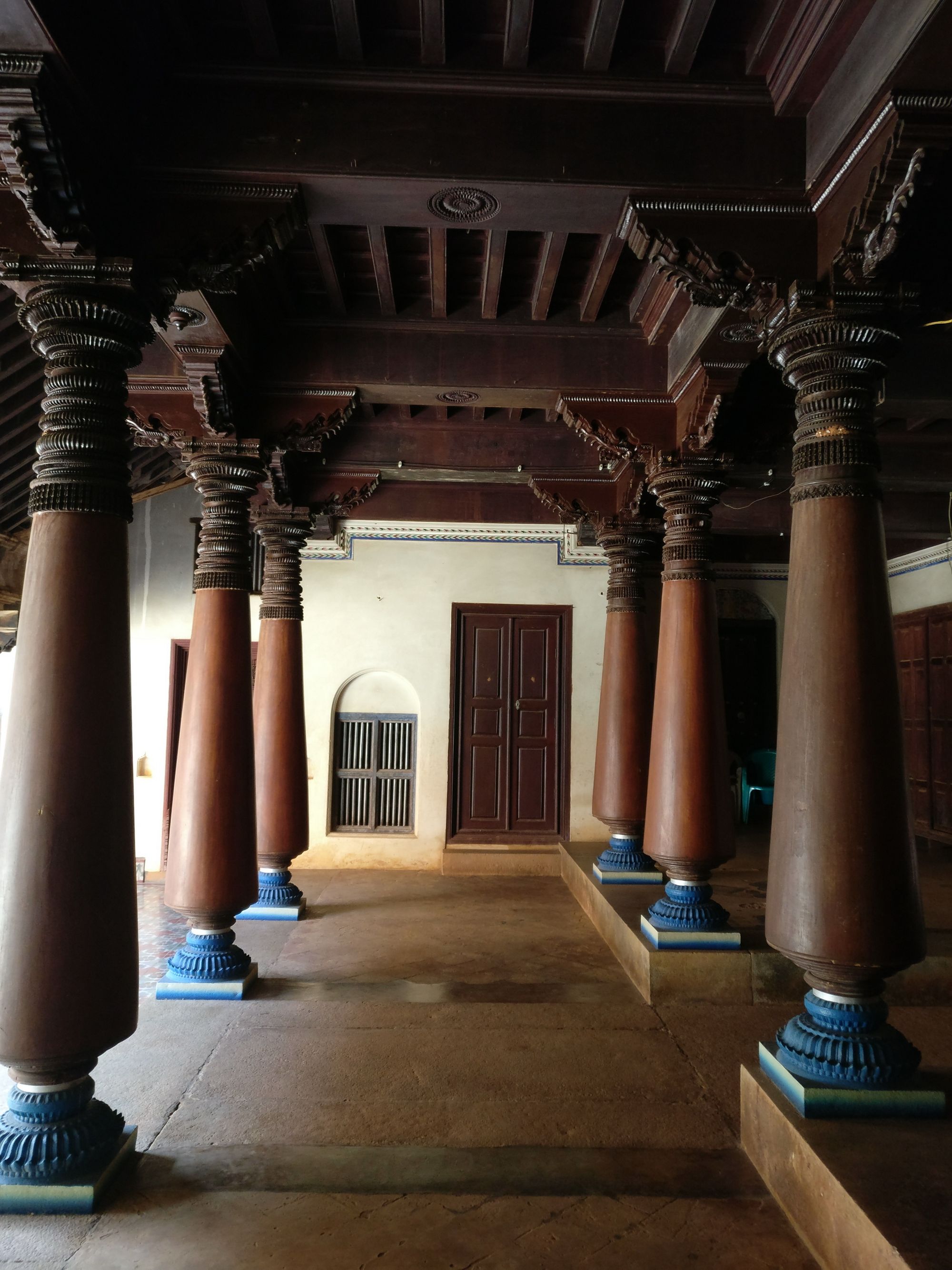 Then, came the Great Depression in the 1930s followed by the Second World War destroying trade and the world of Chettiar started to crumble. The maintenance cost of such mansions is so high that a substantial number of them have been razed for commercial interest in antiques. To day, some houses in a state of neglect are partially occupied by families while a few have been restored and transformed as heritage hotels like Chidambara Vilas, Visalam, Saratha Vilas owned by Michel Adment et Bernard Dragon, two French architects.