Have you ever seen this particular type of line kolam ? The sides of the central square, unlike a padi kolam, are slightly concave, and the undulating or straight lines move from one corner to the other.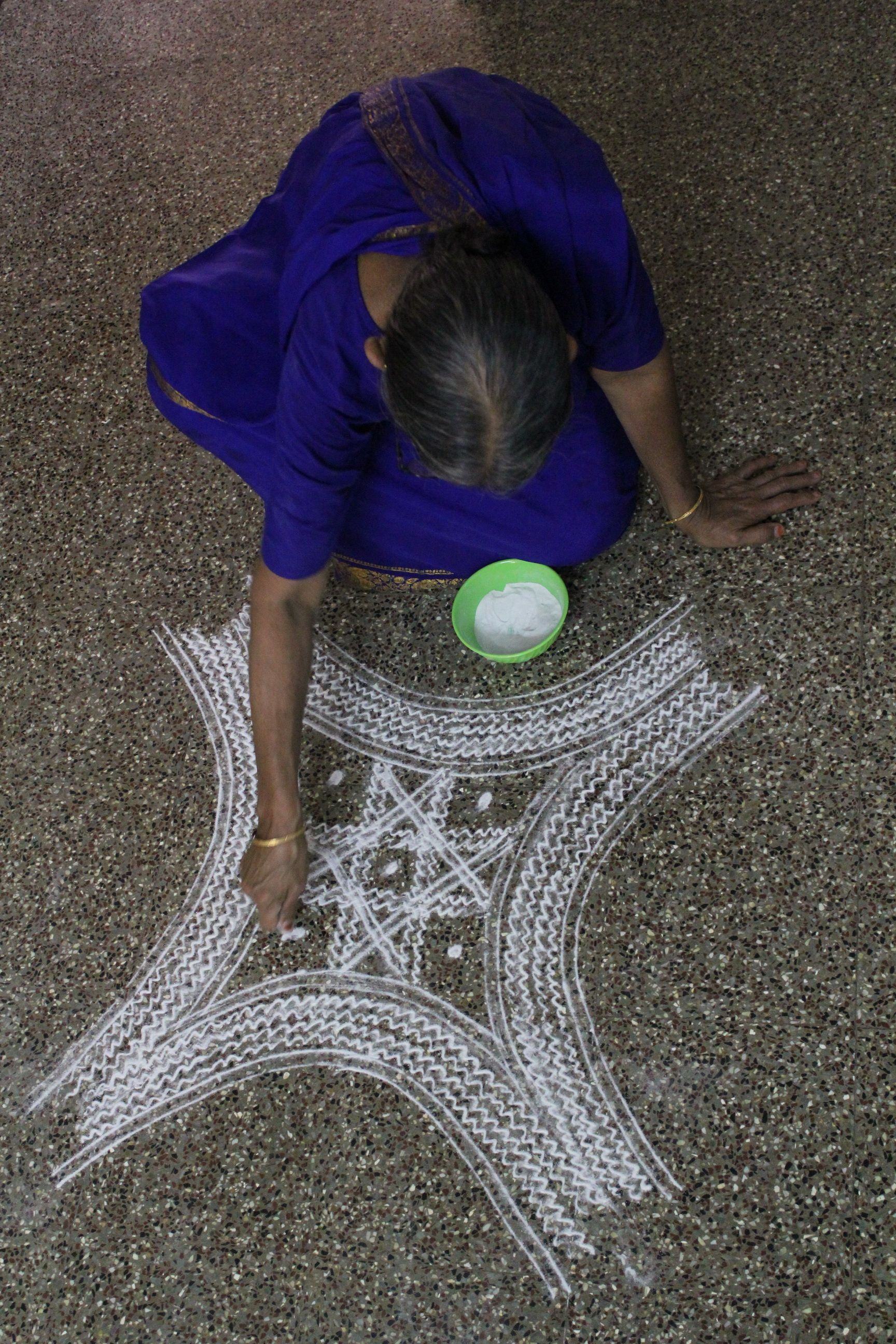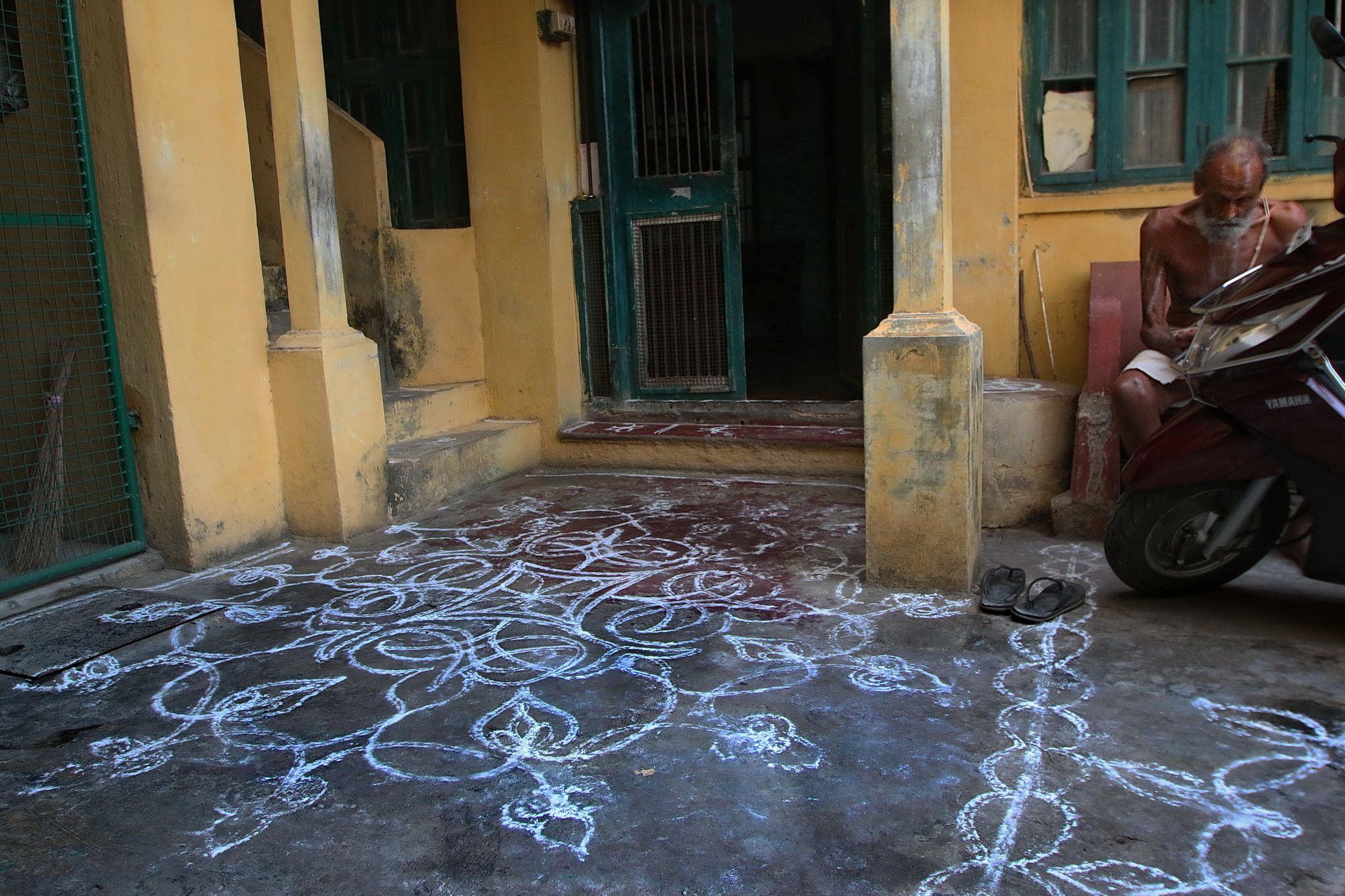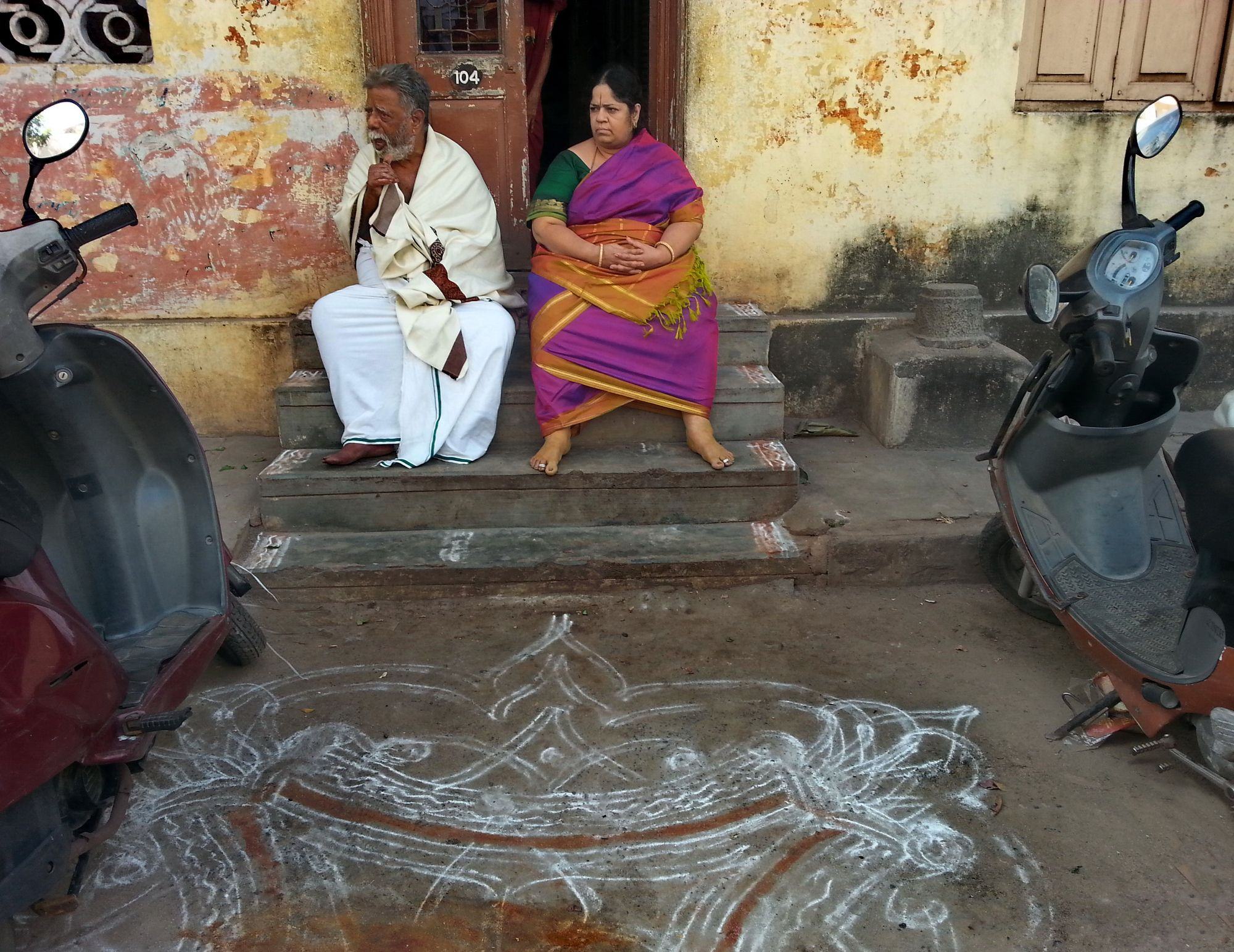 These stylistic differences are not only simple artistic variations: these kolam grace the doorsteps of Vaishnavite Iyengar Brahmins, while padi kolam, with their straight lines, reveal that a home belongs to a Shaivite Iyer Brahmin family. These two distinct worlds, governed by Vishnu for the former, and Shiva for the latter, are demarcated in this way in the neighbourhoods of Triplicane and Mylapore. Sometimes Iyengar padi kolam are called vaishnava kolam or even designated as tiruppindi.
Free translation from my book «Voyage dans l'imaginaire Indien, Kôlam, dessins éphémères des femmes tamoules » Editions Geuthner.
Meanwhile, the borders are made up of graceful ribbons, with pairs of symmetrical motifs mirroring each other. These symmetrical opposites intertwine, ending in curved lines.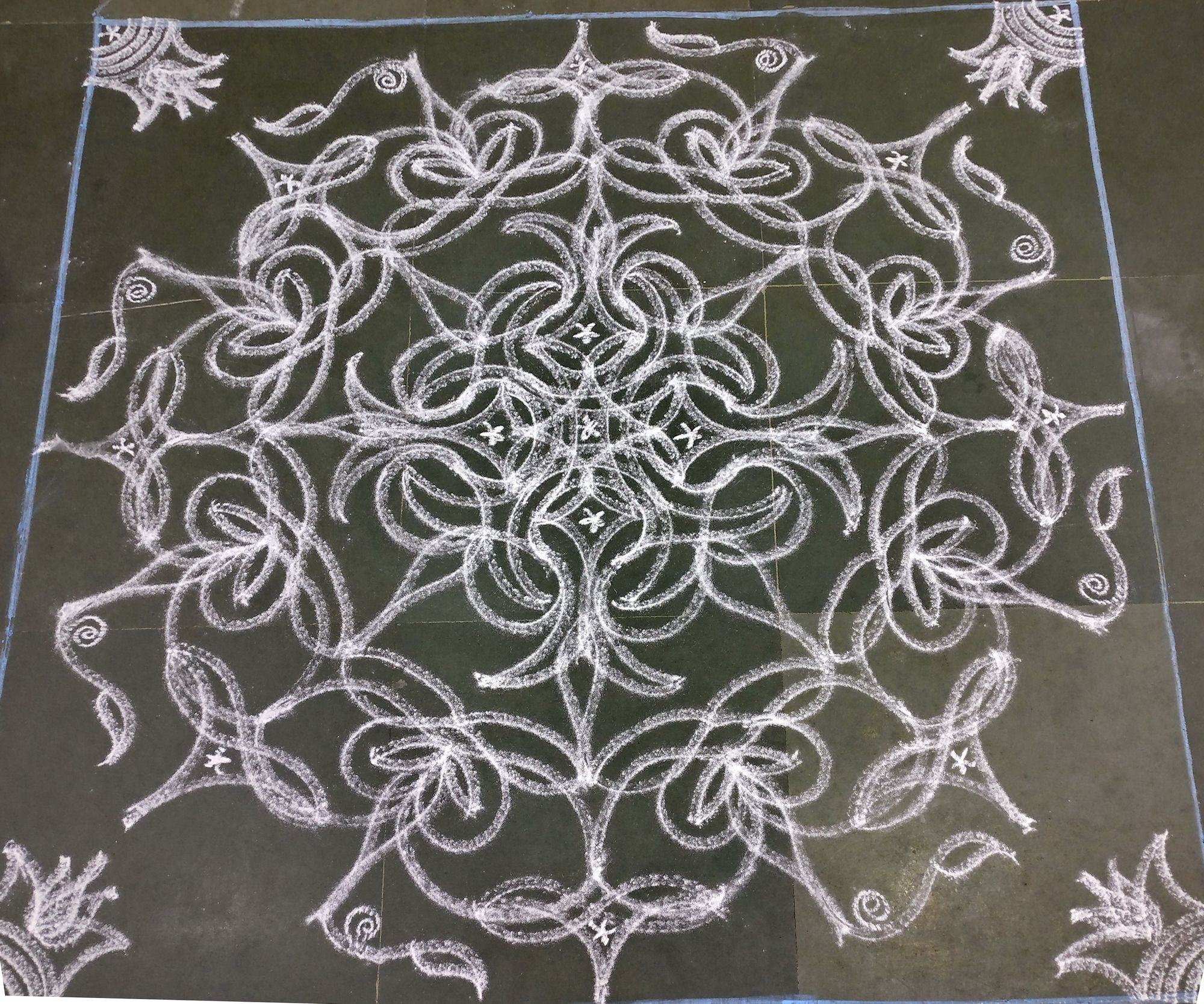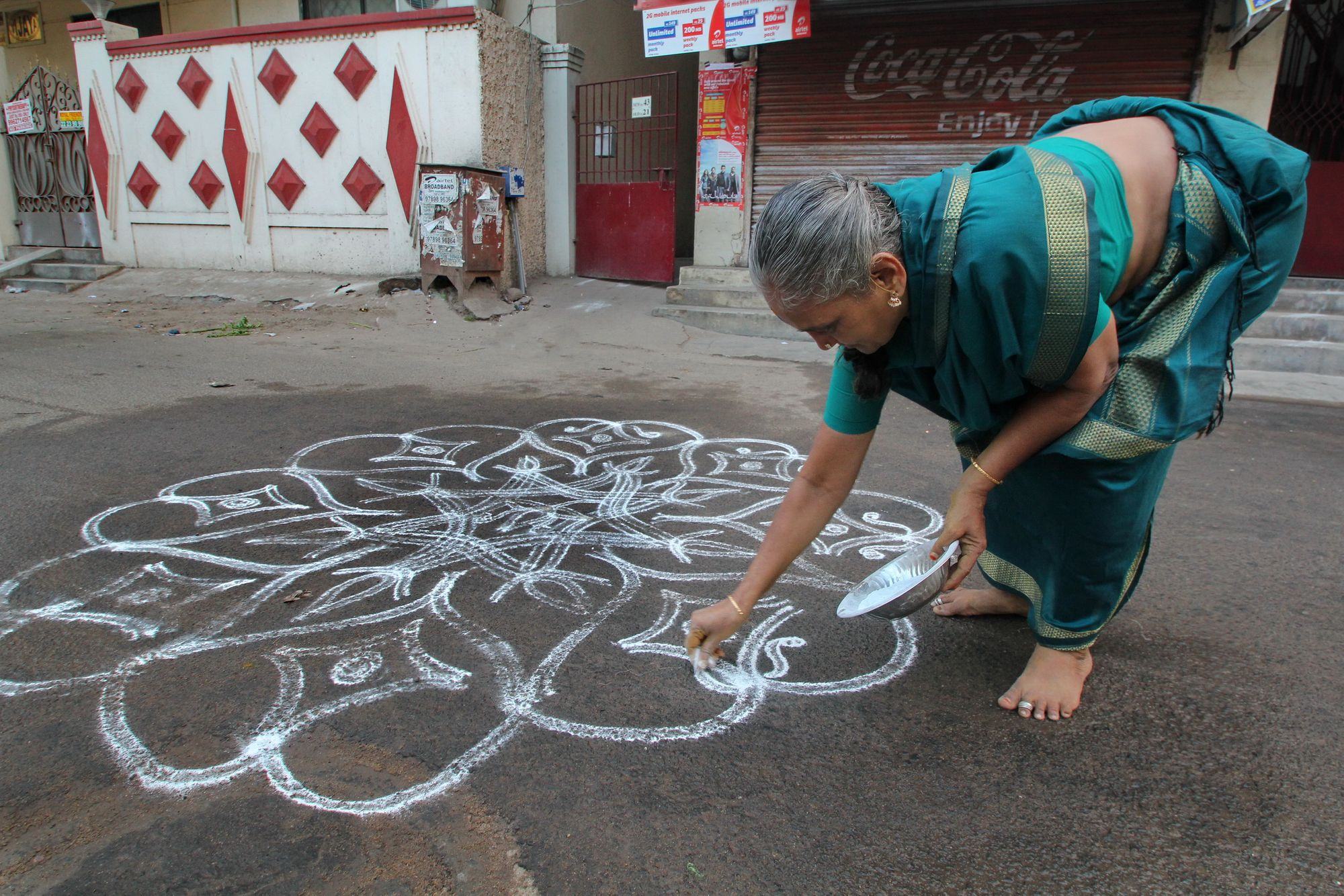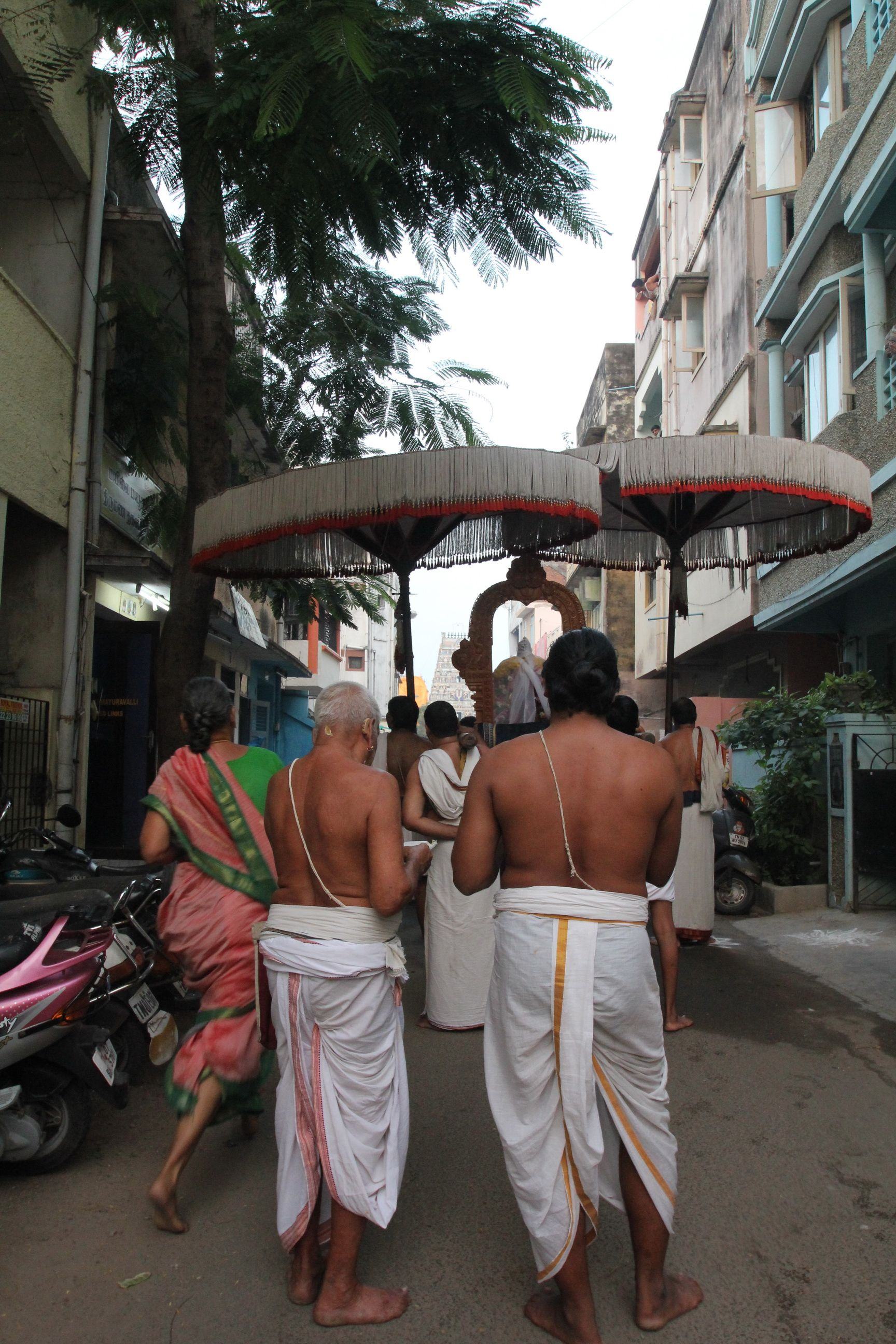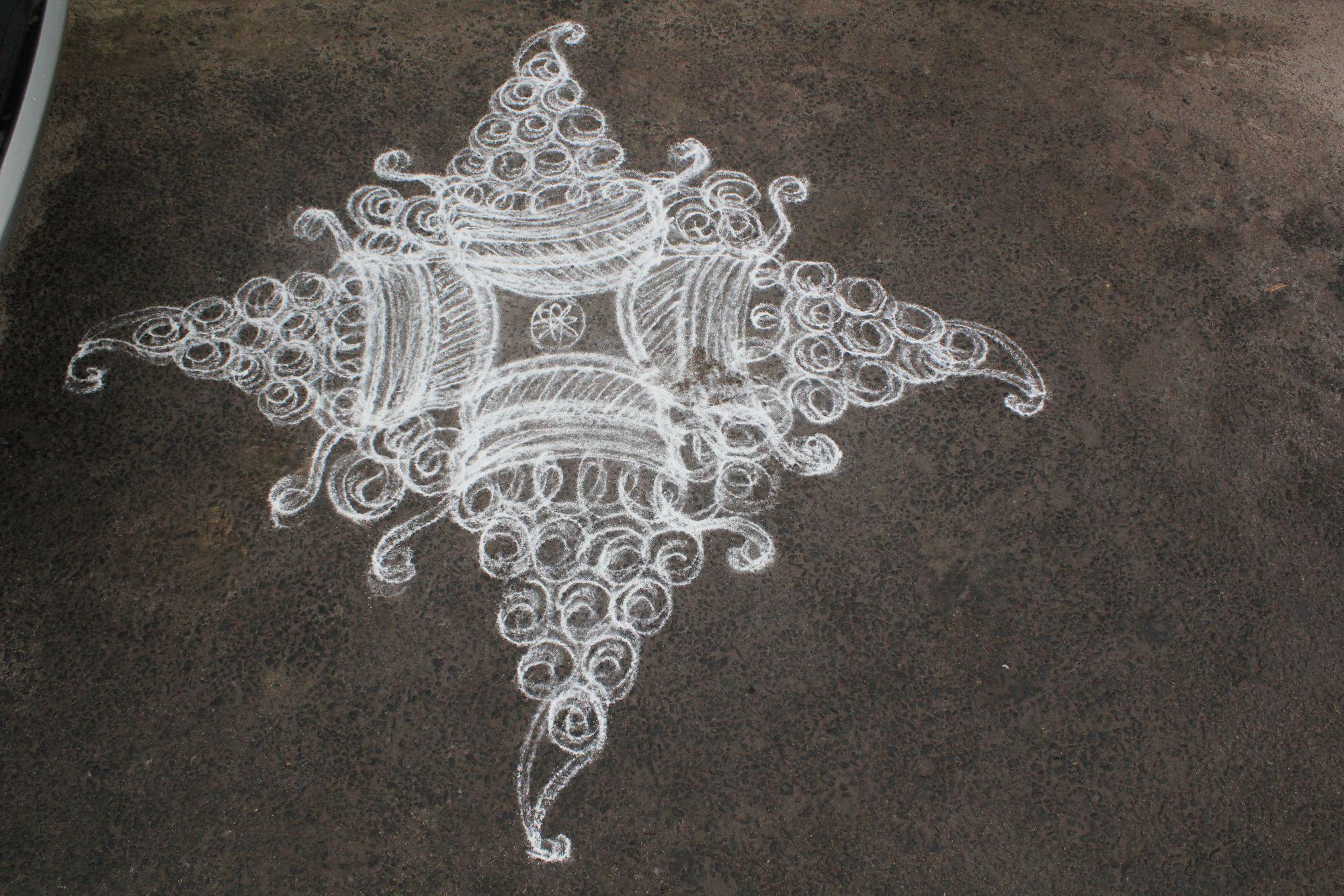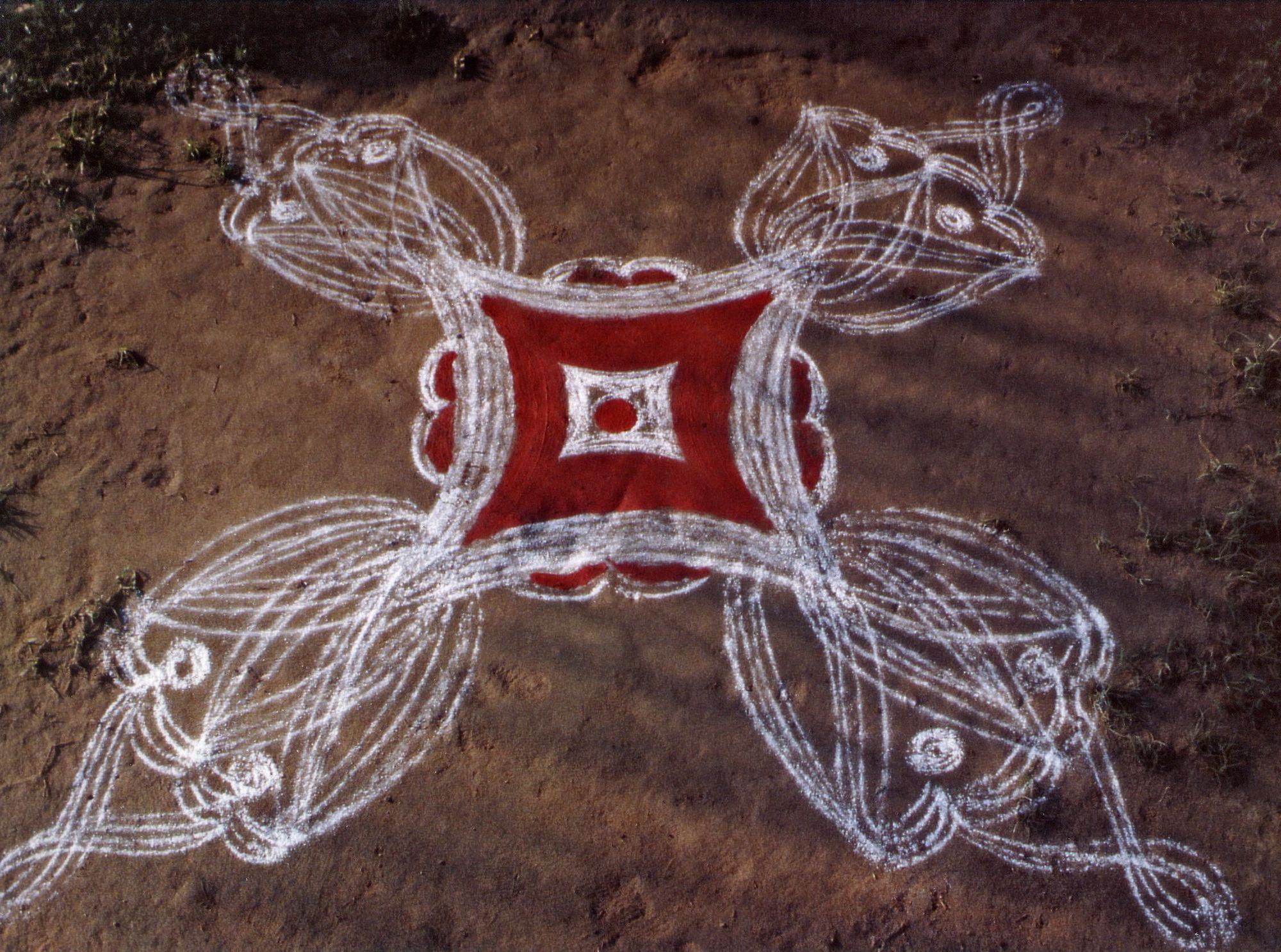 In other kolam, the lines are free, creating winding shapes and giving the pattern a certain aerial elegance and less rigidity. At times there are birds or flowers to enhance the composition.