I am happy to share with you the release on August 13th of my book on South Indian Kolam. The English version is on the way.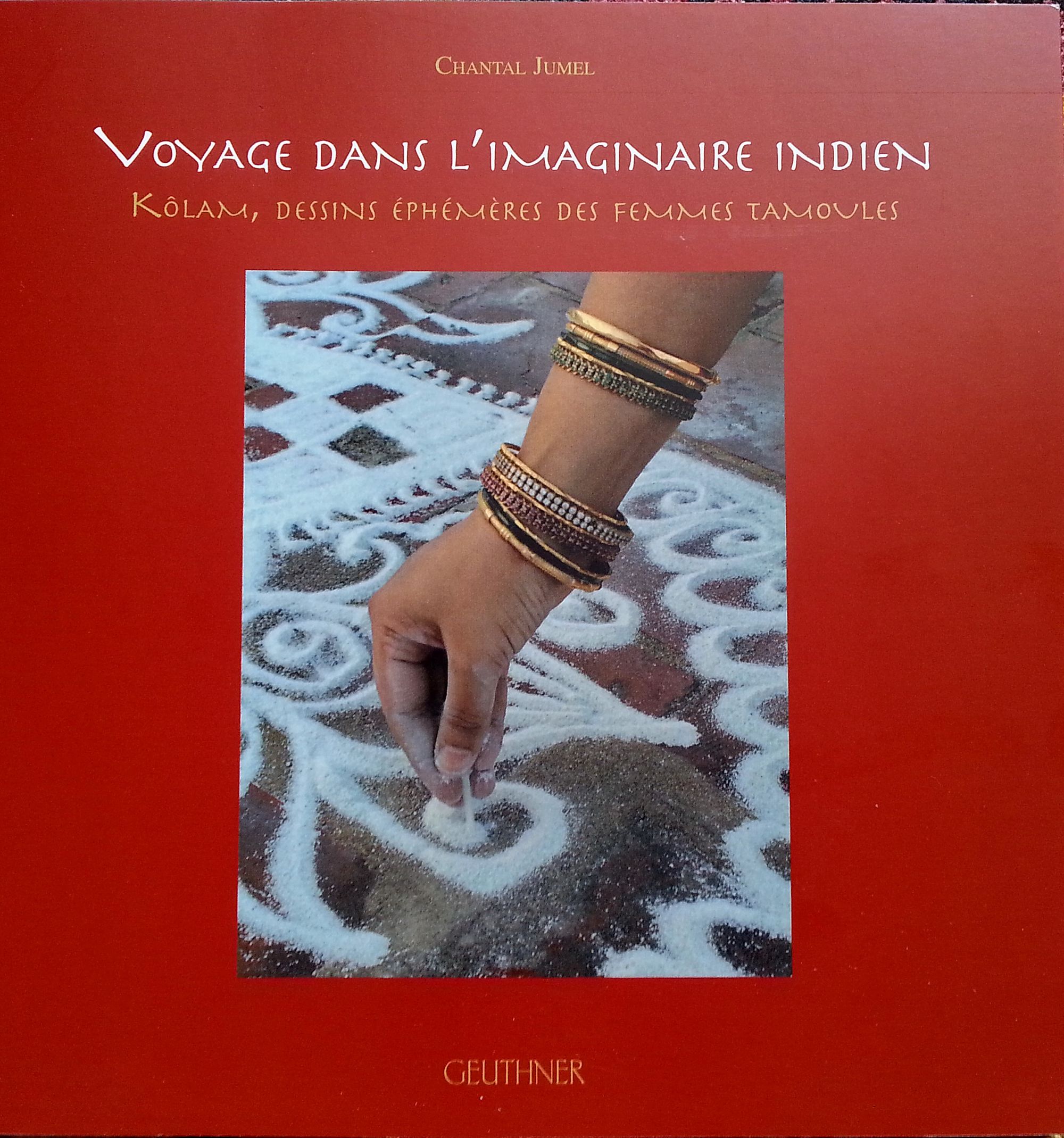 Extract from the introduction translated by Isabel Putinja
Welcoming the day
"What a wonderful way to welcome the day: with drawings made of rice flour. It doesn't matter what you make of it at first glance, a kôlam attracts your attention because of its exquisite patterns. Seen through my western eyes, they remind me of delicate lace doilies. The many thread-like drawings also evoke the ephemeral decorations made of carpets of coloured sawdust or flowers during the Christian festival "Corpus Christi". Something truly surprising happens when a woman's hands trace these beautiful patterns on the ground and the rice powder meets the dust of the earth.
© Copyright 2013 Chantal Jumel