Flowers and leaves, the Indian way
As a child, I was fascinated by a floating posy of violets painted by Albrecht Dürer which was proudly displayed in my grandmother's living room. I can't define what struck me the most: the fact that it was floating on the canvas and painted with a symbolic purpose; or the fact that it was a lonely bouquet ready to be given to a loved one. Since I was a child, I loved botanical gardens and have always been interested in gardening, buying, and reviving dried and abandoned supermarket plants. I used to have a book called the "language of flowers" that explains the meanings of flowers and plants. Secretive messages were sent through flowers to convey an interest in a relationship, deeper feelings or rejection. Colours expressed variations in intent and emotions as well. Many cultures and traditions associate symbolic meanings to plants and flowers. In India, floral species reflect a range of qualities attributed to the gods and goddesses. Flowers and leaf garlands, petals of various hues, shrubs, and roots find their way every morning into open air markets within close proximity to the temples.
Regardless of whether it is their ephemeral beauty or the symbolism that Indian flowers convey, I wanted to write about them and I happily contributed to Blumenhaus Magazine n°1 with "Flowers and leaves the Indian way".
Blumenhaus is a luxurious hybrid of an art book and a magazine founded and designed with care by Camille Gressier & Isabelle Laydier Kristensen. Blumenhaus travels back in time with a philosophical and romantic approach. Written exclusively in English by a group of professional editors & journalists specialized in botany, it focuses as much on the aesthetic side – mixing contemporary visuals and antique archives – as on bringing insight to its readers. A new review where Botany, Art & Fashion meet.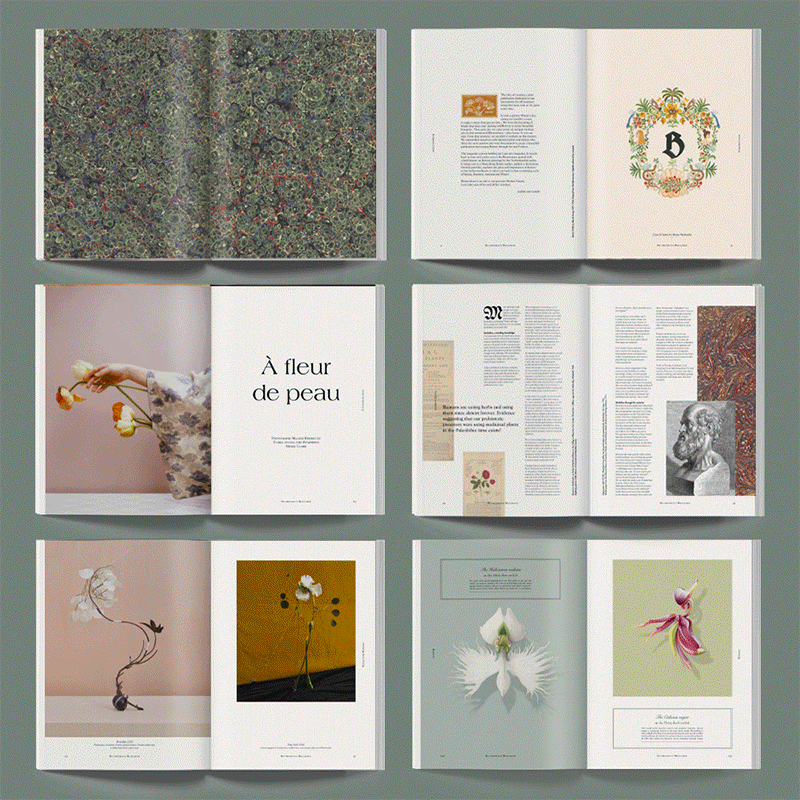 If you wish to order a copy follow the link https://blumenhaus-magazine.com/
It is available also at :
France:
WHSMITH PARIS, 248 Rue de Rivoli, 75001 Paris, France+33 (0)1 53 45 84 40
ARTAZART83 Quai de Valmy, 75010 Paris, France+33 (0)1 40 40 24 00
United Kingdom :
MAGMA, 29 Shorts Gardens Covent Garden, WC2H, 9AP, London UK+44 20 7240 7970
United States :
MULBERRY ICONIC MAGAZINES, 188 Mulberry St, NY 10012 New York+1 212 226 3475
ICONIC CAFÉ, 238 Lafayette Street, NY 10012 New York+1 613 234 2200
BOUWERIE ICONIC MAGAZINES, 215 Bowery, NY 10002 New York+1 212 420 1004
The Netherlands :
KORES, chans 9d, 3025 VA Rotterdam, the Netherlands+31 (0)643585279