At the airport exit, a car is waiting, sent for me by my host and guide for the coming days, who has also organised a trip to north Kolkata and a meeting with a young artist with a passion for alpona. This young man would take me to his grandmother's house and to a few neighbouring villages for Makar Sankranti, the harvest festival known here as Poush Sankranti. This is one of the rare festivals that falls on a date in the solar calendar, and marks a period of abundance.
In the meantime, I explore the cultural life of this city which has always identified itself as the intellectual capital of India. I attend an exhibition at the Academy of Fine Arts, followed by a talk the next day by the journalist Mark Tully at the very British Tollygunge Club, where a literary festival is held every year. This is followed by a visit to the imposing ancestral mansion of Rabindranath Tagore; an exceptional thinker who was known the world over, not only for his writings but also for his extraordinary humanism. He would form a friendship with Romain Rolland, and in 1919 would sign, along with other eminent intellectuals, the "Declaration of the Independence of the Mind" (Original French title: Déclaration d'Indépendance de l'Esprit) in opposition to the brutality of Nazi Germany and the divergent opinions of the time.
On my last day, I decide to explore two mythical places. First I wander down College Street, known for its many booksellers, a little like those you find along the Seine in Paris. Here passers-by and students haggle over books before dashing into one of the city's oldest cafes, the Indian Coffee House, a gathering place for the local intelligentsia. Here, students, left-leaning revolutionaries, lovers, and beret-wearing artists sip cups of chai and reinvent the world under a giant portrait of the poet Tagore. The atmosphere here reminds me of the bohemian cafes of the 70s, and is a world away from the trendy cafes and young women in stilettos on Park Street.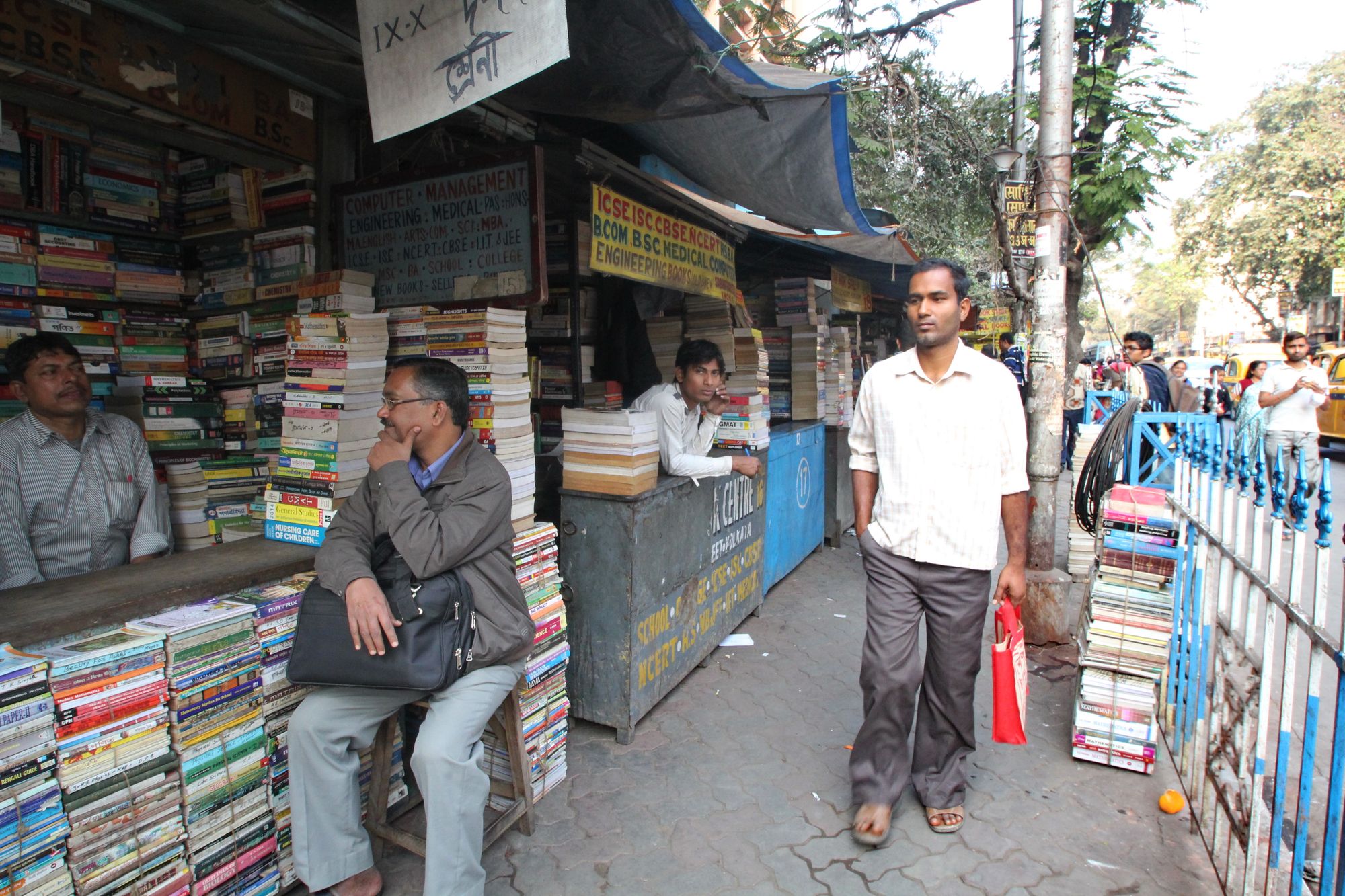 My next stop is Kumartuli, another mythical place in Kolkata. This is where sculptors create idols of the goddess Durga which are painted and decorated before being carried in procession to the river for immersion. In the preceding days, families admire the idols in the makeshift shrines built for the occasion. The idol is created in several stages, with each neighbourhood artist specialised in a particular aspect. After building a skeleton out of bamboo, it's covered with a mixture of straw and clay which is sculpted into the desired shape. In another workshop, potters are working on the limbs, torso, and head, while the decorations for the crown and jewellery are created elsewhere. The idol is then painted and dressed with care. The final step, called chokhhu dann in Bengali, is the painting of the eyes, and most importantly, the pupil.